The Full List Of Downtown Miami Area Condos With Fannie Mae Approval
June 21, 2017
by Sarah Elles Boggs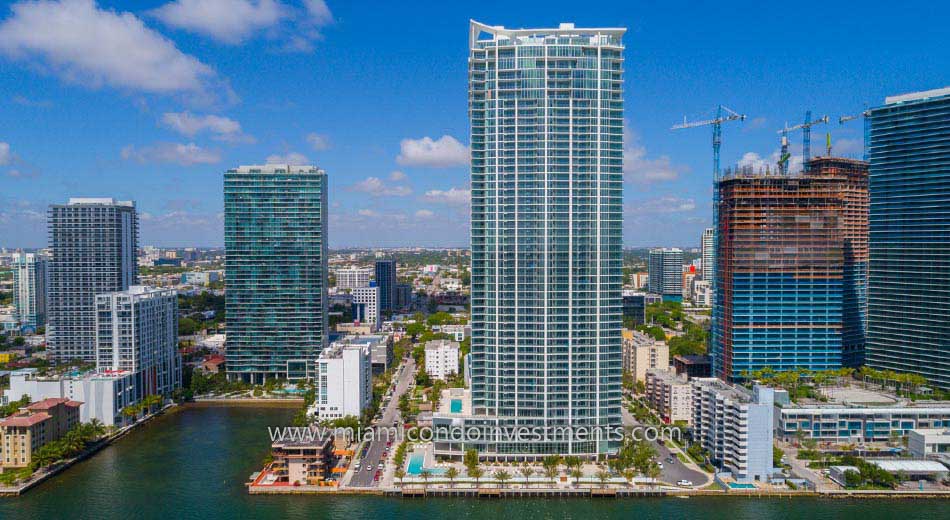 Let's talk about financing. Many people already know that financing in condos is far more difficult than single-family homes and very few buildings in Miami have achieved that coveted "Fannie Mae Approval", but which ones did make the cut? Here's our updated list with expiration dates of the approvals.

SLS Brickell (expires June 2018)
SLS Brickell almost didn't get to be on this list. According to the executives at Related Group, the inspectors from Fannie Mae were under the impression that it was a condo-hotel... something that would disqualify the property from Fannie Mae Approval. After a site inspection, they could see that it is not a condo hotel. SLS Brickell is a hotel with a tower of residences on the top. They look the same, but work very much differently. Approved!
1010 Brickell (expires February 2018)
This is the first of two buildings who have their approval but are not yet completed. Although it is unarguably behind schedule, I'm really looking forward to see 1010 Brickell open. It is the first building I have seen in Brickell that has such a wide range of amenities for kids of all ages.
1010 Brickell is currently sold-out, but the Fannie Mae approval will help with people who are interested in resales.
Brickell Heights East & West (expires December 2017)
We have covered the Brickell Heights opening extensively and are so pleased with how it turned out. Three members of the Miami Condo Investments team have already signed up for Equinox and are loving the classes!
This is going to be the building for people who want to be in the middle of everything. It is right between Brickell City Centre and Mary Brickell Village, offering a host of entertainment choices. I have heard people who are concerned about the plans to build a 75 story tower called 18 on the lot directly to the north, but it is my opinion that this will not happen. I feel it is simply a sexy tower with approvals to help increase the land value. That's a pretty common tactic in land sales, but we can talk more about it in another post…
LeParc at Brickell (expires January 2018)
If you're the type of person who likes to be near the hustle and bustle of city life, but not necessarily right in the middle of it, Le Parc at Brickell is for you. It is a boutique condo that is walking distance to Brickell's Financial District, but is also located behind Simpson Park. Simpson Park is a natural hammock  on the corner of South Miami Avenue and SE 15th Street and offers trails to experience the natural habitat of this area before the estates and high rises were here.
Fun fact: it is naturally MUCH cooler in the middle of Simpson Park than it is on the street.
Centro (expires February 2018)
This past Monday, we visited the market statistics for Centro and were amazed at how few transactions there were. This is a great opportunity for someone who Ubers everywhere (or Lyft if you're part of the #DeleteUber movement). There are no parking spots included with the units, so this is for someone who wants a true city lifestyle. Aside from the lack of parking, the location and finishes are great.
Canvas (expires January 2018)
Now we're going to skip North to the Arts & Entertainment district. Canvas is also still under construction and will need to extend their approval because the building is not quite topped off yet. I feel it will be closer to the middle of 2018 before these units are ready to close.
Crimson (expires June 2017)
If you're in the market for a LEED certified waterfront condo, then you need to look into Crimson. You also need to hurry because their approval expires at the end of the month. No word yet on whether they intend to renew it.
Biscayne Beach (Expires December 2017)
With interiors by Thom Filicia, Biscayne Beach opened last month to rave reviews. They are currently 99% sold-out of their developer inventory and over have of the units have already closed. Two Roads Development (who is also developing the nearby Elysee) paid off their construction loan and are now sitting pretty as buyers begin to move in.
If you missed the developer inventory, we have listed a beautiful 3 bedroom, 4 bathroom plus den corner layout with south and east views. It is available with one of the best views of Miami, decorator ready for your personal touch at $1.75 million.