Inside Brickell Heights Part 1: The Condos
June 5, 2017
by Sarah Elles Boggs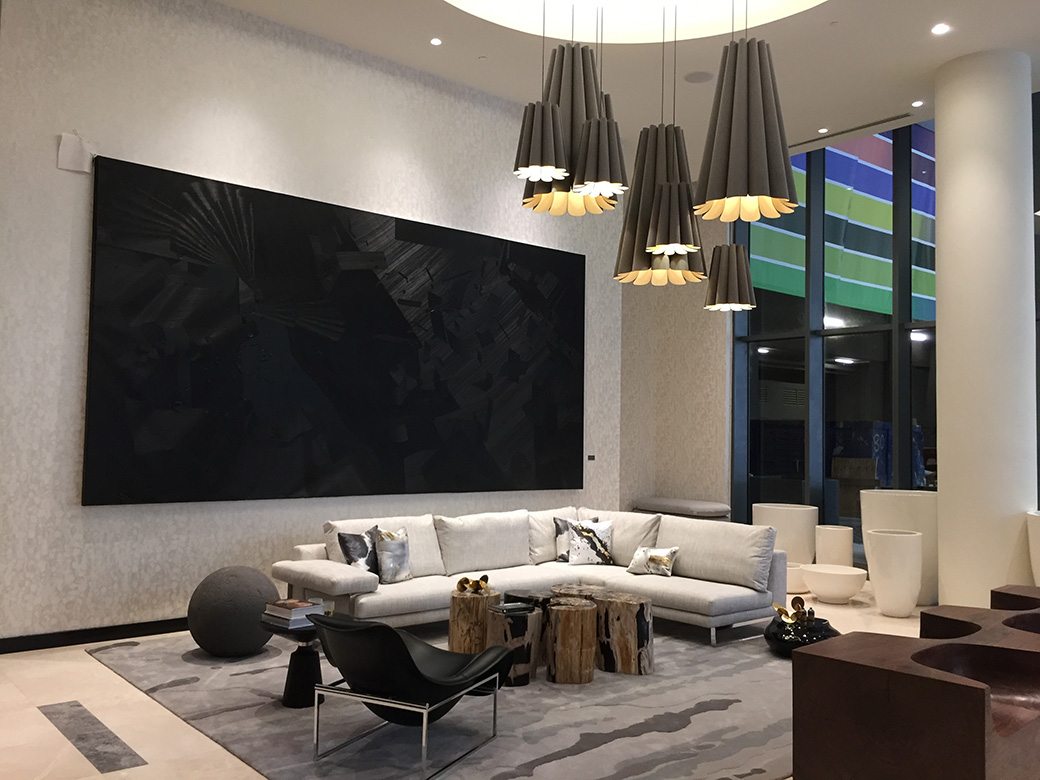 We are going to take a break from #MarketStatMonday this week, because I have a ton of photos to share! Brickell Heights and Brickell Heights 02 are opening this week, and we got a preview tour of the project. There are so many photos, I will break them up into three posts. First, we'll look at the units themselves, then we'll tour the amenities and the new streetscape, curtained by the mural from famed artist, Fabián Burgos.
When we arrived in the East lobby, Jorge Perez, Carlos Rosso and Jon Paul Perez were finishing up a walk through to get ready for their big opening celebration on Wednesday night. They were followed by a swarm of people, an art curator, a landscape architect, and several others.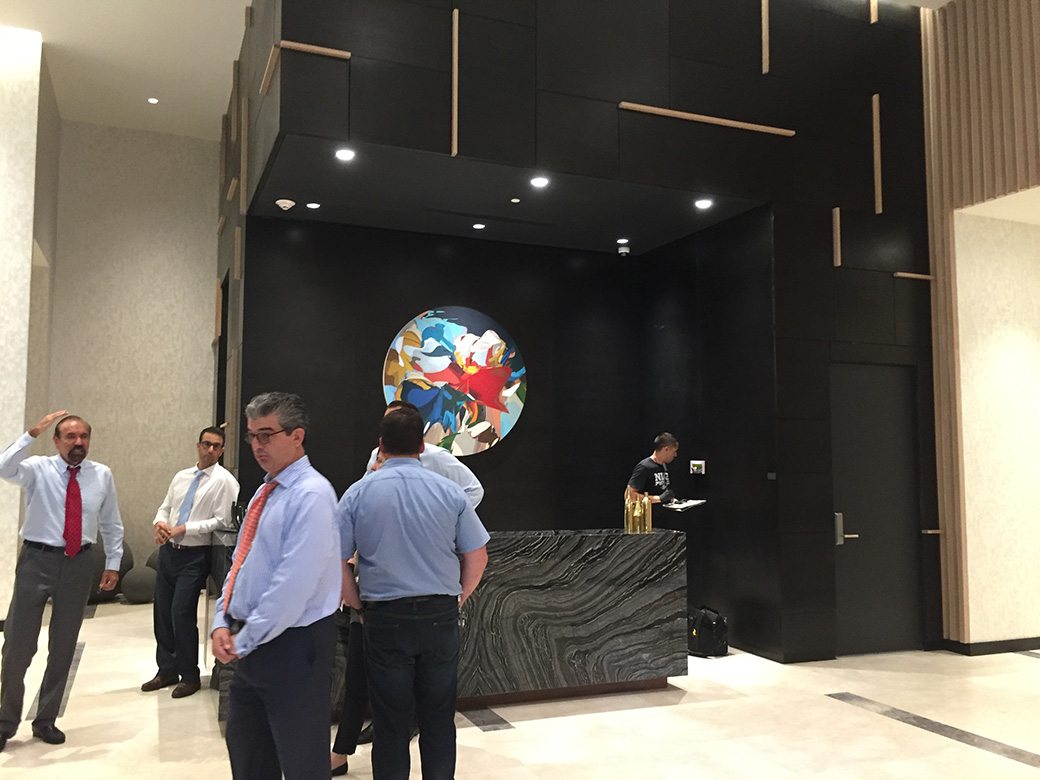 You can see by Mr. Perez and Mr. Rosso's faces that the project is almost there, but not quite perfect yet. The lobby needed more trees, but not just any trees… there is a specific look they are going for. The trees needed to be tall, decorative trees to highlight the art. I was pleased to see them involved in this level of detail of the project. So, let's get going…
After finishing up his appointment, Carlos took us on a thorough tour of the building. Here he is, getting into the elevator to get started.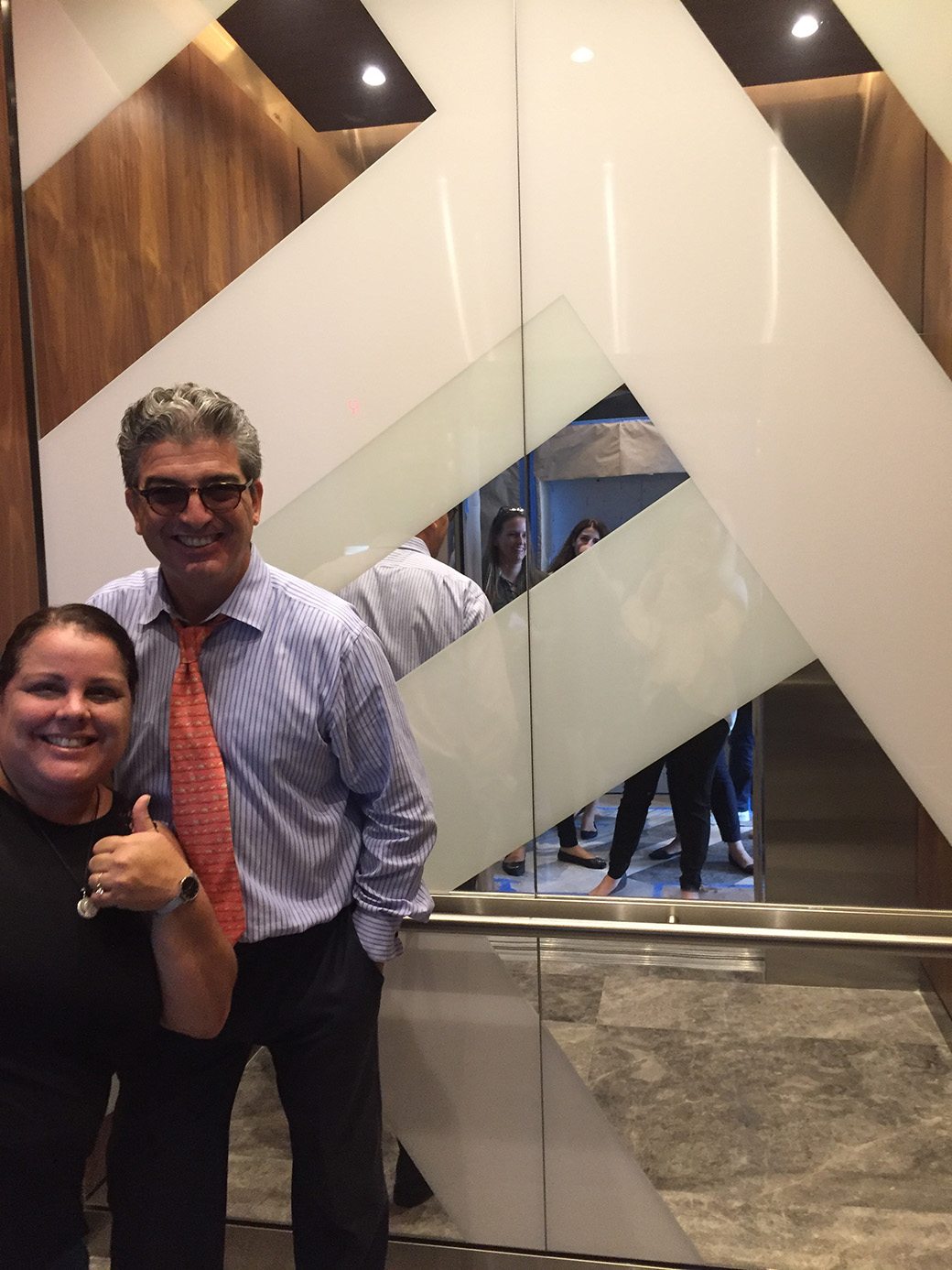 We toured the units on level 10, and the amenities are on level 9. Here is the branded elevator panel.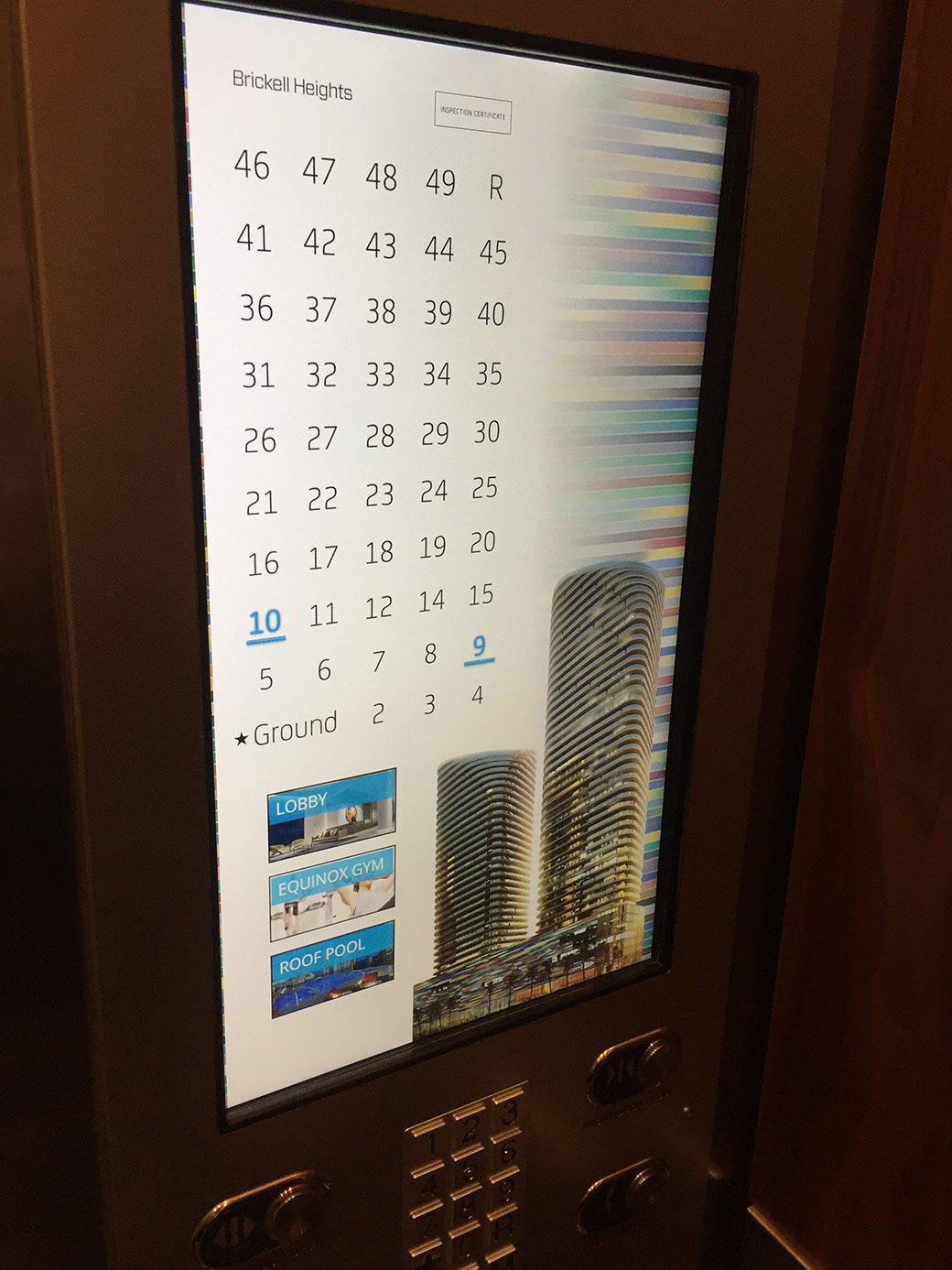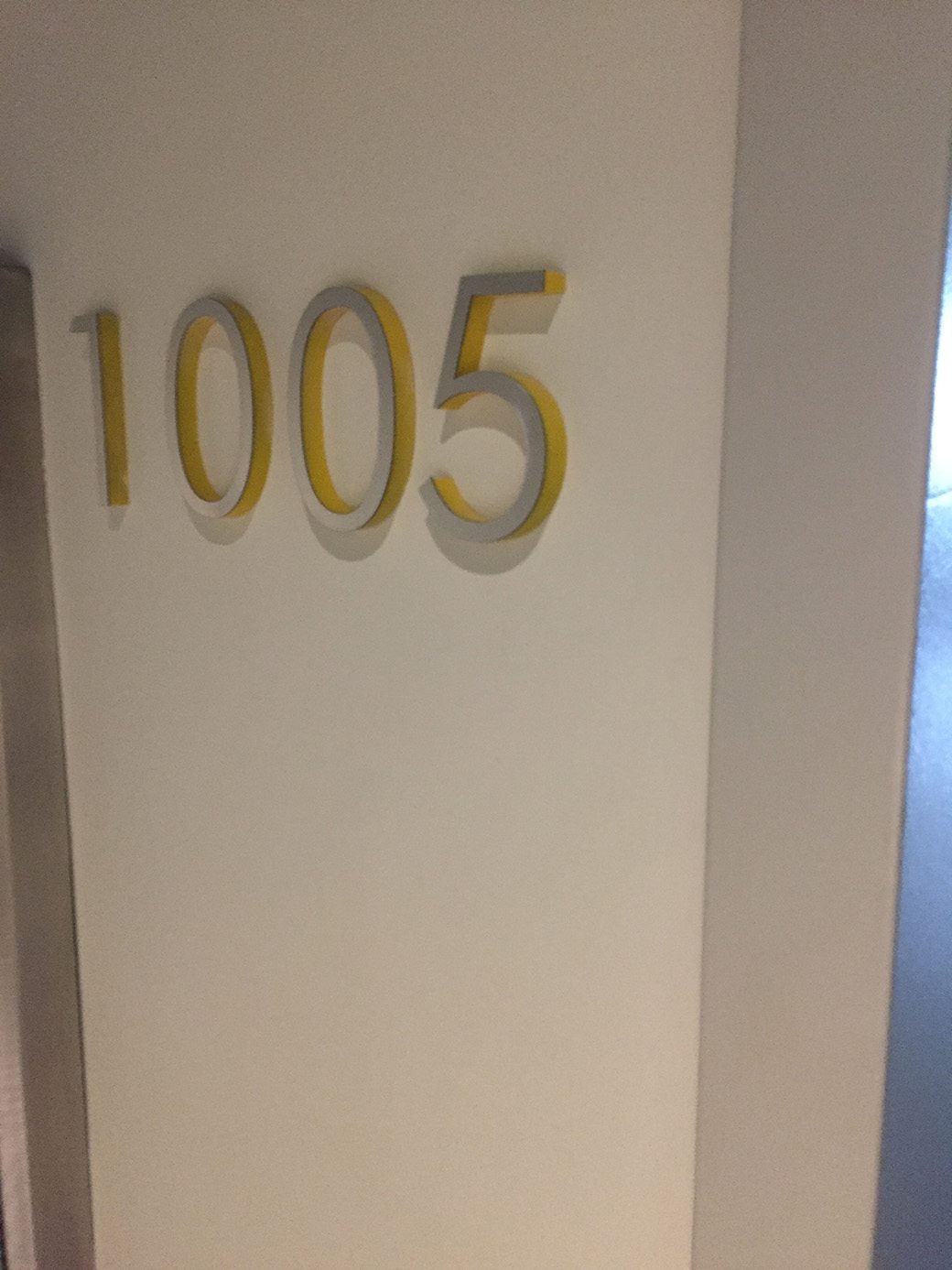 I like how the new kitchen designs allow more storage. Even in the galley kitchen of the two bedroom corner layouts, there is a large wall next to the kitchen that allows for custom cabinetry.
This is the view from the lowest residential level of the building. On the North side, residents look into Brickell City Centre, which is 4 stories. On the East, they look onto the pool deck of SLS Lux. On the South, they look over Mary Brickell Village.
For those interested in renting in the building, we are keeping a list of people who want to be among the first residents. Let us know if you would like to be included.
Stay tuned for the amenities' tour, including rooftop view photos and news about the streetscape.