The Crimson in Edgewater Gains Fannie Mae Approval; Prepares to Start Closings
December 2, 2015
by Sarah Elles Boggs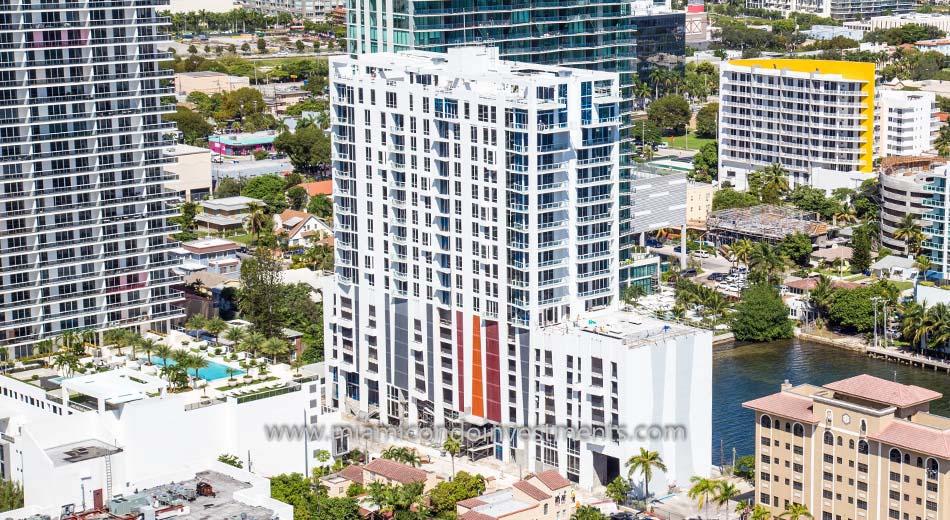 Placed between IconBay and Bay House in Miami's Edgewater neighborhood, The Crimson is preparing to begin closings this month. The Crimson is a boutique property of only 90 apartments in 20 floors and will offer a more private lifestyle than some of the larger projects on either side.
One of the aspects of The Crimson that we love is its status of being silver LEED certified – meaning that the project has earned 50-59 points toward ultimate energy efficiency. Builders can earn LEED certification points through building design, quality of materials, efficiency of appliances and even for designing low-maintenance projects.
To prepare for the opening, the developer has also announced that the project is Fannie Mae approved. This is particularly exciting for local residents who are interested in purchasing an apartment as their primary residence. The sad reality is that many projects in the area are not attainable for local buyers due to the fact that mortgage funds are not typically available to buyers of new projects. Buyers can now purchase a brand-new condo in The Crimson with as little as 20% down payment. There are only 5 buildings in the greater Downtown area that have this Fannie Mae approval.
There are still a few opportunities to purchase prior to the building opening with prices ranging from $455,000 up to $1,579,000.