Icon Brickell Pool Delays Continue (Now they're saying August)
June 6, 2018
by Lucas Lechuga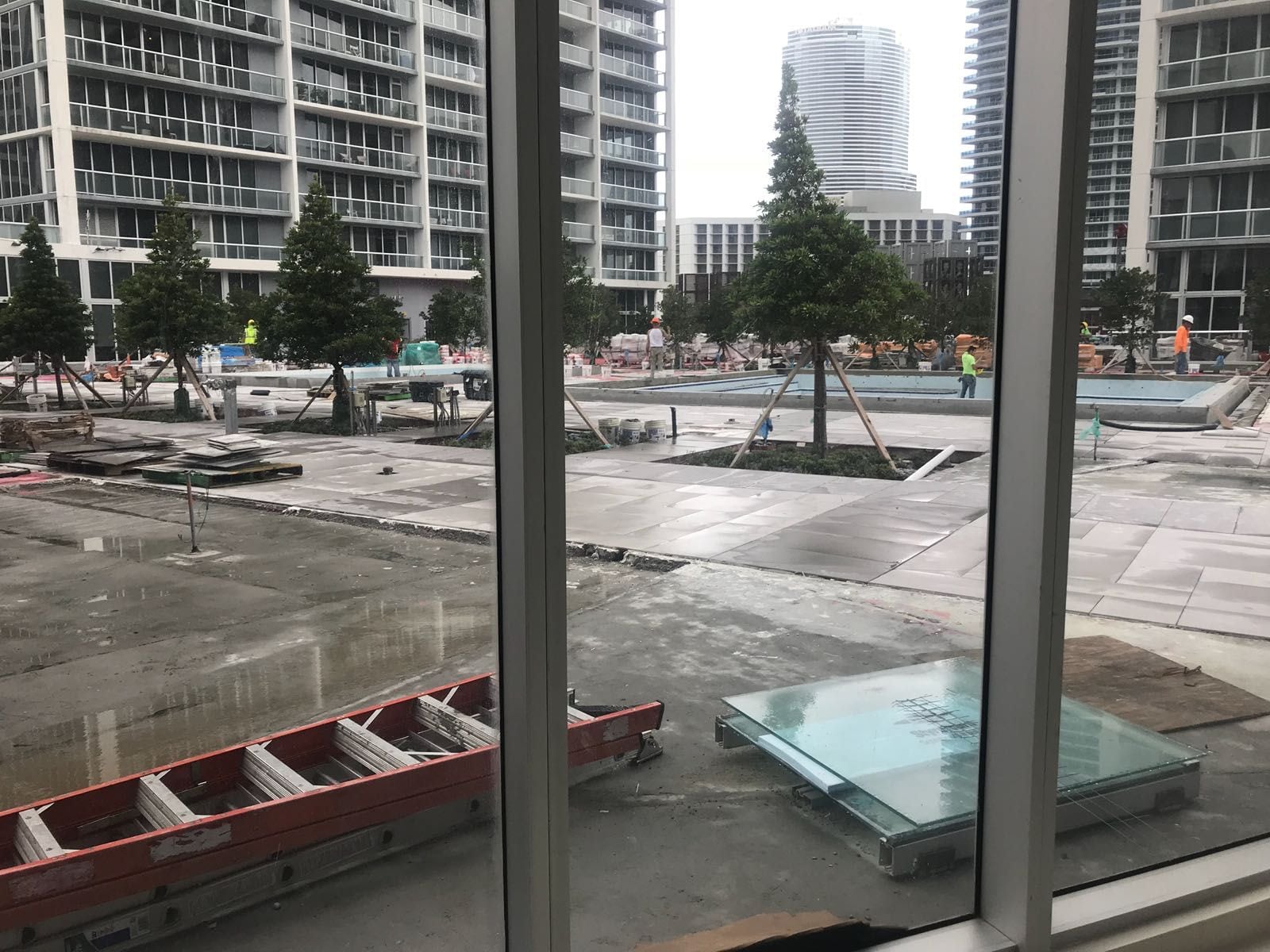 When will the

Icon Brickell

pool reopen?  At this point, your guess is as good as mine.



As you may recall, Miami Condo Investments was the first to report of the impending pool closing at Icon Brickell in November 2015. Due to attorney and condominium association review, the process to approve and ultimately finalize the pool closure did not come until a year later.

---


On November 23, 2016, we reported that the Icon Brickell condominium association had sent a letter that week to residents stating that the pool deck would be inaccessible for approximately 12 months beginning December 5, 2016.


---


About a year later after that, on November 27, 2017, we had heard that the management office was still aiming for a December 15th completion.

Well, December 15th came and went, and the pool remained a construction zone.


---


In early February 2018, the Icon Brickell Master Association Board of Directors sent a new notice to residents to update them about the large delay to reopen the pool, blaming the delay on "the hurricane and unforeseen construction items". They also provided a new anticipated opening date of April 1, 2018, barring any significant delays due to weather.


---


Well, here we are in June. Once again, the reopening date came and went and still no finished pool deck. Earlier today, an agent on the Miami Condo Investments showed a few units at Icon Brickell and was able to snap a few shots of the pool deck along with a short video clip. By the looks of it, there's quite a ways to go until one can expect the Icon Brickell pool to reopen.



I had been hearing rumblings that the anticipated reopening date had been pushed back to July or August; however, an owner at Icon Brickell notified me today that he has received word from management that the pool isn't anticipated to reopen until August. I guess we shall see!


---


If you ask me, they're planting them Christmas trees around the pool in anticipation of a December 2018 reopening...LOL!