Icon Brickell Pool Deck Slated to Reopen April 1st
February 4, 2018
by Lucas Lechuga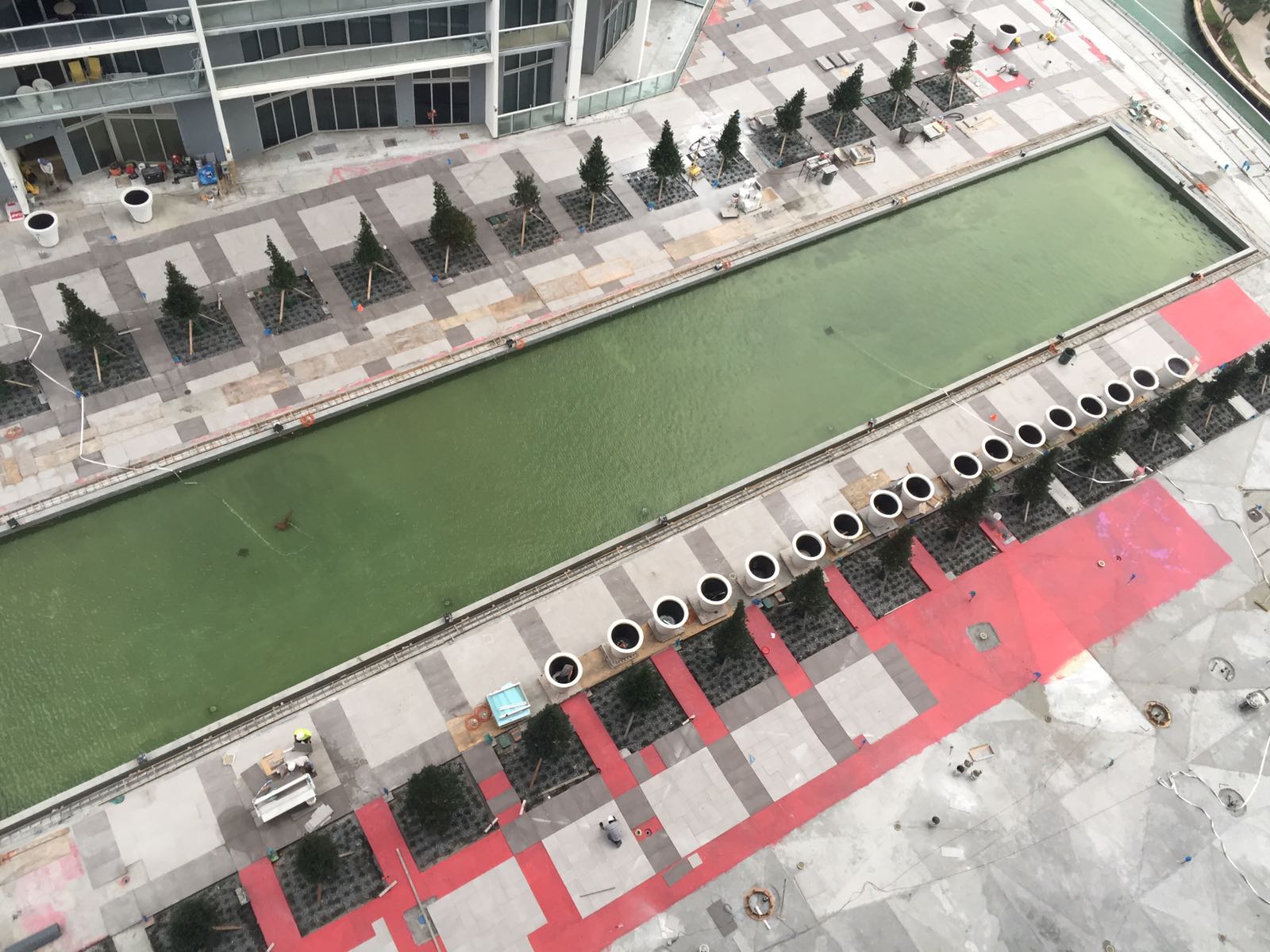 The pool deck at Icon Brickell has been closed for renovation and repairs since December 5, 2016. Originally, the plan was for it to reopen by December 15, 2017.  However, due to Hurricane Irma, along with other unforeseen circumstances, construction was delayed. According to a recent email sent by the Icon Brickell Master Association Board of Directors, the new anticipated opening date is April 1, 2018, barring any additional delays due to the weather.

Below is the update that was emailed last week to Icon Brickell owners and residents:


As we are entering into the final stage of our pool deck project, we wanted to provide you with an updated schedule for completion. Due to a couple significant events that were beyond the control of the Association and the Contractor, including the hurricane and unforeseen construction items, we were not able to meet our original target date to reopen the pool at the end of 2017. That said, we have been working diligently with the construction team and consultants to get this project across the finish line. At this point, based on all available information, we are anticipating an opening date of April 1, 2018, assuming we don't have a significant number of rain days between now and then.




As you may have noticed, there is now water in the pools. We are in the process of flood testing the pools to ensure the construction has been successfully completed in a way that meets code and will provide a long-lasting end result. The Contractor is also completing the electrical wiring and will start installation of lights shortly thereafter. Lights will be installed on the observation deck first, followed by placement of the wall sconces and the bollards. In addition, we are making strong progress with respect to the landscaping. Three more trees remain to be planted, and immediately following that completion, we will move on to reinstalling the large decorative pots.




Lastly, some of you have asked what will become of the space previously occupied by Café icon. The Board, and residents present at the last Master Board meeting, recently saw three presentations from potential operators for the space. The Board has asked each of them to provide additional information before a decision is reached at an upcoming Board meeting.




We are very cognizant of the need to return the pool deck to operation, but also the necessity to deliver a space that provides for the optimal enjoyment of residents at a reasonable expense. Accordingly, now is not the time to cut corners, as we want to do everything possible to avoid having to deal with this inconvenience again for a long time to come.