IconBrickell Pool To Close For 12 to 14 Months
November 17, 2015
by Lucas Lechuga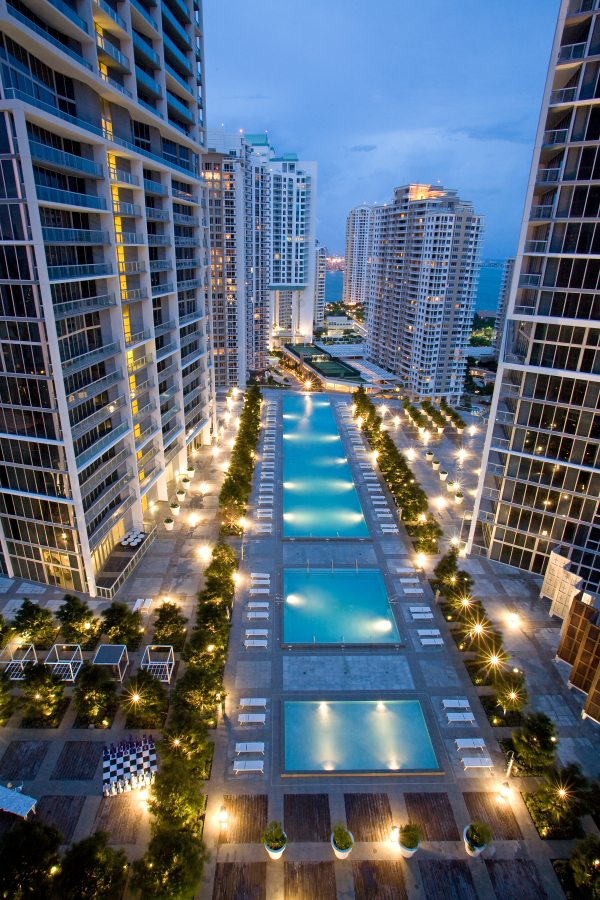 Residents of IconBrickell and the Viceroy Hotel (W Hotel) are in for a hot and dry summer, as their famed pool deck will be closed for renovations/repair. Our sources have confirmed that the Icon Brickell pool closing is expected to begin around February 2016 and the work is estimated to be completed in 12 to 14 months.

It has been reported that the Icon Brickell pool renovations will include re-tiling of the pool deck for safety reasons (because the tiles used by the developer are too slippery for use on a pool deck). Others have reported that leaks in the pool have caused damage to the spa and gym below; however, the management office has not cited at this time the exact reason for the closing.

IconBrickell opened in 2008 to rave reviews but few sales due to the economic downturn. The amenities in particular won awards and accolades for their grandiose, superb quality and design. Developed by Related Group, Arquitectonica was chosen as the architecture firm and Philippe Starck handled the interior design. IconBrickell was among the first condo developments to rebound from the economic downturn in Miami. Average sale prices for the second quarter of 2015 have been reported at $583 per square foot for the three towers or $796,000 and rentals have averaged $3,150 per month for the same period.

The pool closing at Icon Brickell has been well known among residents and the real estate community for several months. As such, listings at Icon Brickell have already begun to price in the negative impact that the pool closing is expected to have.