Sunday Afternoon Bicycle Ride Through Brickell and Downtown Miami
October 14, 2007
by Lucas Lechuga
Last week, I purchased a new road bike. My hope was to not only get a good cardio workout while cycling but also to get some great pictures of Miami and South Beach condos while doing so. My goal today was to get some shots of the condo developments in Brickell and Downtown that were either recently completed or will be completed within the next year. Unfortunately, it was a very cloudy day as you will see below.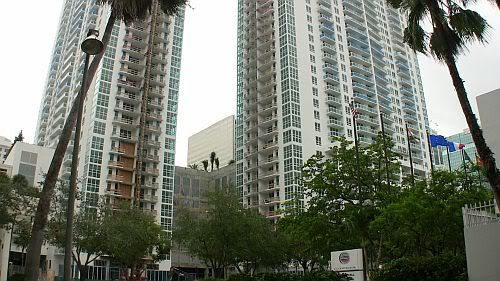 Closings at Plaza on Brickell will likely begin in January. This development will add 1,000 new units to the Brickell condo market.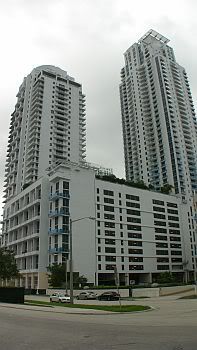 Closings at 1060 Brickell should occur around the same time. 1060 Brickell will add 582 condo units.
Closings at Axis will likely begin around the middle of 2008. Axis will add 718 units.
Closings for 500 Brickell are scheduled for the beginning of 2008. This development will add 633 units.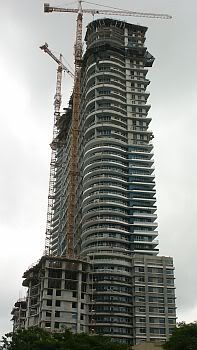 Infinity at Brickell will likely be completed towards the middle of 2008. Infinity will bring 459 condo units to the market.
I forgot to get a shot of Brickell on the River South. That development will add 322 units. I also didn't get one today for Latitude on the River but I've displayed pictures of that building in the past. Closings at Latitude started about two months ago. It has 455 condo units.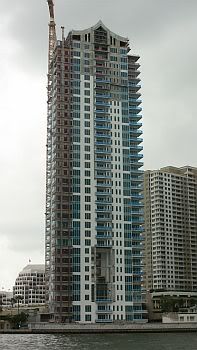 Asia is located on Brickell Key. It is the only development under construction there. It will add 123 condo units when it is completed in the first half of 2008.
Closings at 50 Biscayne began about a week and a half ago. I walked in the lobby last week and it is gorgeous. I didn't have my camcorder with me at the time, however. I will try to get a video and picture tour of the building within the next week. 50 Biscayne has 529 condo units.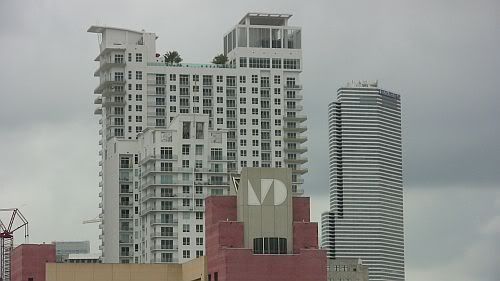 Closings at Loft Downtown 2 are scheduled to begin this month. In fact, they may have already begun. It will add 496 units.
Everglades on the Bay (now known as Vizcayne) likely won't be completed until the end of 2008 or beginning of 2009. It will add 866 condo units to the Miami real estate market.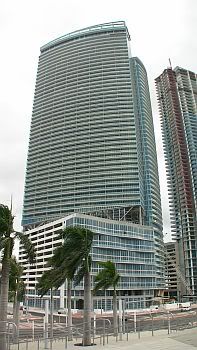 I've been told that closings at Marina Blue are scheduled to begin November 1, 2007. I don't see that happening so soon but maybe I'm wrong. My guess would be sometime in December or January. Marina Blue will add 516 units.
900 Biscayne Bay will likely be completed in the first half of 2008. It will add 516 units as well.
Closings for units at Ten Museum Park began about three months ago. Closings are still underway. It has 200 units. Marquis probably won't be completed until the end of 2008 to beginning of 2009. It will bring 306 units to the Miami condo market.
Above is a shot of Marina Blue, 900 Biscayne Bay, Ten Museum Park and Marquis.
In conclusion, there might be a tiny bit of an inventory problem in Miami (that was me being sarcastic). I also didn't include Icon Brickell and Epic Miami which will be completed in 2009. Icon Brickell will add 1,816 units while Epic will add 966 units. The condo developments in the Arts District will also add a little over 2,000 new units to the market within the next six months.