New Miami Condo Buildings With Tennis Courts
March 28, 2017
by Sarah Elles Boggs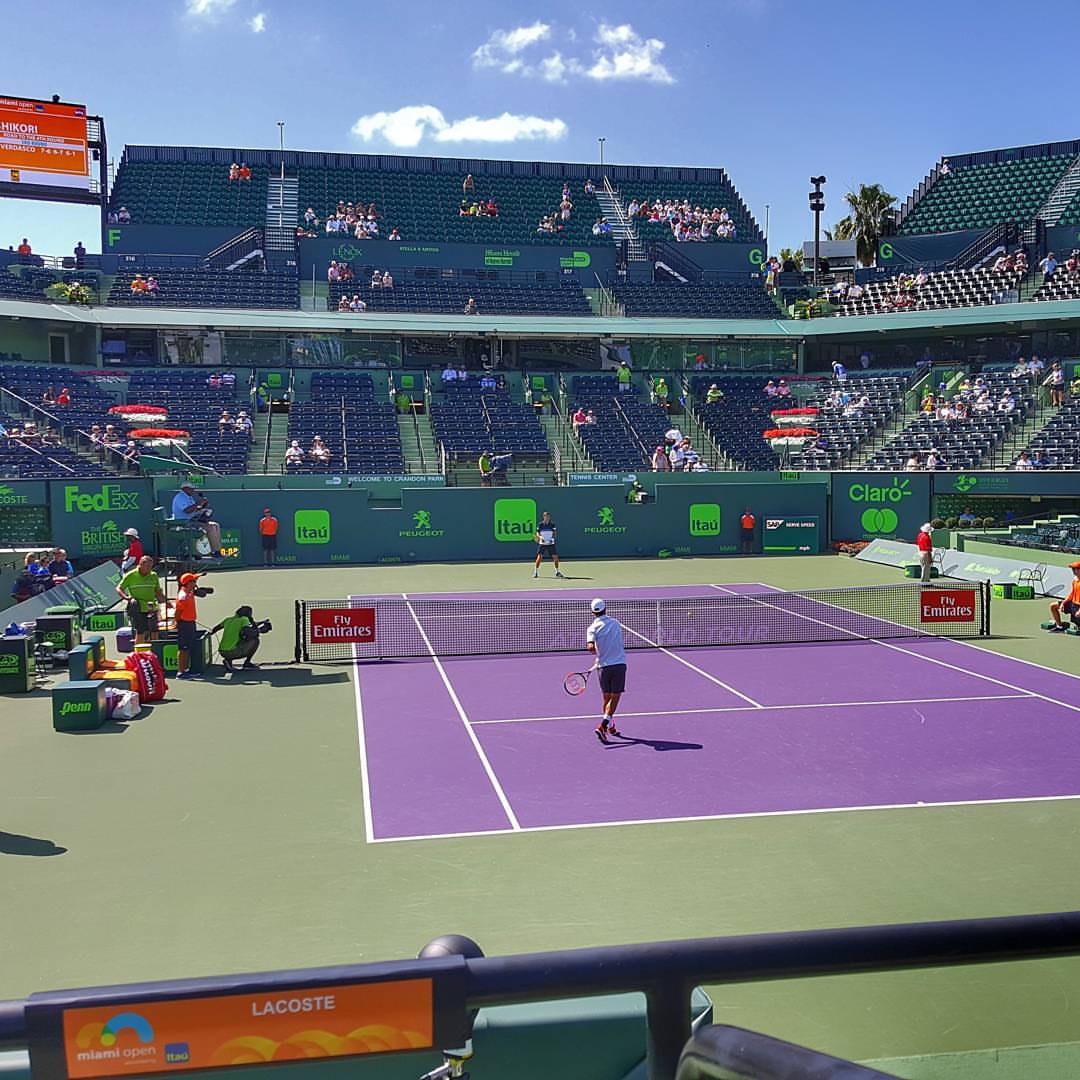 This time of year brings one of our favorite events to Miami. The Miami Open runs from March 19-April 1 this year, and to commemorate it, let's have a look at our favorite buildings in the greater downtown area that have tennis courts!
If living in a brand-new condo is important to you, there are several in the pipeline. Key International's 1010 Brickell is slated to open within a few weeks. They have an indoor tennis court and 3 remaining presales starting at $950,000. All are 3 bedroom layouts. There is one resale unit on the market so far. SLS Lux is also on track for completion this fall/winter. They have only four penthouses remaining that have recently been repriced.
In Downtown, Paramount Miami Worldcenter is going to bring every amenity imaginable to their mega-project. They are about 60% sold and have residences priced at an average of $750/square foot. Because of their strong sales figures, they were recently able to secure the second largest construction loan in this build cycle. They are currently in vertical construction and should deliver keys at the end of 2018.
If you're looking for something sooner, you could head up to Edgewater and check out Biscayne Beach. They have 2 tennis courts over their parking deck and a bayfront beach club. They have 5 remaining presale opportunities, and we will be listing an amazing high floor 3 bedroom on the southeast corner.
For people who are looking for an integrated community, I would suggest the waterfront Paraiso complex. There are five residential sections to the complex, totaling 1400 units. Paraiso Bayviews is the most affordable section, with remaining inventory starting at $470k (as of today). They just passed the 42nd floor of construction and should be ready by the end of this year. Paraiso Bay was the first of the towers to open sales. They are currently all sold out and on track to open this summer. GranParaiso is the most luxurious of the towers. It will be finished in Spring of 2018 and has 2 bedroom residences starting at $1 million. One Paraiso is the sister building to Paraiso Bay. They have 3 remaining penthouses, starting at $1.9 million. Aside from the towers, there is also a small enclave of bayfront beach homes. There are only 8 in total and 1 remains at $2 million.
Hyde Midtown is going to be the first project in Midtown to offer a tennis court for residents. They recently topped off at 80% sold. Their prices start in the mid $400,000's and the rooftop penthouses start at just $735,000! The penthouses have rooftop terraces as well.
Come back tomorrow and we can take a look at the existing buildings who also offer tennis courts!