SLS Lux Reduces Prices On Final Inventory Of Penthouses
January 28, 2017
by Sarah Elles Boggs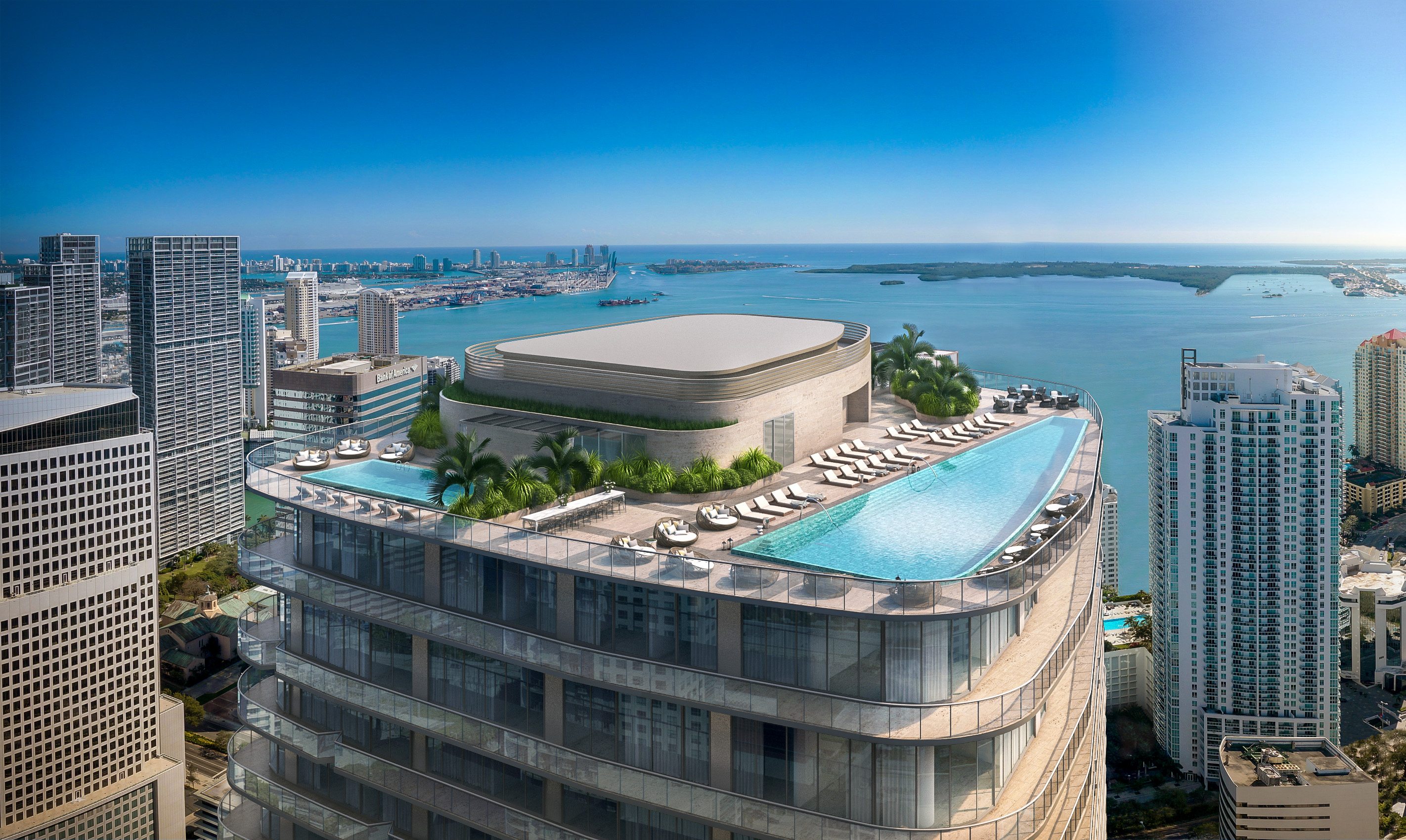 I have long said that the best time to buy in a new development is either in the very beginning or at the very end of the sales cycle. That is when the buyer gets the best deal.
In the beginning, the developer offers lower pricing in exchange for being among the first to participate in the project. You don't receive a tour of the building and many times the sales center isn't even completed yet. At the end of the project, the developer has a handful of units remaining and is eager to move on to their next project, so are less likely to hold on to top dollar for those last few purchase opportunities.
My personal favorite time to sell an apartment is at the very end of the sales cycle. At that point, the buyer can have a tour of the project, they know that it will actually happen because they can see it, and many times they can still choose their finishes. Some people think that the last few units remaining are the dog apartments of the building, but that is not what my experience has shown. It is typically penthouses because they are so unique.
So, here we are at SLS Lux. After opening sales in the summer of 2014, the partnership between Related Group and The Allen Morris Company is now on the home stretch to Sold Out status. They have five remaining units, all penthouses. In an effort to close out the building as quickly as possible and reflect the new market, they have repriced the last inventory. Here are the new prices:
Penthouse 04
This one has northern exposure, looking over Brickell City Centre to see Downtown Miami and the Biscayne Bay. It has 2,777 square feet and 3 bedrooms, 4 bathrooms and a den. There are three of these remaining.
Lower Penthouse 04 has been reduced to $2,599,900 from $2,999,900.
Middle Penthouse 04 has been reduced to $2,649,900 from $3,149,900.
Upper Penthouse 04 has been reduced to $2,699,900 from $3,199,900.
SLS Lux PH04 by Sarah Elles Boggs on Scribd
Penthouse 01
The 01 penthouses have 1,888 square feet with 3 bedrooms, 3 baths and a den. They are on the northwest corner of the building, looking over Brickell City Centre into Downtown Miami. Two of these remain, both priced at $1,599,900. The previous price was $1,999,900.
SLS Lux PH 01 by Sarah Elles Boggs on Scribd
In addition to the amenities and standard finishes in SLS Lux, the penthouses will have upgraded kitchens, 12 foot ceilings, summer kitchens on the terraces and 2 assigned parking spaces. Completion is expected late this year. Here is a preview of the views from the various penthouses.