Pricing, Floor Plans and Renderings for Una Residences by Adrian Smith + Gordon Gill
March 7, 2018
by Lucas Lechuga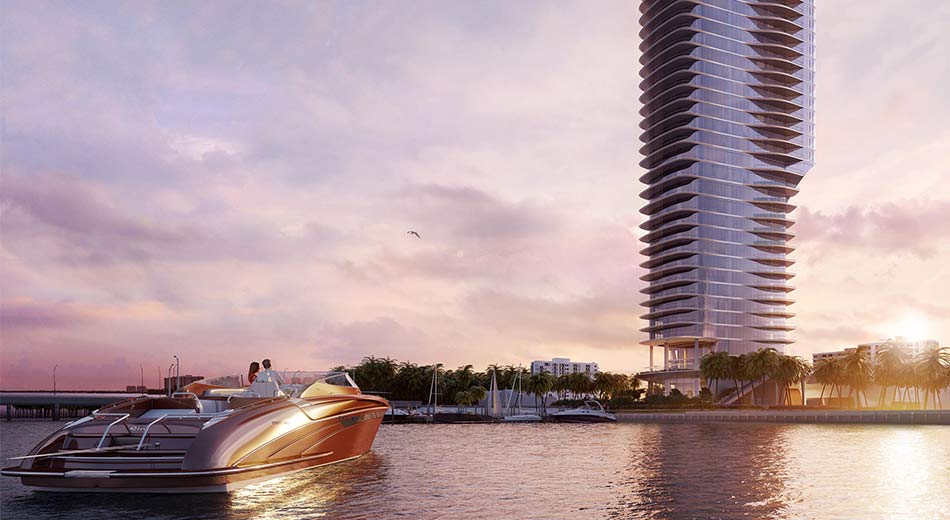 New construction is coming to "Old Brickell"! We are pleased to introduce Una Residences, Brickell's only bayfront preconstruction condo development. Once completed, Una will be the first waterfront development built in South Brickell (south of SE 15th Road) in over 20 years.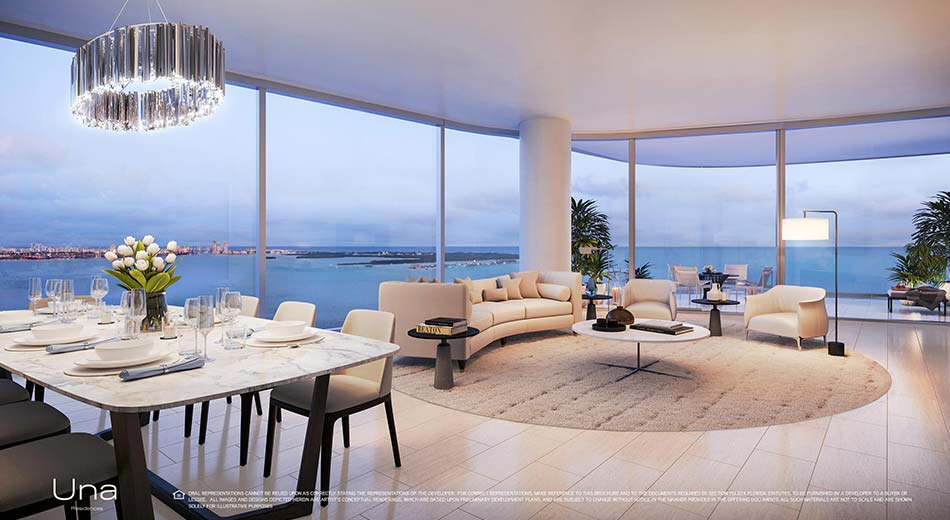 Una Residences is being developed by OKO Group, which is also developing Missoni Baia in Edgewater, and Cain International. The design architect for Una Residences is Adrian Smith + Gordon Gill Architecture (AS+GG). They will also be designing the interiors and common area spaces at Una Residences. The landscape architect for Una is Enzo Enea with Revuelta Architecture International acting as executive architect.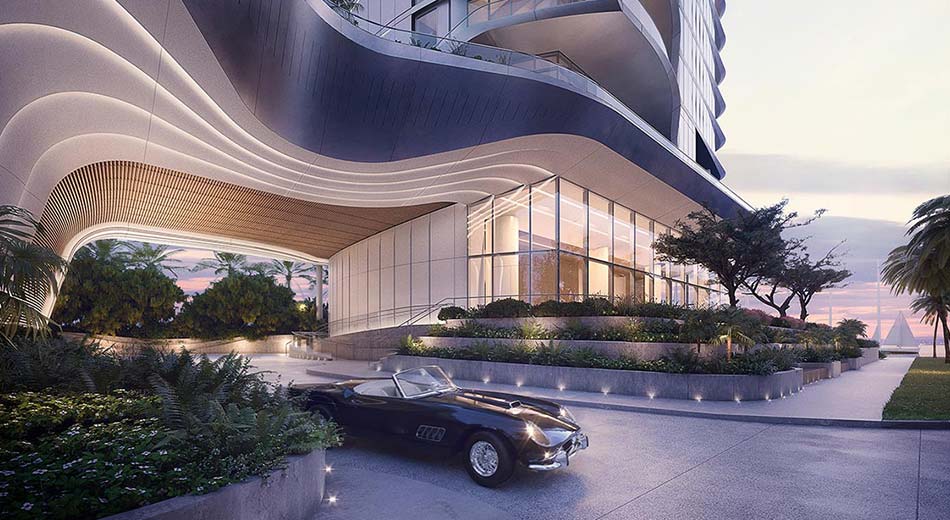 Una will rise 45 floors and have only 135 luxury condo residences, each with private elevator, chef's kitchen, 10'-8" high ceilings with floor-to-ceiling windows, and fabulous water views. Una will be comprised of two-, three-, four-, and five-bedroom residences ranging in size from 1,100 to 4,786 interior square feet. The development will be topped off with two spectacular penthouses, each with a private pool and 11'-7" to 12'-4" high ceilings.
During this Friends & Family pricing period, prices for units at Una range from $900,000 to over $5,000,000.
Additional Renderings of Una by Adrian Smith + Gordon Gill (AS+GG)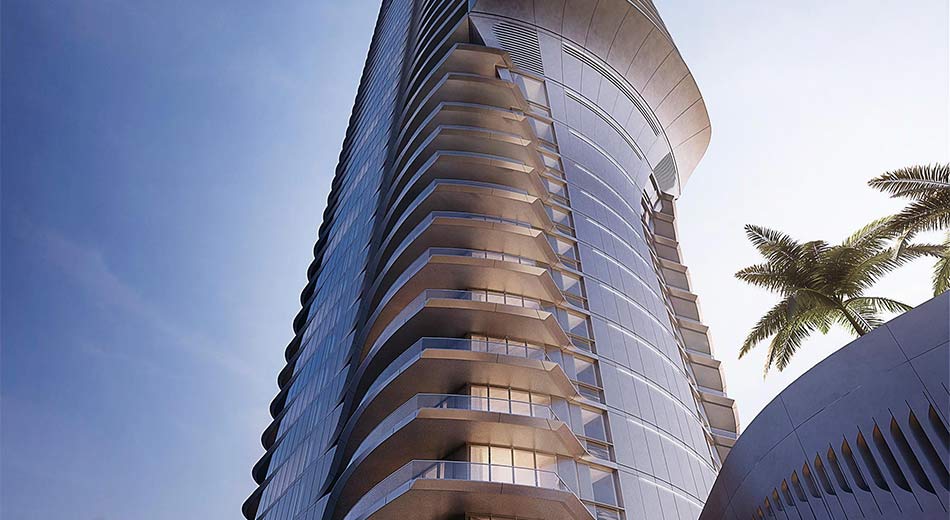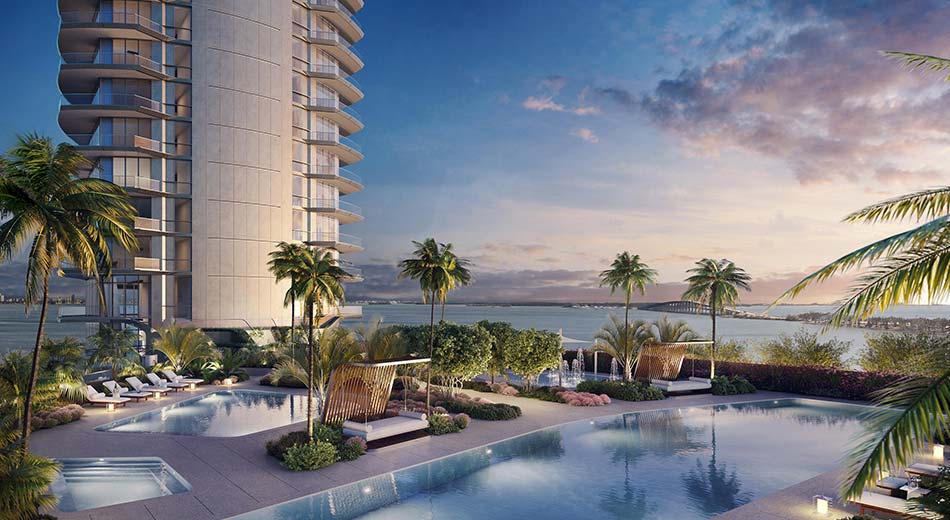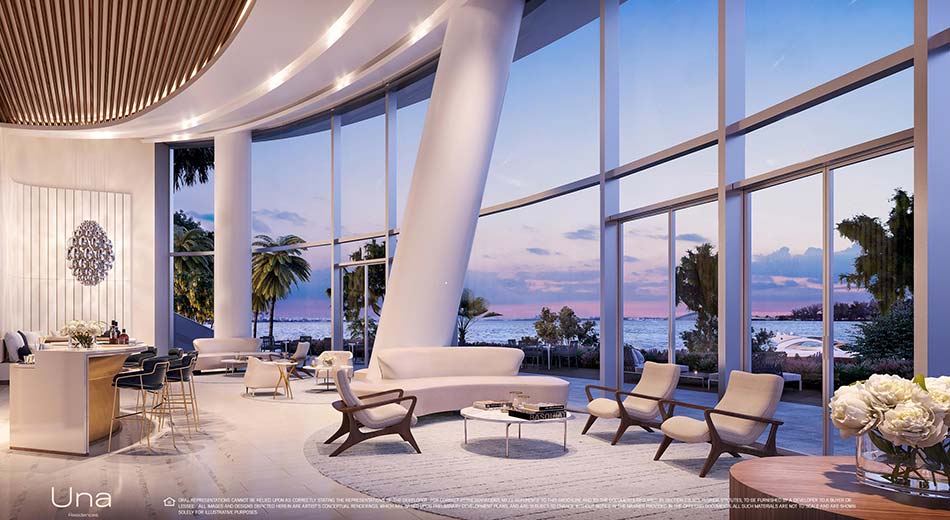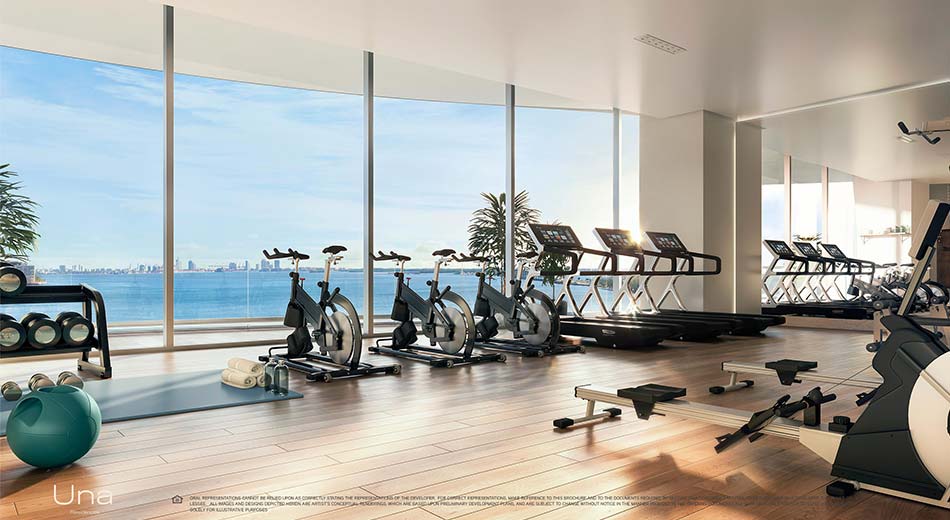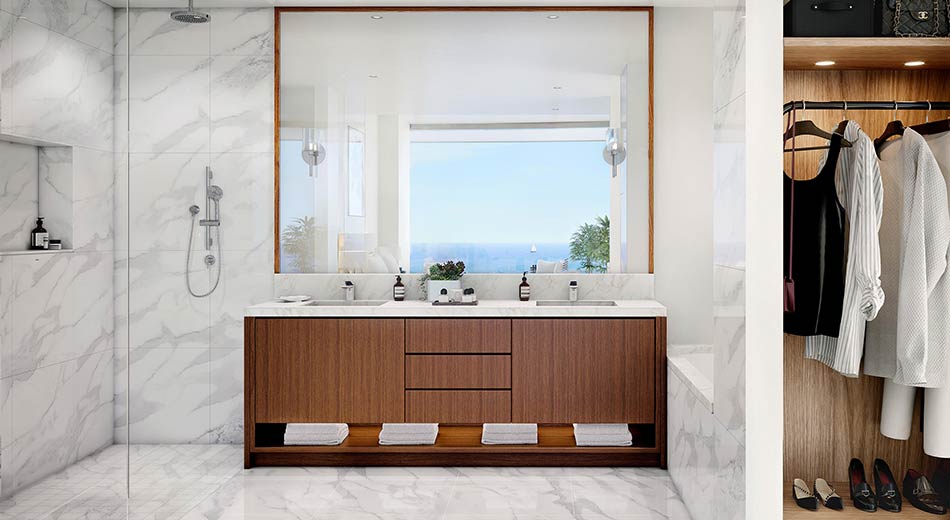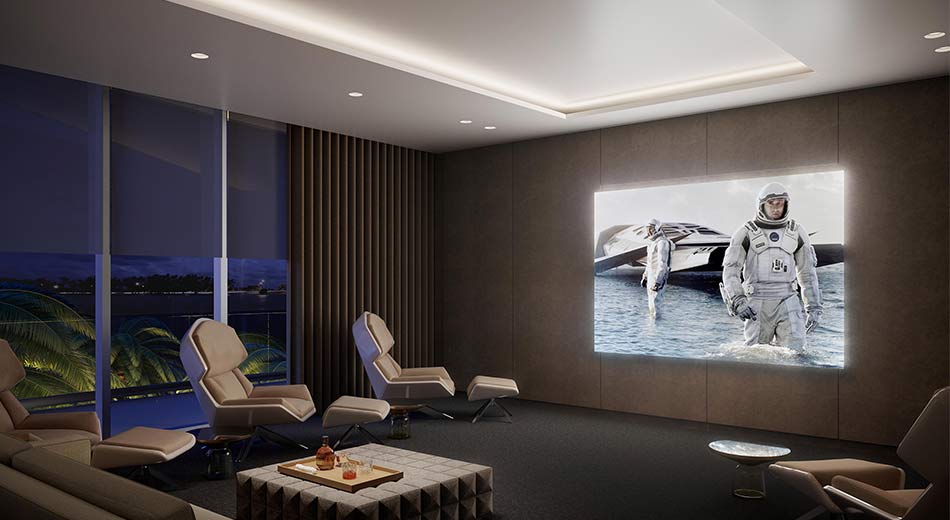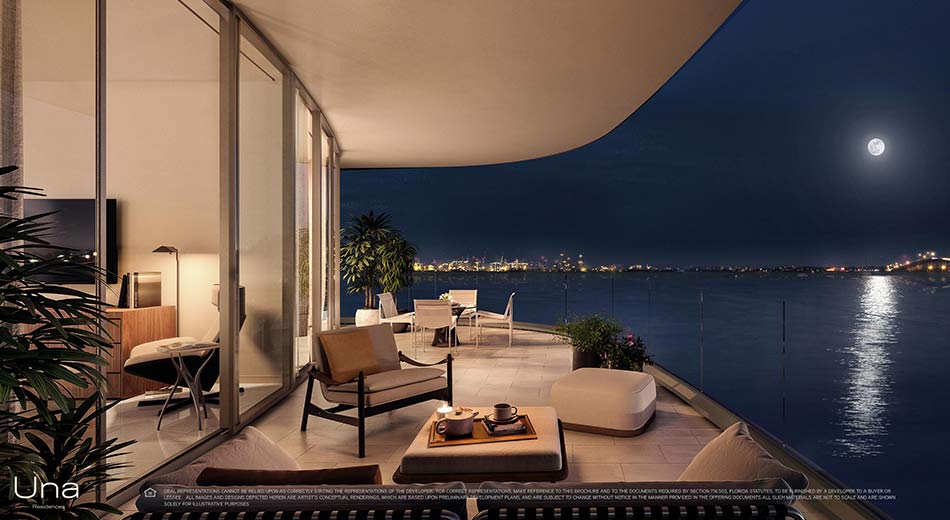 Una Residences Floor Plans
Una Residences Fact Sheet
Buyer Deposit Schedule for Una Residences by Adrian Smith + Gordon Gill (AS+GG)