The Bond On Brickell Resales and Rentals Hit the Market
September 16, 2016
by Sarah Elles Boggs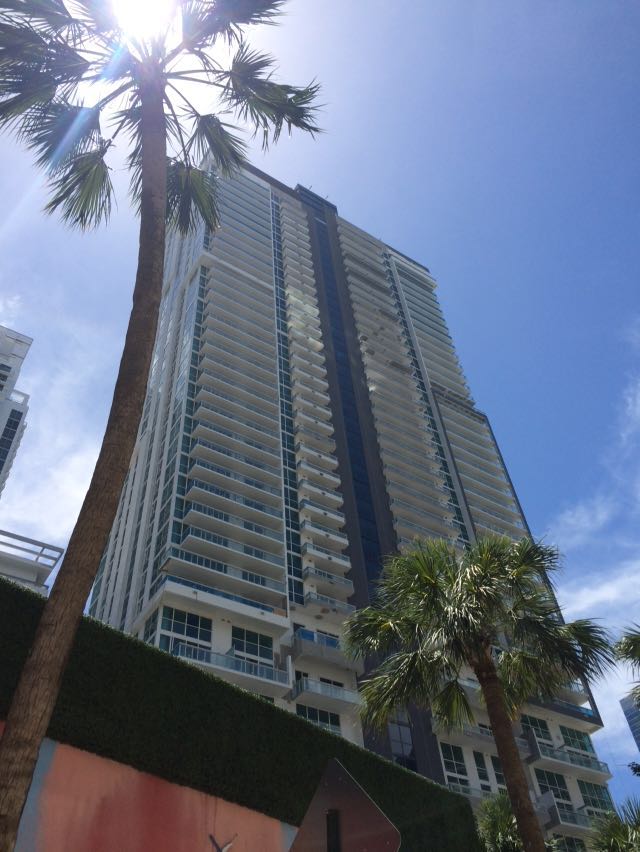 Two months after receiving their TCO, the first resale listings and rental listings at The Bond On Brickell are available on the MLS. The listings include a handful of remaining inventory from the developer, some being sold finished and some decorator ready.
When we toured the building in August, we got a chance to check out some of the views and layouts. They seemed very much what I expected from a Rilea building. There weren't any crazy attention-grabbing features like the crazy/creepy/cool LED displays at SLS Brickell, just very tasteful design with extremely high quality finishes. I was impressed with the suede and leather walls, the elegant simplicity of the common areas and the themed playroom. Being a new mom myself without a playroom in my building, I paid special attention to that part.
Prices of the apartments start at $319,000 for a studio, $469,900 for a one bedroom, $685,000 for a two bedroom, $1,200,000 for a three bedroom and $2,593,000 for the four bedroom plans. There are 19 available with 8 listings being resales and 11 are the last of the developer inventory.
For the rental options, there are 11 one bedroom plans available as of today. They range in price between $2,500-$3,300, depending upon whether the apartment has a den and view of the bay.
Here is a link to our photo tour, so you can see the finishes.