Sold Less Than 1 Year Ago- Chris Bosh's Previous Waterfront Mansion Lists at a 192% Increase
October 7, 2021
by Jacki Taylor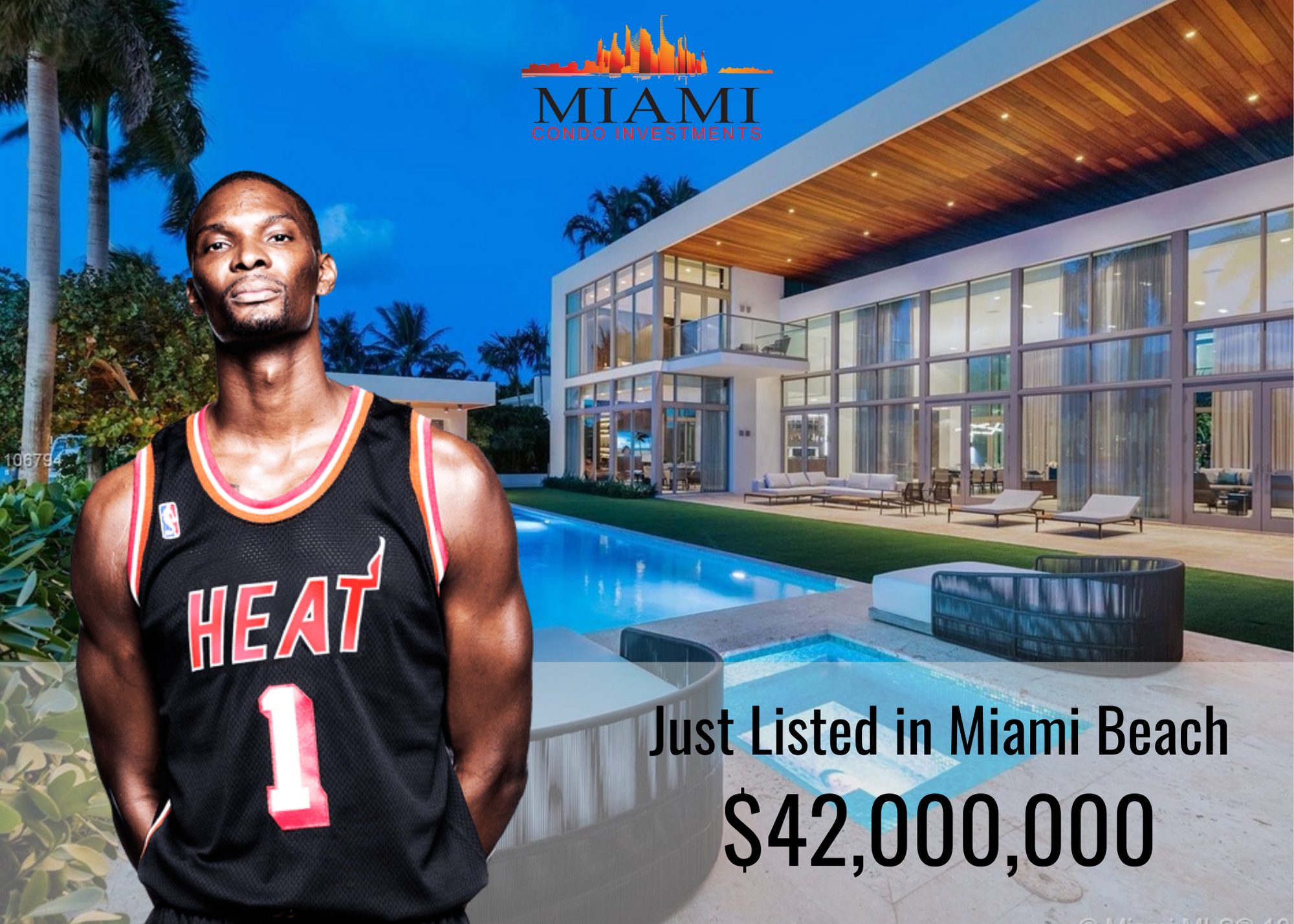 Retired Miami Heat player, Chris Bosh sold his waterfront mansion in January 2021 for $14.4 million. The property located in Miami Beach has now been relisted at $42 million in less than 9 months.
According to county records, the current owner of the property is AquaBlue Group, a building design company also located in Miami Beach. AquaBlue is led by Philippe Harari and mainly does business in Miami. AquaBlue currently owns 2 Palm Island properties, 1 Hibiscus Island property, 1 Venetian Islands property, and a bayfront resort-like retreat.
The Miami Beach property was originally purchased for $695,000 in 1991 and the current home that sits on the lot was developed in 2008. In 2010, Chris Bosh purchased the property for $12.3 million. Over the years, Bosh has tried to sell the property for $18 million and $15 million, later selling in January 2021 for $14.4 million.
The waterfront Miami Beach mansion located at 6396 North Bay Road features 7 bedrooms, 8 bathrooms with 11,709 square feet of living space. The lot itself sits on 0.55 acres of water frontage directly on Biscayne Bay. This modern waterfront was architecturally designed by Touzet Studio with double-height rooms.
The custom Italian kitchen features unique modern cabinets, high-end appliances, and an expansive island. The master suite features direct bay views and a wet bar. The outdoor area is a perfect entertaining space with an outdoor kitchen, cabana bathrooms, infinity pool, gym, guesthouse, and boat dock. Custom branded Italian furniture will be included in the purchase.
The market has been surging with waterfront property transactions, including those on North Bay Road. In June, Dwayne Wade and his wife's Gabrielle Union sold their home on North Bay Road for $22 million. Phil Collins also sold his waterfront home in January for $39.2 million. Jennifer Lopez and Ben Affleck rented a waterfront estate just 2 doors down from Wade for $150,000 monthly.