Another North Bay Road Mansion Sells for $13.6 Million
October 1, 2021
by Jacki Taylor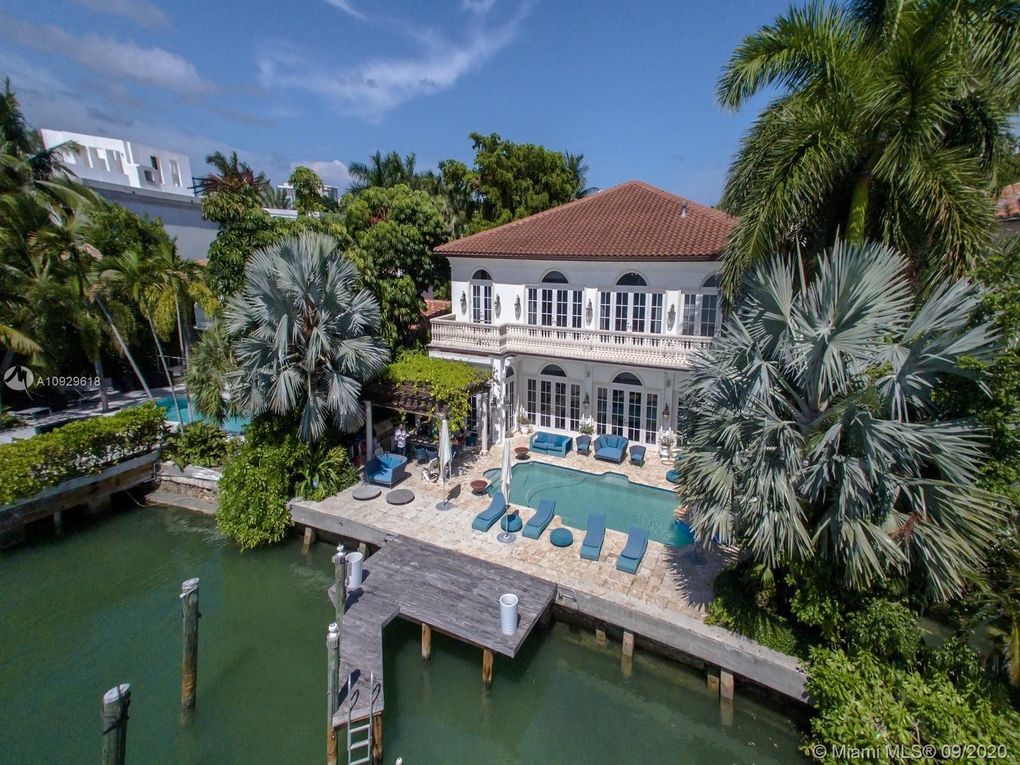 North Bay Road mansions have been a hot commodity this year! In January Phill Collins sold his North Bay Road mansion for $39,250,000 and is set to be demolished by buyer Thomas Bravo. In June, Jennifer Lopez and Ben Affleck rented a waterfront mansion for $130,000 monthly. With so much activity, it's of no surprise how quickly these Miami Beach multimillion-dollar homes sell.
Lawyer Stephen Zack and his wife, Marquerite, also sold their mansion located at 5310 North Bay Road. The couple sold the home for $13.6 million after they originally purchased the home just 3 years ago for $8.5 million. Since 2018, the home has been listed for sale with an original list amount of $21 million.
The buyer for this Miami Beach home is listed in the county records as North Bay Road Developments LLC, a company that is managed by Guillermo Osses, Francisco Perez, and Miguel Yoma.
According to public records, Osses is the Vice President of Atacama 2108 LLC and is also affiliated with 23 other companies. Yoma is the Manager for San Marino Developments. The partners financed the purchase through Terrabank for $6 million.
The magnificent waterfront estate features 8,148 square feet of living space with 6 bedrooms and 6 full and 2 half bathrooms. The Georgian-style home has been remodeled two times, remarkable mansion features a 5,000 bottle wine cellar, pool. jacuzzi, and expansive home theater.
Stephan Zack is a trial attorney and partner at Bois Schiller Flexner LLP. He was also the lead attorney for former Vice President Al Gore in the Florida recount litigation that took place in 2000. During that time, he was an expert witness for voting accuracy. He is also a past president of the Florida Bar Association as well as the American Bar Association.
The Zacks also have a luxury unit located on the 54th floor of the Four Seasons Residences, which they purchased in July for $8.1 million.