Anybody Want to Buy The $20M Penthouse Jorge Perez Said He Was Going to Retire In?
August 25, 2016
by Lucas Lechuga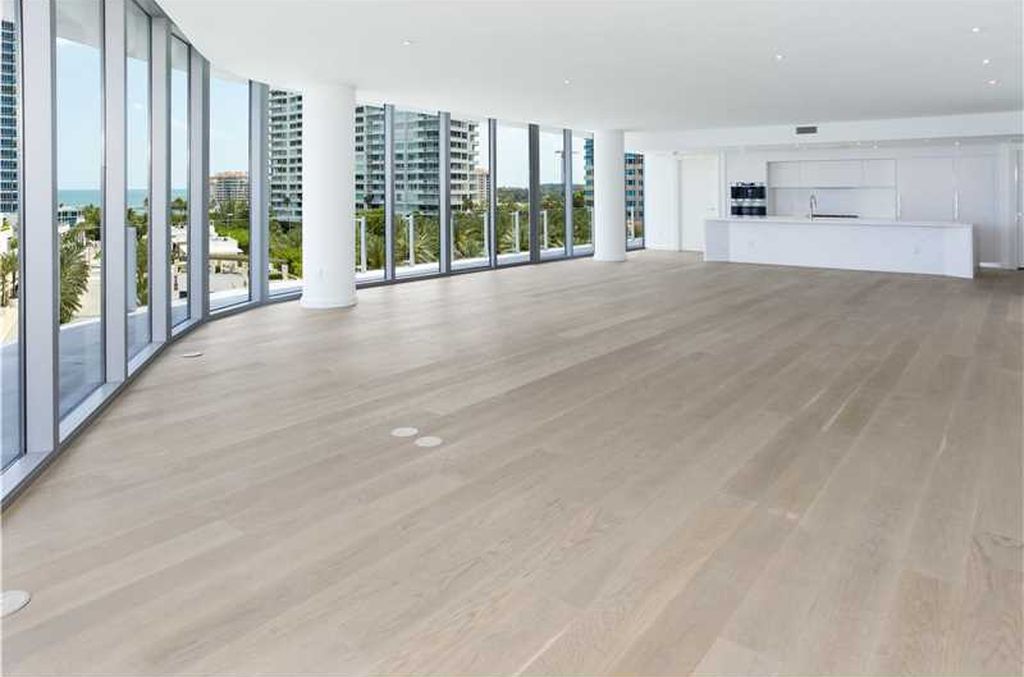 When the Related Group's One Ocean was under development, company President Jorge Perez declared he would be moving out of his large family home (in Coconut Grove, if I remember correctly) into the premier penthouse of this building. The kids were all grown up, so he and the wife were doing what empty nesters do, looking forward to retirement, and moving into a $20 million condo by the beach.
Then he changed plans. The building was completed, and fully sold out, and for some reason Mr. Perez decided to swap the unit for a place one tenth of the price at another project he's developing, Auberge, in Fort Lauderdale. Or at least that's the official story, because as anybody who knows anything about anything knows, it could all be marketing, baby. And $20 million is $20 million, even for a billionaire workaholic who has built half the condo buildings in Miami, like Perez.
The unit, which has been officially on the market for about a month comes with 3,500 square feet of indoor living space, four bedrooms, five and a half baths, wrap around balconies, and a rooftop terrace with hot tub. Gorgeous views of South Beach, the ocean, and some of Perez's South Pointe developments from past real estate booms are complimented by white marble in the kitchen and baths, and Dutch wood floors.