Dramatic Four Story Marquis Penthouse With Rooftop Pool Seeks $13.9 Million
August 8, 2017
by Sarah Elles Boggs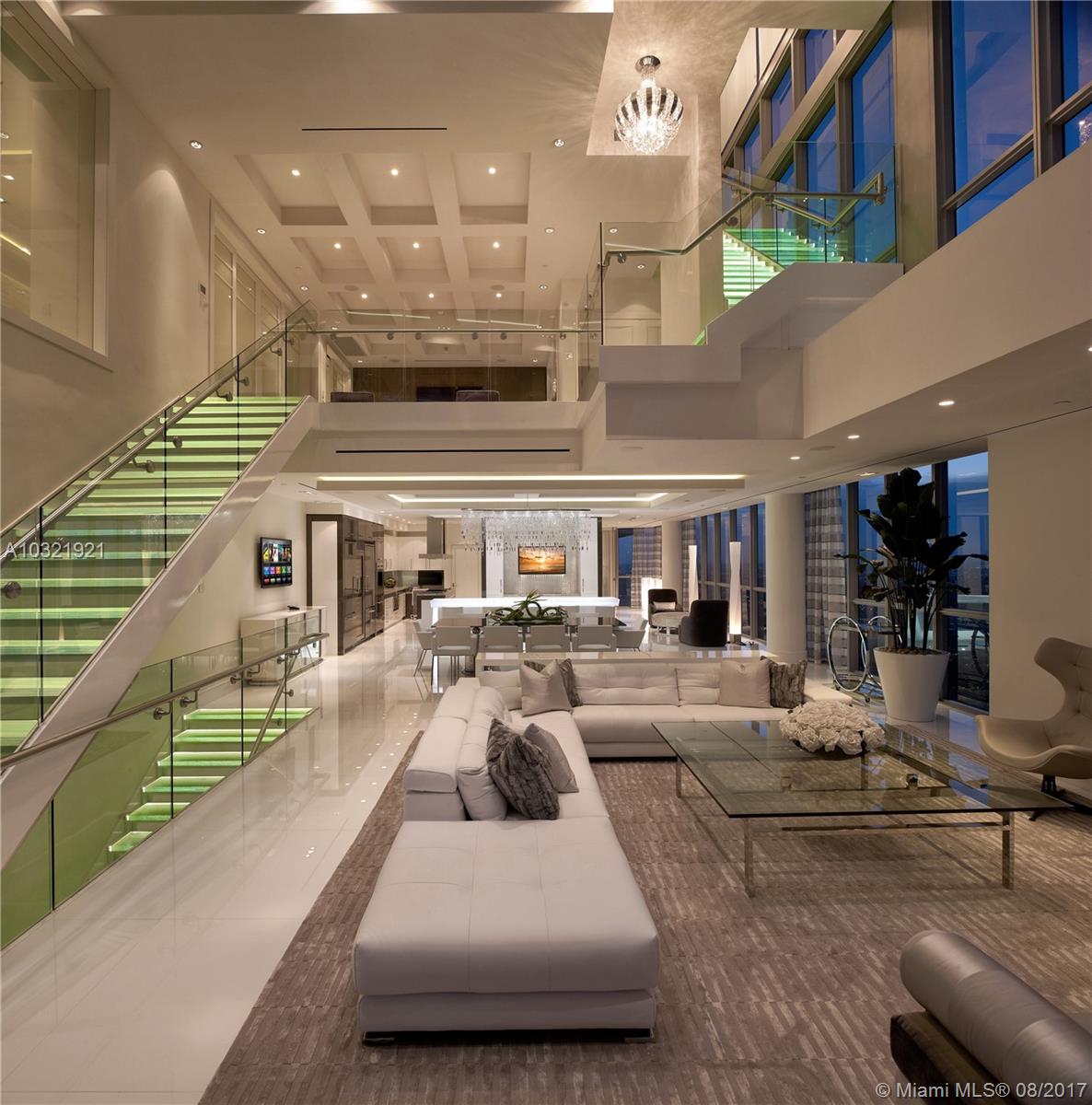 If you're interested in trophy properties that are high in the sky, prepare yourself. The dramatic upper penthouse at Marquis Residences came back to the market yesterday with a $5 million price cut and every inch is awe-worthy.
Spanning over 8,000 square feet through the 64th-67th floors, the custom-designed property boasts 4 bedrooms, 4 full baths and 3 half baths. As you exit the private elevator, you are greeted by a waterfall in the foyer. Once inside, illuminated stairs flow through the four levels of splendor, up to the 67th floor private rooftop pool.
Only three other available Downtown Miami area condos dare to approach the level of grandeur seen in this Marquis penthouse. Just two buildings south of Marquis, Zaha Hadid's One Thousand Museum has listed a 10,000 square foot residence for $20.7 million that is currently under construction and should be delivered in 2019. Down in Brickell, three combined penthouse units covering 8,800 square feet at the Four Seasons Residences are listed for $25 million and just next door is Carlos Ott's Echo Brickell. It isn't currently marketed on the MLS, but the nearly completed development will feature a duplex penthouse custom designed by Carlos Ott himself is seeking $42 million and is expected to be delivered by early next year.
Marquis PH6401 was purchased in 2010 by an American businessman for $4.2 million. The owner worked his way up from the ground level at his father's defense logistics company that he had started with just 3 people over 30 years ago. After taking over the CEO seat in 2003, he continued to grow the company until it was ultimately sold to Honeywell for $230 million, according to a profile in the Alexandria Times. Judging from the listing photos below, it seems he has just as much design sense as he has business sense, because this place is truly amazing.
What do you think?