Where Do Tennis Stars Live In Miami?
April 1, 2017
by Sarah Elles Boggs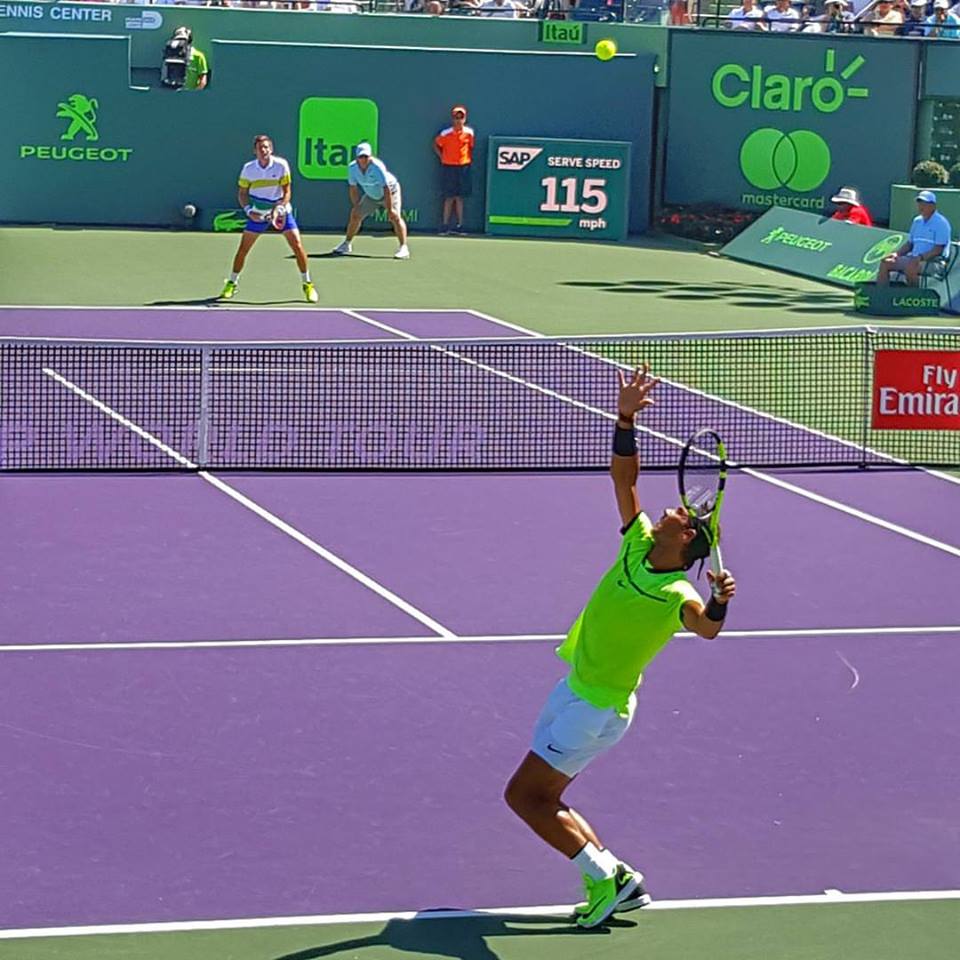 Here we are at the Finals Weekend of the 2017 Miami Open! This week we have highlighted the new developments and existing buildings that offer amenities for tennis fans, but where do the tennis pros themselves choose to live? You would be surprised to know how many tennis stars have condos in Miami!
We have covered Andy Murray's attempts to sell his 45th floor apartment at Jade Residences at Brickell Bay. To be honest, I'm not sure what's going on with this apartment. The price volleys up and down on a monthly basis, but nobody buys. It all started in November of 2015 when he listed the property for sale at just under $3 million. Someone placed a contract on the property, but it fell apart and the property went back to market for $2.7 million in October of 2016. That's when the seesaw started. In November of 2016, the price went down to $2.59 million, then back to $2.69 million a few days later. In January of 2017, there was another reduction to $2.64 million, then down to $2.5 million in February. Two weeks later, the price was raised to $2.65 million and is still at that point. It is an interesting marketing strategy to say the least. I feel like that if they would stop the pricing games and have the property re-photographed, it would sell. We have apartment 4107 on the market in the same building and have experienced a lot of traffic. We hope to sell it very soon, but I digress. 
Probably the largest concentration of tennis stars will be in Edgewater at The Paraiso District. The project is top of the line when it comes to tennis with five hard-courts, the same as those at the Miami Open Masters, Gram Slam, US Open and Australian Open. Hard-courts are preferred by avid players looking to practice their fast game. Spanish former No. 1 professional tennis player Arantxa Sanchez Vicario and No. 6 French player Gael Monfils have already purchased their homes at the project and it has also been a favorite of Venus Williams, who made a surprise appearance at the opening of the sales gallery back in 2014. 
Andre Agassi and Caroline Wozniacki have also chosen to live on Fisher Island for its club's expansive and globally ranked tennis facilities including a pro-shop and eighteen courts from grass to hard-courts to clay courts. Residents at Palazzo Del Sol, the latest luxury residential addition to the island, will have full access to the same club.