Photos Bonanza! Paraiso Bay Construction Update
May 19, 2017
by Sarah Elles Boggs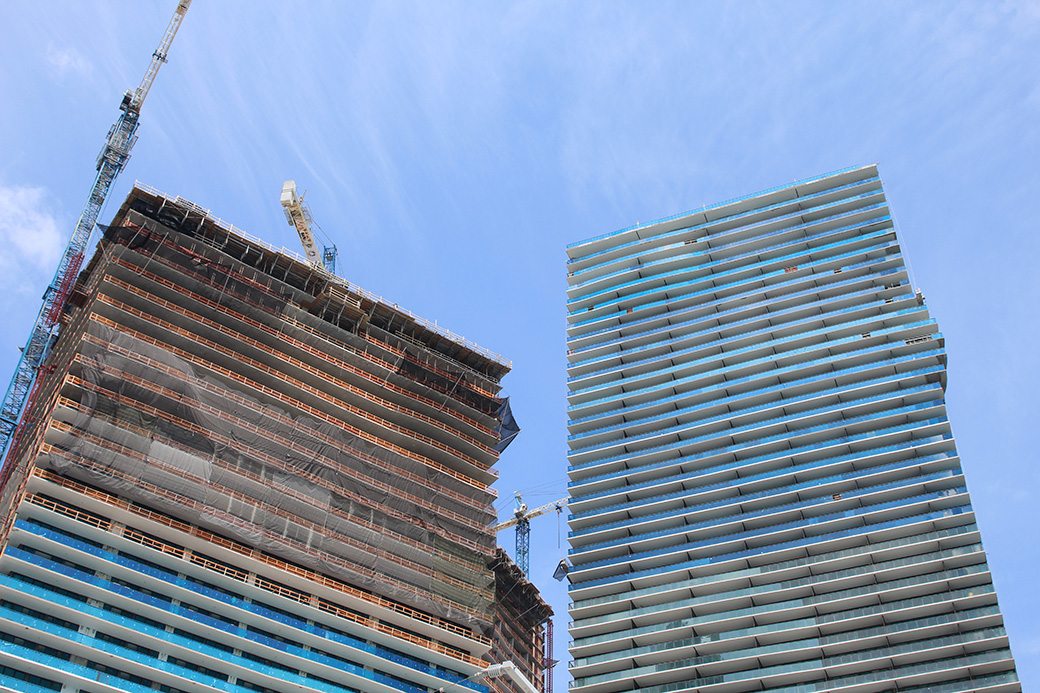 The first closings at Paraiso are scheduled to begin this summer, so how is construction coming along? Let's check…
Paraiso Bay – This will be the first tower to open and closings are scheduled in July. It is currently sold out and on the home-stretch to completion.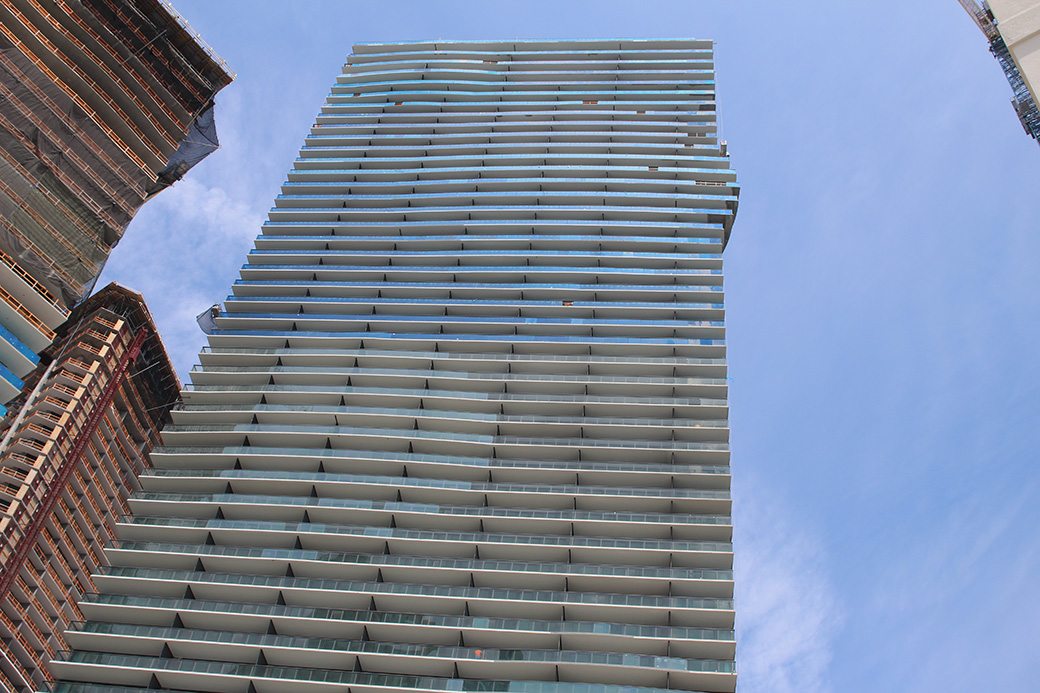 Paraiso Bay Homes – Around the time that Paraiso Bay opens, the 8 Paraiso Bay Homes will also be complete. They are located in front of Paraiso Bay and Gran Paraiso, underneath the pool deck. There are still a few available. There is a 3 bedroom plus a study that is $1,910,900 and a couple of 4 bedrooms that also have a study. Those are $2,190,900 and $2,400,900.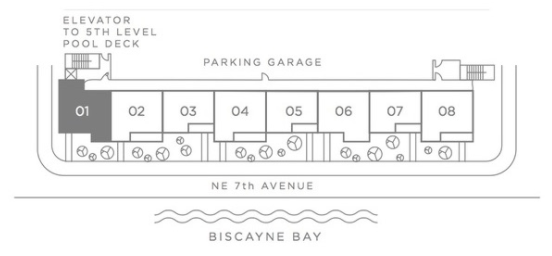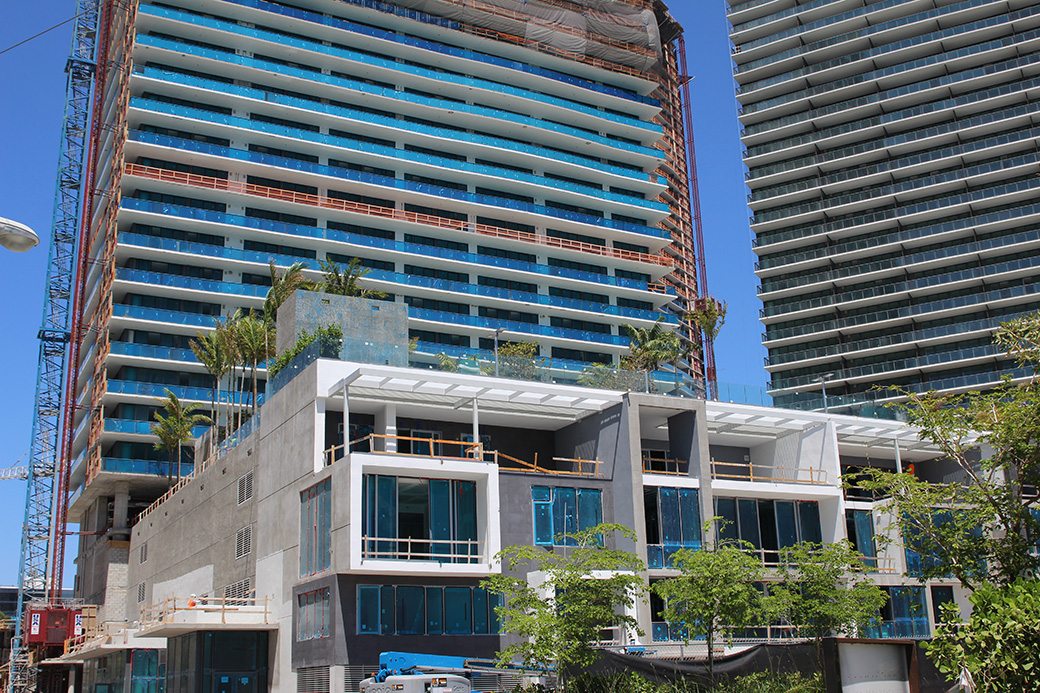 Gran Paraiso – Paraiso Bay's sister tower has reached the 38th floor of vertical construction. The railings and glazing are also inching their way up. We expect to see completion next spring and there are still units that are 2 bedroom up to 4 bedroom layouts starting at $968,000.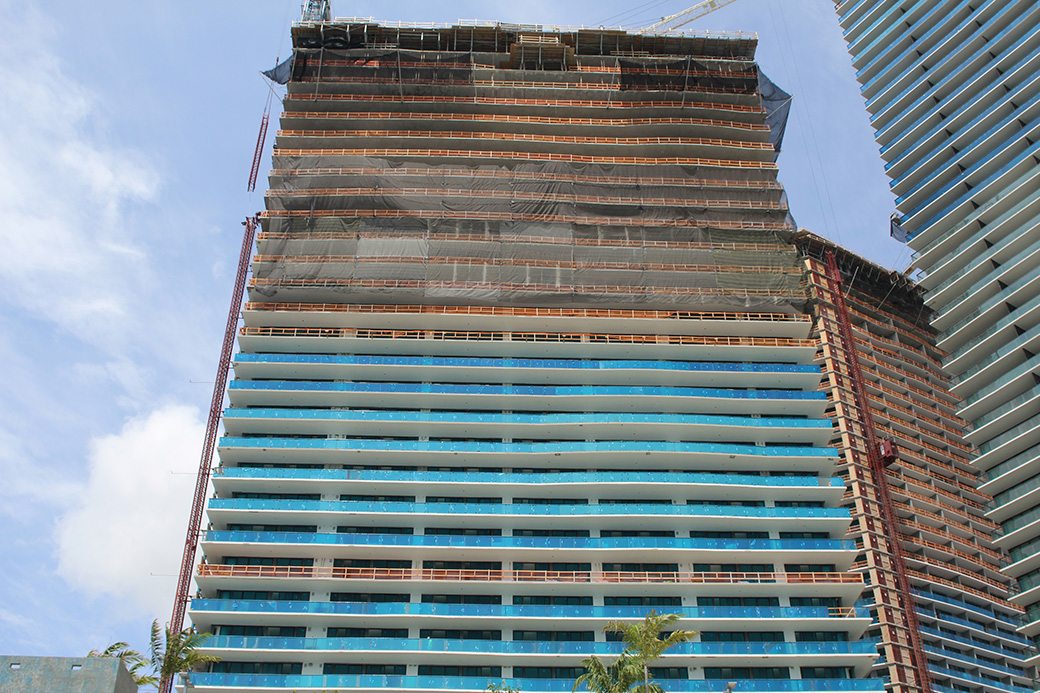 Paraiso Bayviews – The most affordable tower in the complex topped off last month and the rooftop pool deck is currently being constructed. We're hoping to see this tower delivered at the end of 2017 and the close-out inventory starts at $420,000.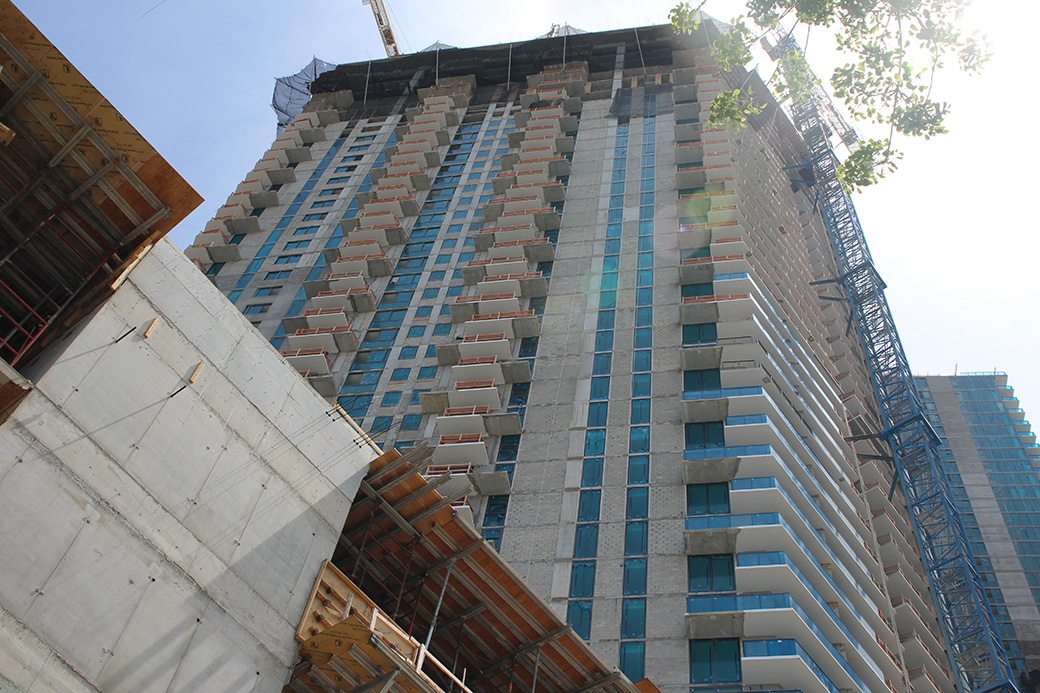 One Paraiso – Standing up front on the edge of the bay, One Paraiso has reached the 53rd level of vertical construction. We are also expecting to see this one completed later this year and there are two penthouses remaining, starting at $2.8 million.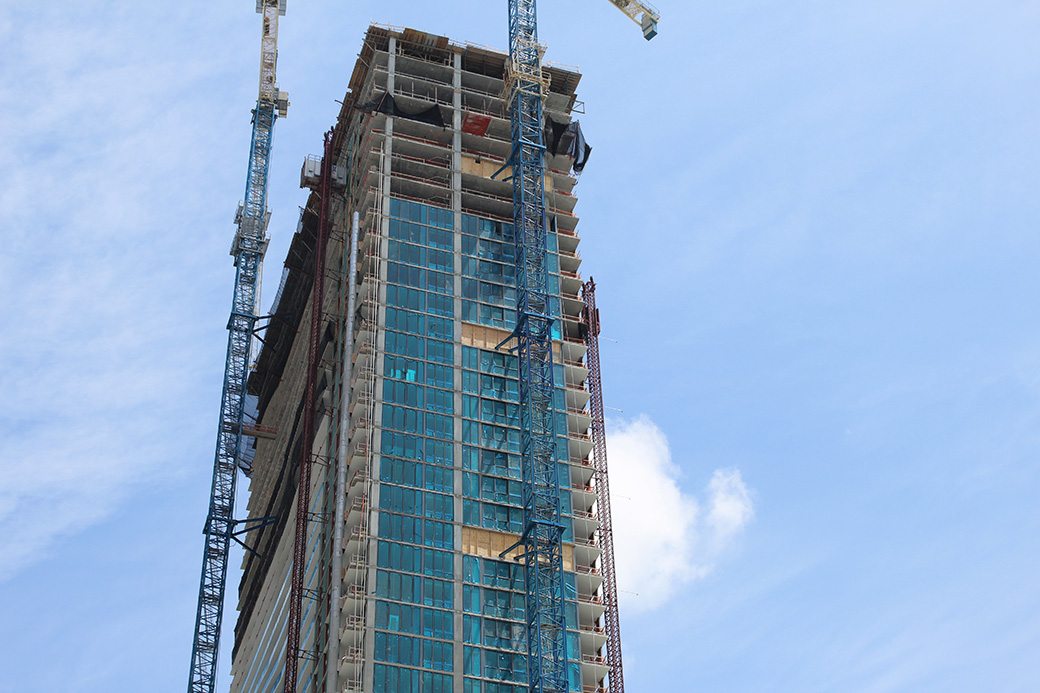 The Paraiso Beach Club is also coming along nicely. It should be ready to open in time for the first residents to move-in this summer.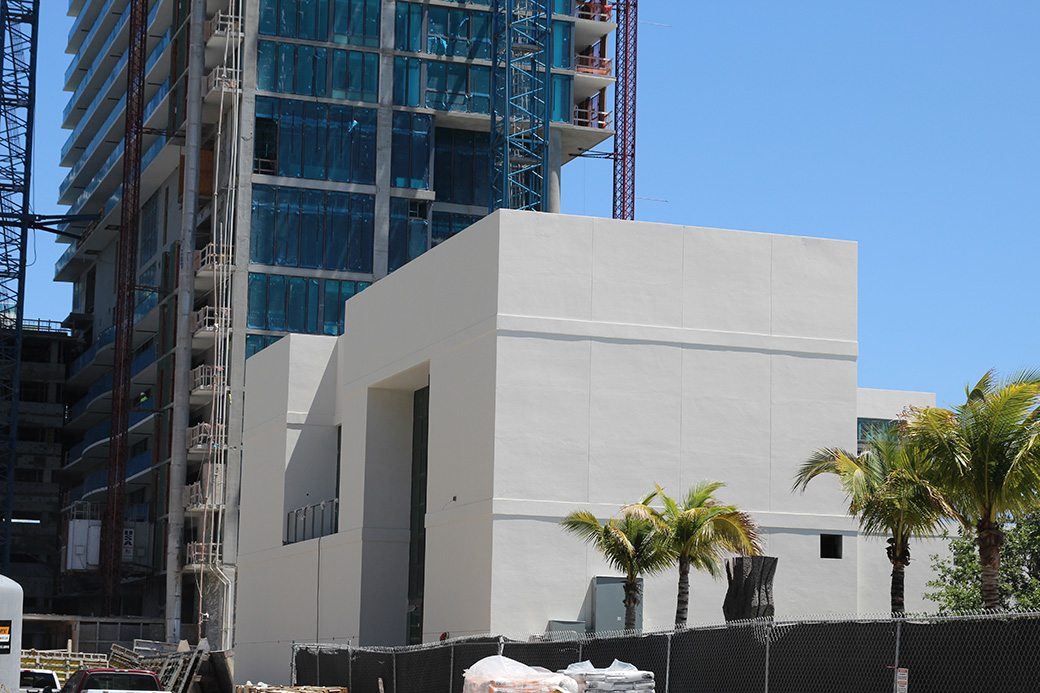 Here are some additional shots of the complex, for those who love a photo bonanza!