VIDEO: Paraiso Bayviews Construction Tour
April 26, 2017
by Sarah Elles Boggs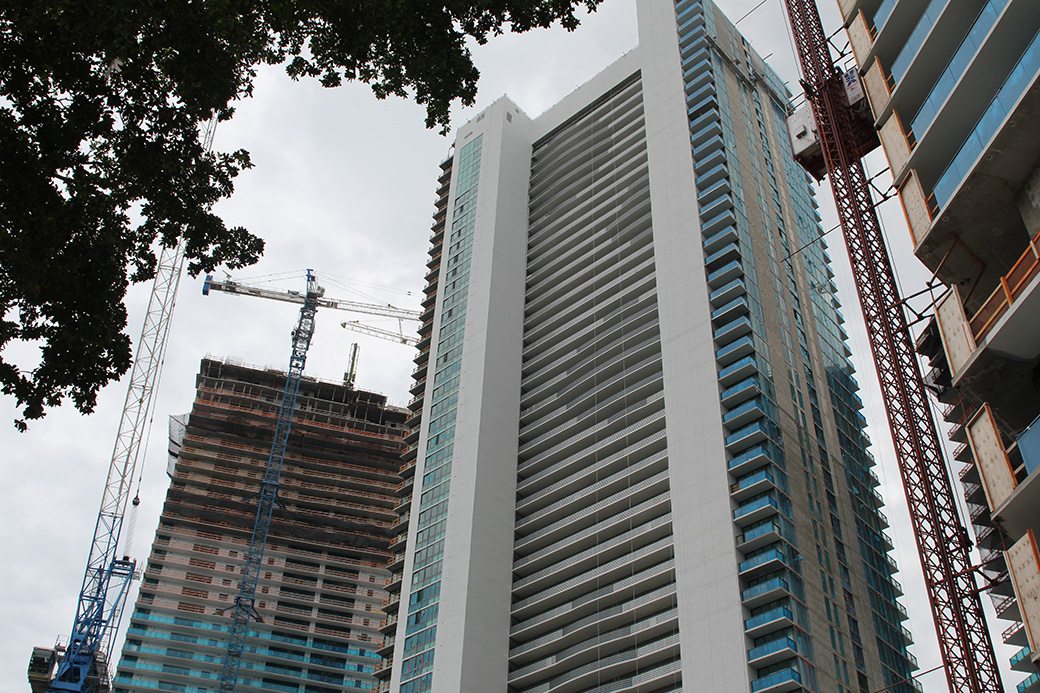 Today we were treated to a preview of the Paraiso district including a hard-hat tour of Paraiso Bayviews. I have to admit, while I'm excited to see the Paraiso district come to life, I've always been a bit skeptical about Bayviews because of its location to the west of the other towers. Would it actually have bay views? It does!

Inside the building, it is still too much of a construction site to be able to visualize the units and how the layouts will be. Hopefully we will be able to preview some finished options when the building is a little closer to being finished. It is scheduled to open later this year, so there's time.

The views that we saw were from the 38th floor out of 43 total floors. There are still a few options for purchase, including a 40th floor 2/2 with 1,068 square feet and a west view, overlooking the tennis courts and sunset for just under $650,000. There are also six penthouses left, priced between $641,000 up to $1.6 milion.

After the residential tower, we also had a look at the Paraiso Beach Club, which is reserved for the residents only. The public will be welcomed in Michael Schwartz's bayfront restaurant, but the upstairs club is residents only.

What do you think of the views?