One Miami Is The Next Building To Get A New Pool
March 24, 2017
by Sarah Elles Boggs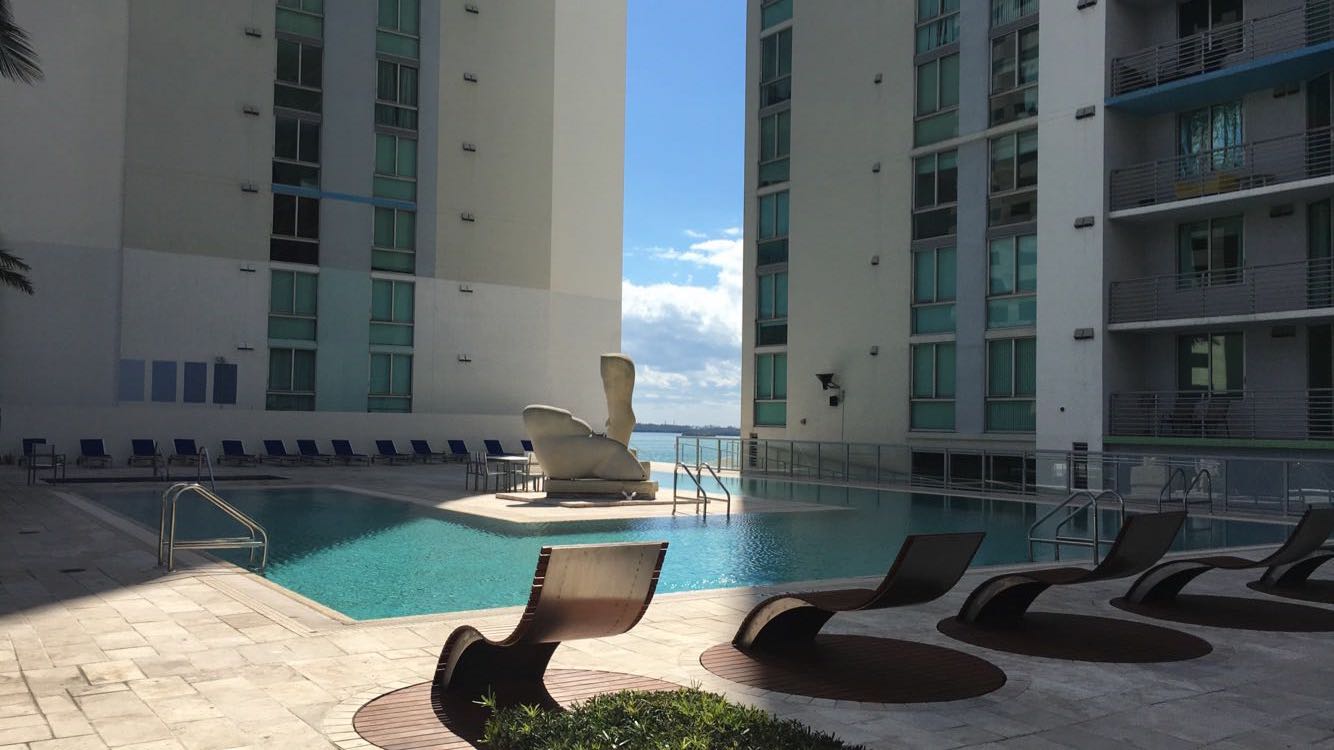 Tis the season for pool repair! One Miami has followed suit with IconBrickell, Infinity at Brickell, Villa Regina and EPIC Residences and has announced a pool makeover (Infinity's renovation is already complete). Luckily, the One Miami repair will not take as long as the IconBrickell renovation. The work started this Monday, March 20, and is slated to last three months, opening just in time for Summer, according to a notice from the condominium association.
During the construction, all three pools will be closed and work will go on from 9am-4:30pm. Residences will still have access to the viewing deck as well and the association also made a walkway in between the One Miami East Tower and One Miami West Tower to make for easy access to the InterContinental elevator. The work is in conjunction with the face lift that One Miami began late last year. It is not immediately known whether additional upgrades will be made to the gym or other common areas.
Despite being 12 years old (older than many of the alternative choices), One Miami has fared very well in recent months. There are currently 53 available units, 4 units are in contract and waiting to close, and 2017 has brought 5 closings with an average sale price of $370/square foot.