One Miami Is Getting a Face Lift
October 24, 2016
by Sarah Elles Boggs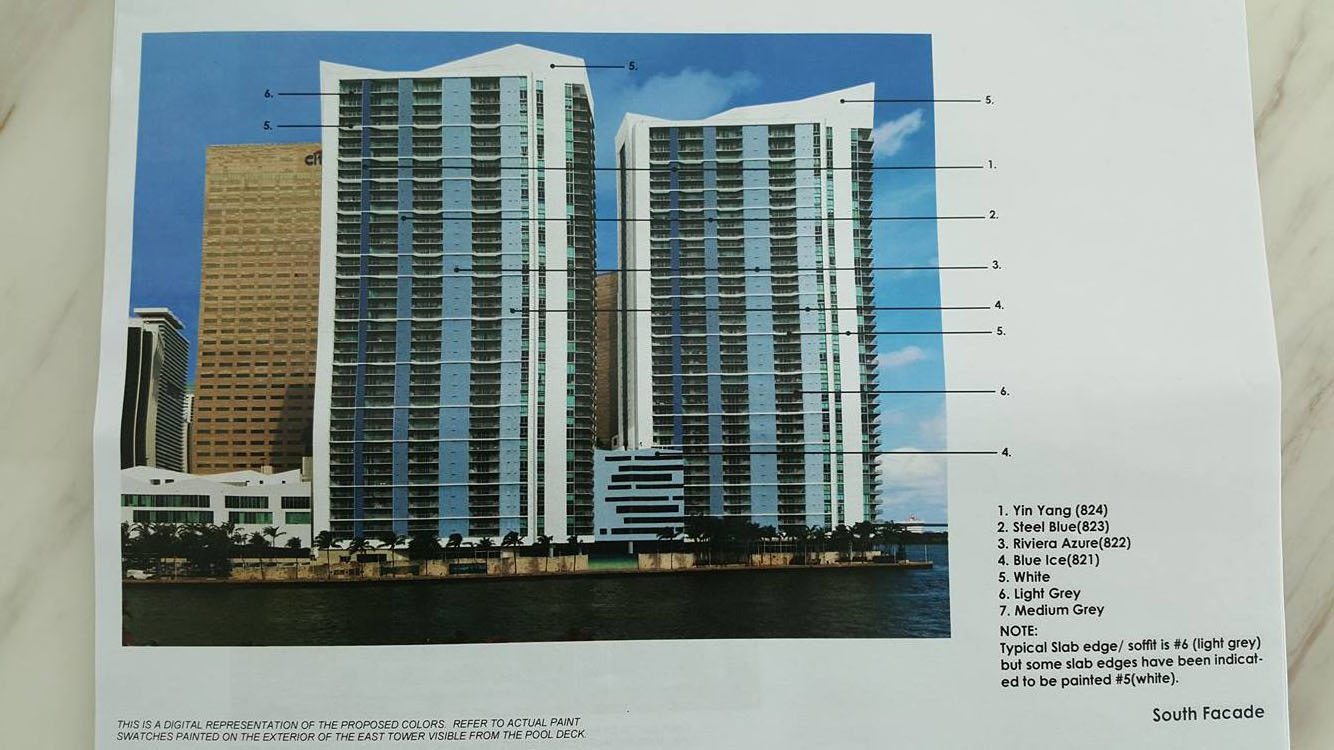 After 10 years at the point of the Biscayne Bay and Miami River, One Miami is starting to show its age. In a letter to the owners of the two towers, the condominium association announced a planned repainting as well as a complete exterior renovation.
"It has been more than a decade since the first residents of One Miami moved in. It has also been that long since our buildings have been painted – and it shows. Towards that end, your Boards of Directors feel that it is time not only for a fresh paint job, but also for an update to enhance the look of our buildings at the same time."
The letter goes on to say that the Board of Directors has spent months reviewing renderings from different companies before ultimately returning to Arquitectonica, the architecture firm that designed the building in the first place. Since the renovation is planned, no special assessment is going to be required. They are requesting all of the owners to vote on the proposed change. If the owners do not approve the upgrade with their votes, the building will be repainted as it s now.
What do you think of the proposal? Do you like the new design, or do you think they should leave it as it is? See below for the proposed renderings.