Short-Sale @ Neo Vertika in Brickell
May 26, 2007
by Lucas Lechuga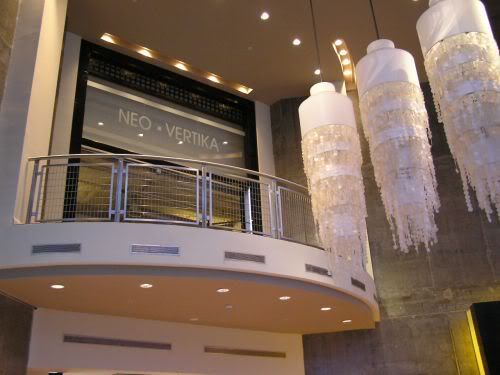 A short-sale at Neo Vertika just came 0nto my radar yesterday. It is a one bedroom flat with 638 square feet of living space. It has parquet wood floors and is currently tenant-occupied. This condo unit, located on the 10th floor, faces south and overlooks the swimming pool and amenity deck. At a list price of $260,000, it is currently the third best priced unit in the building, but still has room for a few more price reductions before it is snagged by an investor. The great thing about a short-sale is that you are dealing with a bank. Banks hate having bad loans on their books and risk having the property go to auction where they could lose a large portion of the outstanding loan. With foreclosures on the rise, banks have become more open to accepting significant discounts on properties so they can write off the bad debt and avoid foreclosure. It wouldn't surprise me if this one goes for around $200,000.
The maintenance on this condo unit is $322 per month. I'm trying to find out how much the current tenant is paying but units of this size tend to get anywhere from $1,250 to $1,450 per month in rent. I am going to try to see this condo in the next couple of days to take some pictures and a quick video so I can post it for everyone to see.
Neo Vertika was built in 2006 and has a fabulous lobby and amenities. There have been some construction issues that have tainted the building in the past 6 months but it is currently one of the best priced buildings in Brickell for sales and rentals. It is located along the Miami River and southwest 1st Court. Many of the condo units at Neo Vertika offer great views of Biscayne Bay and the Miami River. Neo Vertika is considered a loft building, with both flat-level and split-level floor plans which have 10-foot and 20-foot ceilings, respectively.
The video below will show you the common areas and amenities at Neo Vertika.