Developers Renting Their Inventory as a Last Resort
October 8, 2007
by Lucas Lechuga
On Friday, the Daily Business Review published an article entitled, "Condominiums: Holding Pattern". The article points out that several developers of recently completed condo developments have opted to rent their unsold or defaulted inventory to remain afloat.
The question that resounds throughout the article is whether or not this approach makes economic sense for these developers. Their hope is that the rental income earned will buy them time until the market rebounds.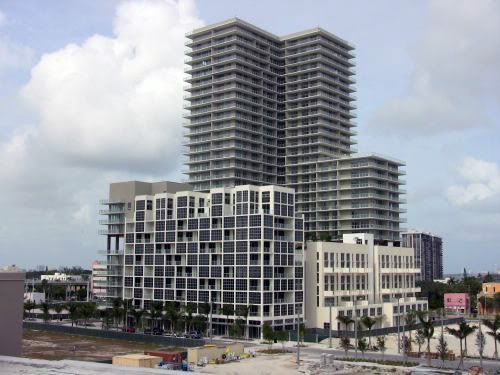 The Midtown Miami development lies at the forefront of the article. Midtown 2 has had considerable problems with closings since they began in May of this year. As stated in the article, I have found only 179 closings for their 338 total units. The class-action lawsuit against the developer by contract holders certainly hasn't helped matters. However, the root of the problem lies in the fact that the preconstruction prices offered by the developer were much too high for that neighborhood. Units were sold with a promise that the neighborhood would somehow be transformed within three short years. The reality is that the neighborhood is still at least another 3-5 years away from delivering on that promise. Initial prices at Midtown 2, and Midtown 4 for that matter, were higher than more desirable Brickell condo developments such as Plaza on Brickell, 500 Brickell and Axis.
Sandra de la Torre, a sales agent at Midtown Miami, stated in the article that 20 developer units were available for rent and 20-25 were available for sale. I highly doubt that this is the only inventory that the developer has in his possession, given that only 179 closings at Midtown 2 appear in public records. It is much more likely that at least 30 percent of the building will eventually be available for lease through the developer. I haven't heard anything lately regarding the class-action lawsuit, so maybe it is still pending and a large portion of the unaccounted units can be tied to that.
Rental prices will need to be quite attractive at 2 Midtown in order for potential tenants to be enticed into signing a lease there. Many more options will become available for renters in the upcoming months in more desirable neighborhoods at attractive prices. In the Miami Arts District, The 1800 Club, in my opinion, will drive rental prices down throughout the neighborhood once closings begin and investors eventually opt to lease their units. The prices at The 1800 Club were quite attractive when sales were initially launched. This is one condo building where it might make economic sense for the developer to rent its remaining inventory. The neighborhood immediately surrounding The 1800 Club has a greater chance of rebounding within the next couple of years than that surrounding Midtown Miami. Vulture capital funds should keep a close eye on The 1800 Club because it could become the ideal development to invest in future months if prices dip below initial preconstruction prices.
Plaza on Brickell and Axis are two condo developments in Brickell that will drive down rental prices throughout the neighborhood once they are completed. Both were attractively priced and will ultimately provide Brickell renters with highly competitive rental prices. Both developments were backed by a high percentage of investors who will also likely lease their units to wait for the next upturn in the condo market.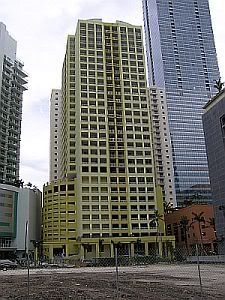 The Sail on Brickell was also mentioned in the article as being another development that has sought to rent its remaining inventory. I was not aware that Renzi Development had failed to close on it 152 total units until I read this story. I wasn't surprised, however, given that it is a second-tier condo development in Brickell that has been riddled by mortgage fraud. As a result, the Sail on Brickell will no longer be included in the Brickell Condo Index. It will eventually be replaced by Latitude on the River once it has closed on all of its units.
As for Midtown 2, I think they'll be lucky to get rental rates of $1.75 per square foot. The "rent and wait" option doesn't make economic sense for this development, in my opinion. The developers of the Sail on Brickell, which doesn't reside on Brickell Avenue, will also have difficulties in making their rental numbers work. I think one bedrooms there will eventually rent for around $1,250 per month.