Filling Station Lofts Cancels Sales
December 9, 2016
by Sarah Elles Boggs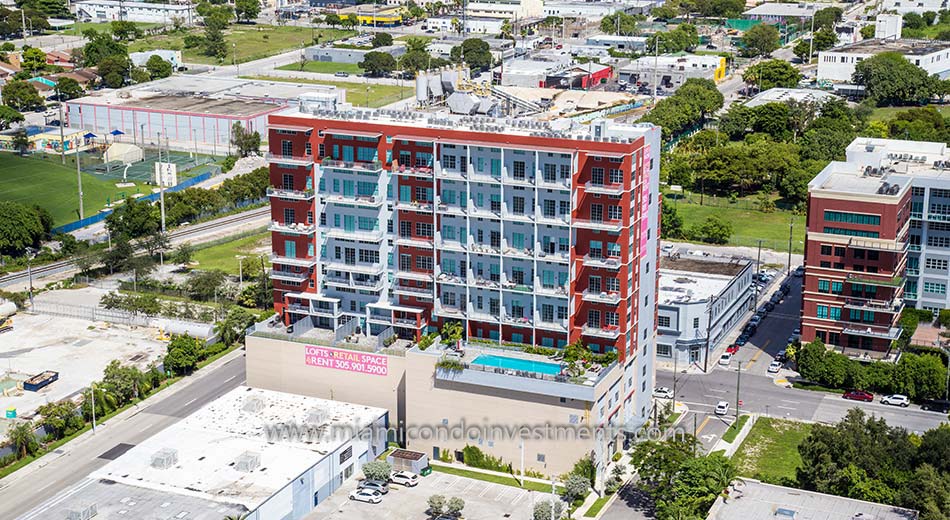 After only 6 months of marketing, The Filling Station has cancelled the sales of their loft units and will instead operate as a rental building.
With its true industrial-style lofts, Filling Station is a unique building to the area. There is only one true alternative for those who are interested in owning an industrial loft in the Art & Entertainment District, the Filling Station's sister building, Parc Lofts. Other loft buildings offer what I call Miami-style lofts. Those have the open living area and duplex-style bedroom area, but are more finished. They do not have exposed ducts, or concrete walls and floors. Instead, they typically have white porcelain tile floors and contemporary finishes.
Parc Loft was built in 2005 and opened as a success, which spurred the beginning of Filling Station. Unfortunately, the market changed in the midst of Filling Station's construction and the original developer went bankrupt, leaving the building in a shell from 2008-2014 when it was completed by a different developer and opened as a successful rental building with a waiting list for availability. This summer, the developer decided to try his hand at the sales market again, offering the units first to existing tenants of the building and then to the open market. They applied for Fannie Mae approval but it seems were just too late to the party. As for now, the building is more successful as a rental than as a condo.
For those who would like to live at Filling Station, have no fear. The building does have select inventory available now. Contact us in order to set up a tour and get the most updated pricing.