Filling Stations Lofts to Open Q1 2014
December 28, 2013
by Lucas Lechuga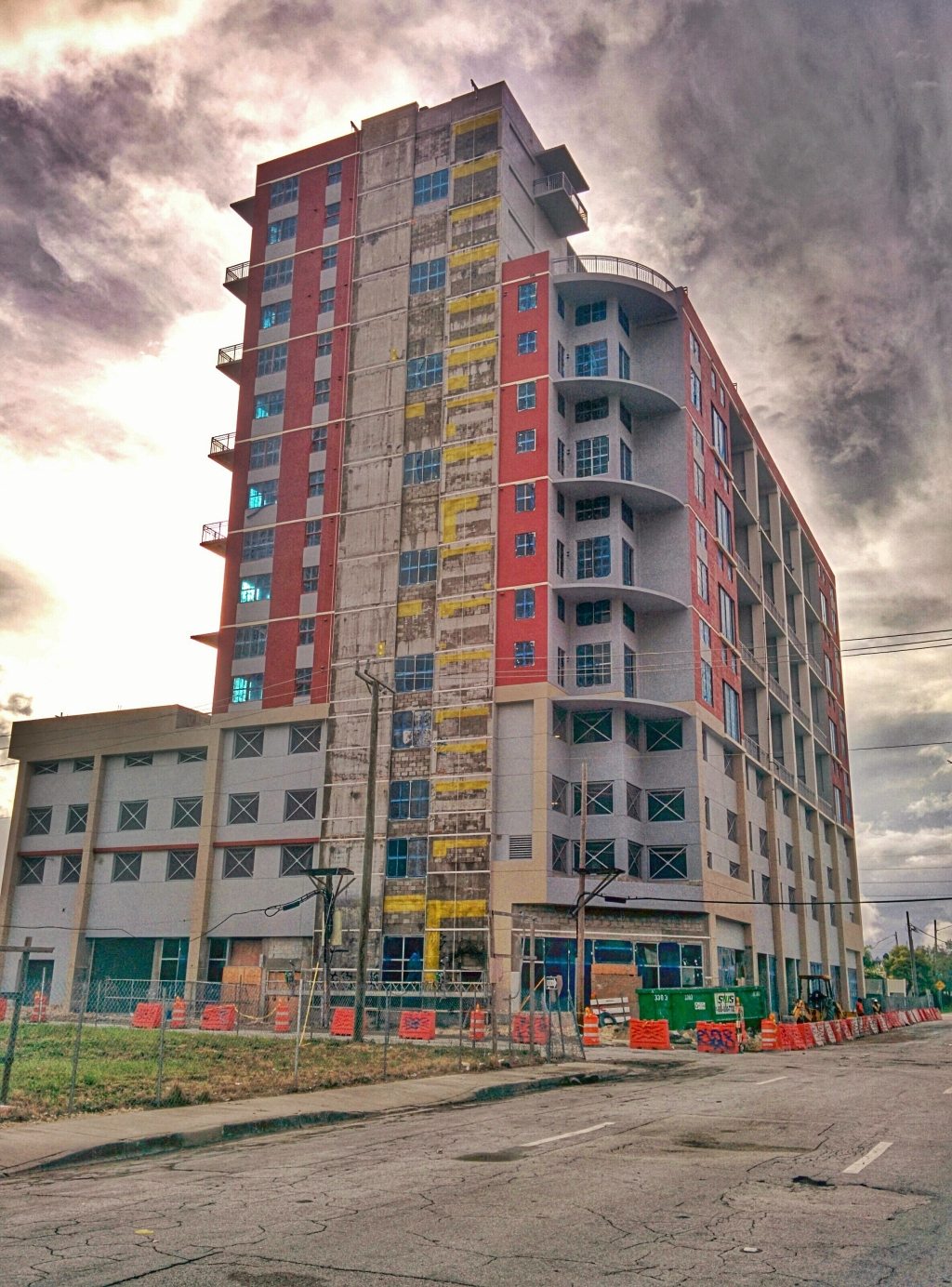 The opening of Filling Station Lofts is right around the corner.  I was told earlier today that the building is expected to open as early as February, but a March opening is more likely.  Filling Station Lofts, located catty-corner from Parc Lofts at 1650 North Miami Avenue, was originally developed by The Intrepid Real Estate Company and designed by Bermello, Ajamil & Partners.  After the successful sell-out of Parc Lofts, Intrepid hoped to ride the wave with its follow-up launch of Filling Station Lofts.  Unit prices ranged from $300,000 to $2.7M.  Development began in 2006 but construction was later stalled as a result of the global financial crisis.  Intrepid eventually lost the site and partially completed building to foreclosure in January 2012.  A little over a year later, in February 2013, the site and partially completed building were acquired by an investment company by the name of NR Investments.  Since that time, with $15.5M in financing under their belt, NR Investments has been busy completing the once stalled project.
Under new ownership, however, plans for Filling Station Lofts have changed.  Units will no longer be sold individually.  Instead, the owners will lease the units and maintain the building as an all-rental development.  I expect there to be great interest from prospective tenants to rent at Filling Station Lofts due to the uniqueness of the property.  Besides Parc Lofts and Wynwood Lofts, you will not find another true industrial loft development in Miami.  The fact that not one single unit is available for rent at Parc Lofts or Wynwood Lofts should serve as evidence that there is pent up demand for this type of product.  As mentioned in a previous blog post, there is currently a waiting list to rent at Parc Lofts.
Filling Station Lofts will be comprised of 81 industrial lofts each with 18-foot ceilings.  No word yet on what rental prices will be but expect them to be released sometime in January.