Checking in on Melo Group's Aria on the Bay
September 8, 2016
by Sarah Elles Boggs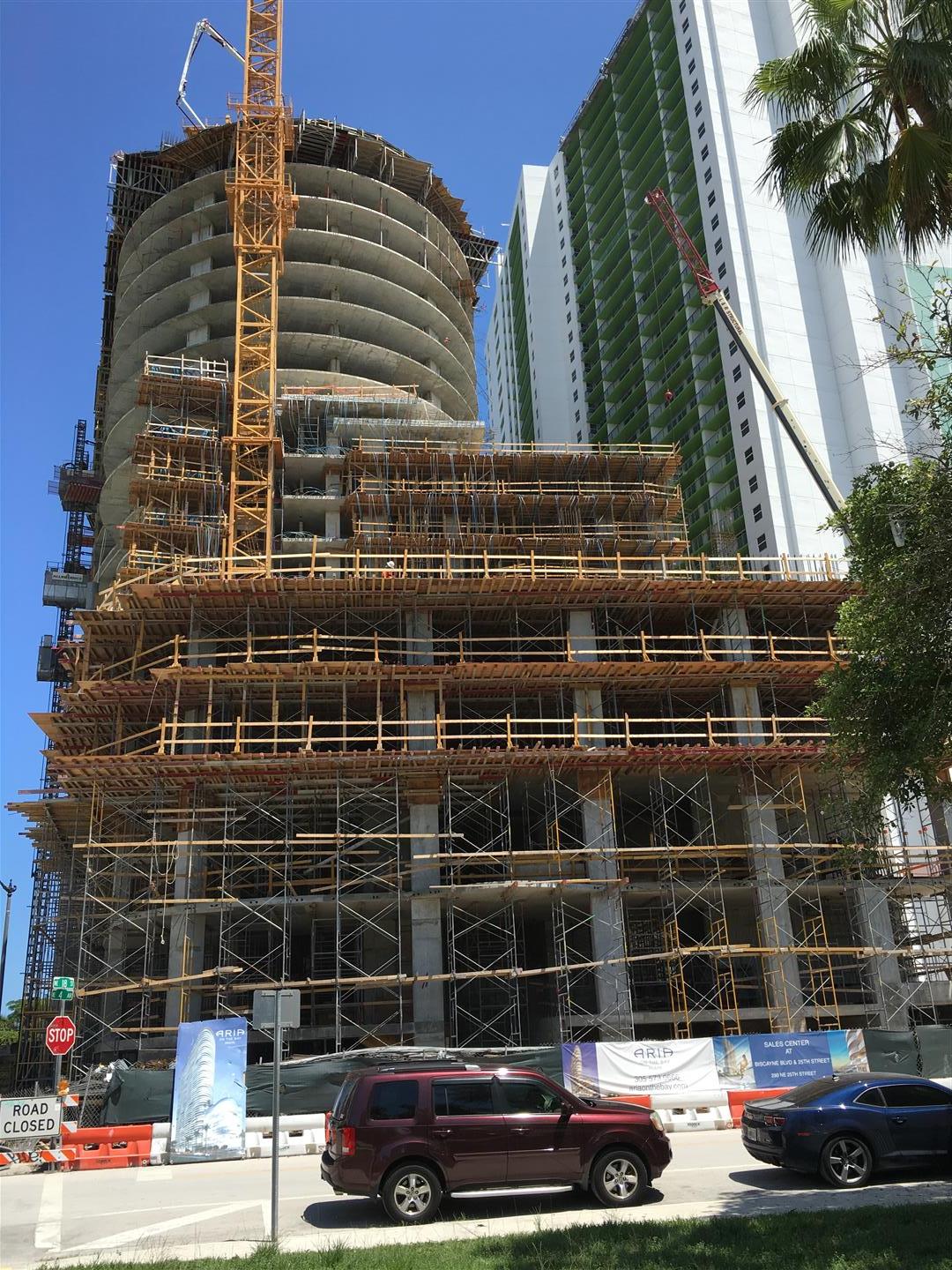 Things are really coming along for Melo Group's Aria on the Bay, according to construction photos shared by The Next Miami this afternoon. The tower went vertical in December of 2015 and is scheduled for completion in late 2017.
According to our sales representative for the project, they are currently 70% sold with opportunities remaining for around $400,000-$1,800,000.
Melo Group has previously developed Bay House condos, 23 Biscayne Bay, 1800 Biscayne Plaza, as well as a host of residential rental buildings in the Edgewater area and Arts and Entertainment District. Aria is slated to be the most luxurious of their portfolio.
The 53 story tower is really starting to take shape!