One Thousand Museum Releases First Photos Of Model Residence
November 22, 2017
by Lucas Lechuga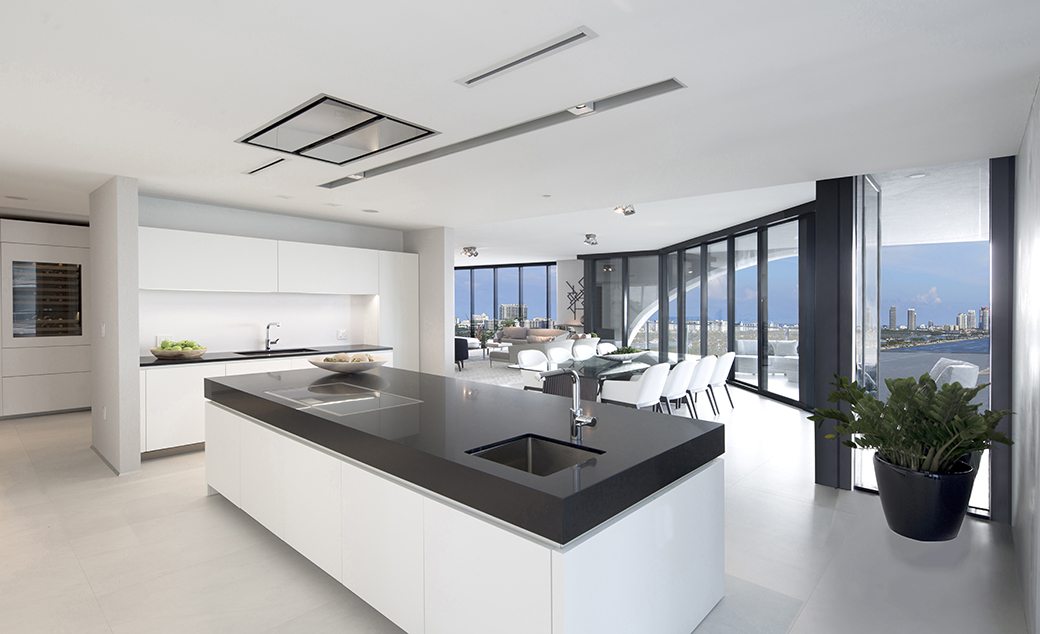 The preview residence at One Thousand Museum by Zaha Hadid Architects is complete! Rather than just building a sample kitchen and bathroom in the sales center (which they did as well), the developers fully finished and furnished an actual residence for buyers to tour. The building is still very much still under construction, it is set to top off later in the year, but the model residence feels like home.

We had the opportunity to tour the residence last month, although the furniture had not been delivered yet. Miami-based Brazilian furnishings brand, Artefacto, has now delivered and installed the furnishings and it looks MAGNIFICENT. They used Zaha's futuristic taste with their signature Brazlian contemporary style. The home also touts an impressive art collection curated by Sarah Jane Bruce (SJB Fine Art Services) and Flavia Masetto (Flavia Masetto Fine Arts), according to the developer's press release.

The 4,635 square feet half-floor residence is elegant and timeless using warm tones and clean lines to complement the building's curvaceous architecture. The epitome of luxury, the four bedrooms and five-and-a-half bathrooms are wrapped in floor-to-ceiling windows overlooking the bay and Museum Park, allowing for ample natural light throughout the day.

Sadly, the actual residence was purchased for $6.8 million, but there are similar layouts still available. Duplex town homes start from $12 million, half floor residences similar to the model range from $5.5 million to $7.5 million, full-floor residences from $18 million and the penthouse, which has its own helipad for $49 million.

Closings are expected to begin in late 2018.