The Estates At Acqualina Prepares To Begin Construction
June 9, 2017
by Sarah Elles Boggs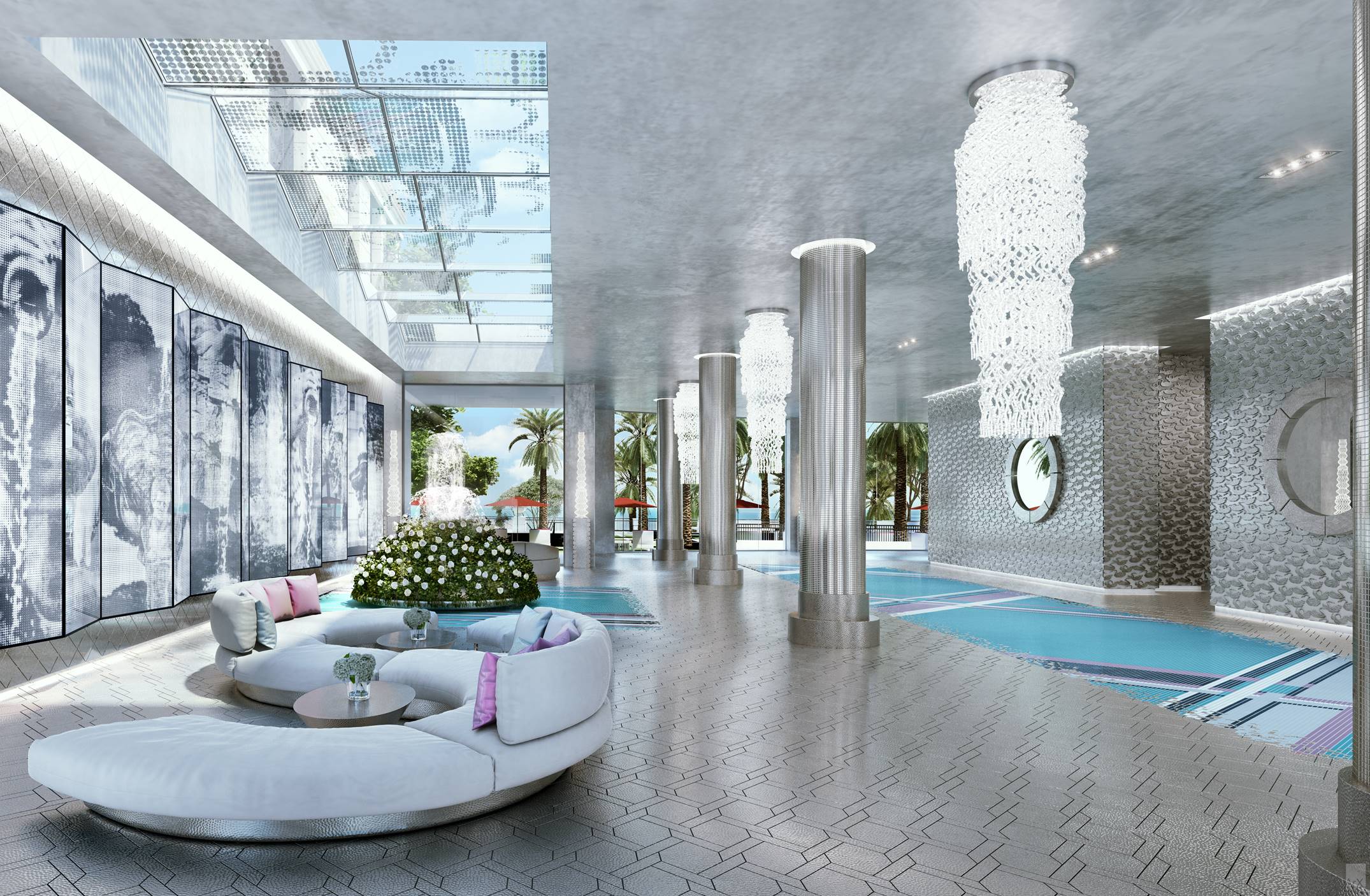 Using the same strategy that they used to acquire the land for Sunny Isles' Mansions at Acqualina, developer Jules Trump (no relation to Donald) has initiated the auction process on the development site for The Estates at Acqualina, according to an update from their sales office.
On June 1, the process was initiated to acquire the final parcel of the development site, which is already 96% owned. The process should be complete by the end of the summer, making way for demolition of existing structures and construction commencement late in 2017.
The Estates at Acqualina is the latest of the ultra-luxury Acqualina projects including The Mansions at Acqualina and their debut property, Acqualina in Sunny Isles. The Estates at Acqualina will boast an elegant lobby designed by Karl Lagerfeld and a four story amenity plaza dubbed "Circus Maximus". The amenities will include everything imaginable including a restaurant, cinema, bowling alley, golf and racing simulators and even an ice skating rink… in Miami. Beachgoers will enjoy a 500 linear foot private beach with cabanas and service from the onsite restaurant.
The 154 residences in the South Tower range in size from 2,910 to 6,500 square feet and are priced between $4 million – $39 million. The South Tower is set for completion in 2020, with the North Tower commencing at a later date. Check out this video that details all of the amenities. They really spare nothing.