Jeremy Shockey Sells South Beach Penthouse for $2.4M
January 9, 2018
by Lucas Lechuga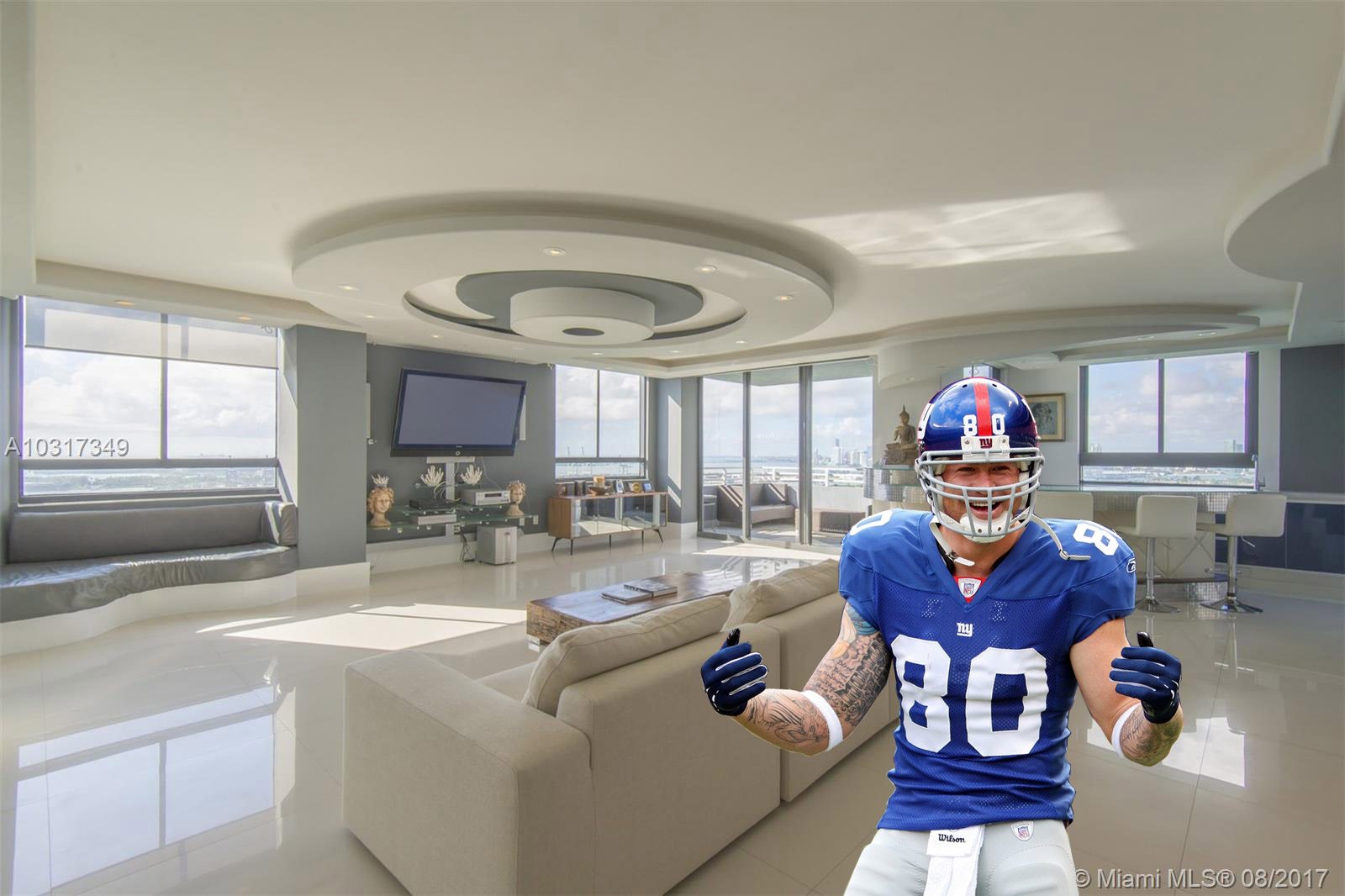 It looks like Jeremy Shockey has started 2018 on the right foot. According to property records, the former Miami Hurricane legend and two-time Super Bowl champ closed on his South Beach condo on January 2nd. The three-bedroom, three-bath penthouse at The Waverly at South Beach fetched $2.4M. It sold to Claudio Benedetti, the notable developer of Miami Beach's Artecity Park.

Shockey purchased the 2,600-square foot property in July 2005 for $1.45M. After enjoying the bachelor pad for 10-some years, he listed it for sale in December 2015 for $3M. No buyer surfaced, so the penthouse was instead rented. In July 2017, the unit was relisted for sale once again but this time at the increased price of $3.25M.  Just a month later, however, the price was reduced to $2.85M and, three and a half months later, went into contract with Benedetti.

After two years on the market, Shockey's South Beach penthouse has finally found a suitor. While he may have settled for 20% off his original asking price, he still came up "in the black," netting nearly $1M above his purchase price (although that doesn't take into account what he may have paid in upgrades).