Why Panorama Tower And Solitair Will Affect The Brickell Real Estate Market… And Why They Won't
August 28, 2017
by Sarah Elles Boggs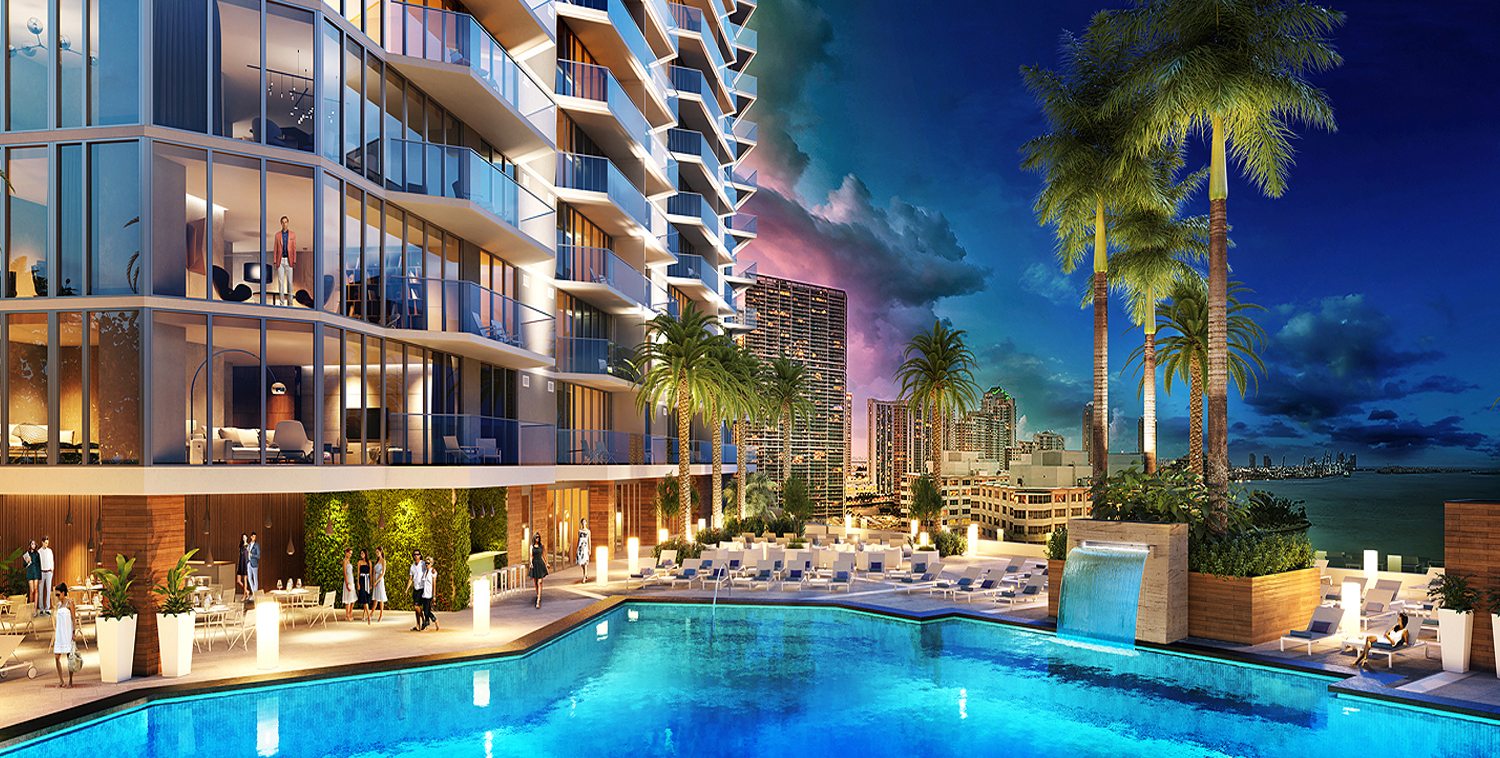 It is hard to ignore the fact that Panorama Tower and Solitair Brickell are going to throw a wrench into Brickell's typically lucrative condo market. Panorama Tower is adorned with a huge banner, boasting its status as the tallest tower in the South and Solitair unapologetically sprung out of nowhere, blocking the north-facing views of all of the unsuspecting buyers at Brickell Heights West. But these qualities actually have very little to do with the reason they will disrupt the rental market, at least for awhile.
Miami's Fascination With "New"
From a marketing perspective, Panorama Tower and Solitaire Brickell have the upper hand since they're the newest buildings in town… even if they are only a few weeks newer. The process happens quickly in Miami. We are already receiving significantly fewer information requests for buildings like SLS Brickell and The Bond, even though both buildings are effectively brand-new. In their place are people requesting information on 1010 Brickell, ECHO Brickell and SLS Lux… all of which are still preparing to be Brickell's new newest new building.
Supply vs Demand
It's the oldest rule in the investor's handbook… supply vs demand, and we are about to see it in action. Between Solitair Brickell and Panorama Tower, we are going to see over 1,200 new options come available for the same number of new tenants who move to the area each month. That's a flood.
Pair the flood of new inventory with Miami's fascination with new things and you'll start to see the writing on the wall.
Apartment Buildings Hate Vacancy
It is the #1 enemy of any rental investor… VACANCY. Ack! And could you imagine the pain of having an entire vacant building? To be clear, this is not the time to waltz into the rental buildings offering pennies on the dollar for a lease. The rental buildings price their inventory very carefully and offer attractive move-in incentives in lieu of lower rent.
Why This Is Not Horrible News For Rental Investors
Will there be an inventory glut? Yes. Will it pass? Yes.
The beauty of rental buildings is that they seek a rapid initial lease-up, so their investment is operating to the best of its ability. But once they achieve the sought-after initial lease-up, the buildings integrate into the normal neighborhood market, serving the procrastinating crowd (who needs to move in this week and doesn't mind paying a little extra on a monthly basis in exchange for lower move-in funds). The condo market goes back to normal.
It is my advice that condo owners whose units are coming available should choose a new tenant before these buildings open, else you will have several months of a dry spell. Next year will be more balanced though.