What Happens If A Buyer Cannot Close On Their Preconstruction Condo?
April 13, 2017
by Sarah Elles Boggs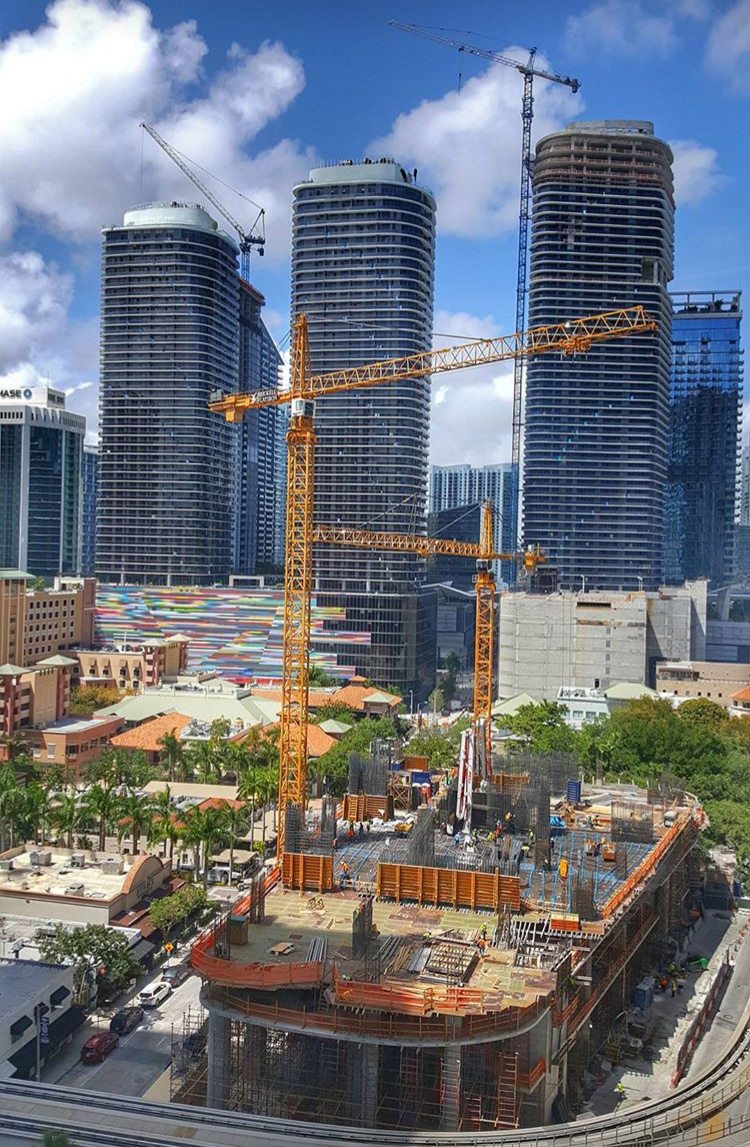 The spring and summer of 2017 are going to be an interesting time for Miami in a real estate sense. We are going to see a flurry of new condo developments opening, bringing thousands of new closings (and probably hundreds of new resale and rental listings).
Brickell Heights 01 and Brickell Heights 02 are set to open within the next month, 1010 Brickell will follow shortly thereafter (or maybe they will open before… the two projects are neck and neck). Up in Edgewater, Biscayne Beach is slated to open its doors any day now, followed by the first tower of the Paraiso District, Paraiso Bay. The four projects together total over 1,800 new condos that are set for completion this summer. The fall and winter will bring another flurry, but for now let's concentrate on the openings that are closer. These projects are all effectively sold-out. They are a wild success for the developers! But, what happens if one of the buyers is unable to come up with the remaining funds to close?
During the sales cycle of these four towers, the developers were requiring staggered deposit schedules that totaled a 50% down payment prior to closing and the remaining 50% due at closing. Remember that the majority of these condo sold in 2014-2015. A lot of things can happen in 3 years that can change the financial situation of the buyers. There could be an argument between partners in a condo, divorce, death, health issues. There could be political problems, currency exchange rate troubles, economic hardship. A dictator could be elected. We all know that these things are going on around the globe and they are all very sad. But what happens if one of these factors affects a buyer's ability to close? It isn't as dire as some may fear. The buyers do have choices.
They can walk from their deposit
Everyone knows this one. If you put a deposit down on a contract and don't complete the contract, you will lose your deposit. It is very straightforward, and it stings. These condos sold around $500-$600/square foot. If you figure Related Group's signature 2 bedroom layout that is almost always 1,200 square feet, give or take, the sale amount would be around $700,000. That's a $350,000 loss, and that is not ideal for anyone… but it's an option.
They can close with a mortgage
Although condo financing isn't easy in brand-new developments, there are banks that will finance preconstruction purchases at the time of closing. The challenge is that many of the buyers in these developments are foreign nationals, and those mortgages are more difficult. Some banks refuse to lend to buyers from countries that have political turmoil (looking at you, Venezuela). It's not a racist thing, the banks are worried about the political climate and their ability to recoup the mortgage. If you have questions about which banks can finance buyers from different countries, let us know. We have a resource that can help.
They can close with a private mortgage
If traditional financing just isn't a possibility, buyers could visit a private lender. These mortgages typically require very little documentation and are able to close very quickly because the lender is familiar with the local market, the project, and bases the approval on that. The downside of these mortgages is that they are extremely expensive. Expect to pay 3-4 points to the lender at closing as a fee plus astronomical interest rates. I've seen interest rates as high as 13-14%. If a buyer was attempting to close the signature 2 bedroom unit that we discussed previously, that would amount to $10,500 – $14,000 just as a closing fee. Then you could expect around $4,000 per month to go just toward interest. Again, not ideal but also better than losing $350,000 right out of the gate.
They could find someone to step in and close on their behalf
This is probably the most ideal situation for someone in a preconstruction condo bind. Developers typically frown upon contract flipping and there's no guarantee they would approve it, but developers in today's market are also not eager to hold inventory on a previously sold-out project. They want to take their money and go do something else until another build cycle opportunity presents itself.
We have already had several investors request opportunities to buy in the event that a preconstruction buyer cannot or will not close. If anyone is in a preconstruction condo bind, please contact us and hopefully we can work it out in a mutually beneficial way.