1000 Museum Drone Footage from Helipad (Video)
June 18, 2018
by Lucas Lechuga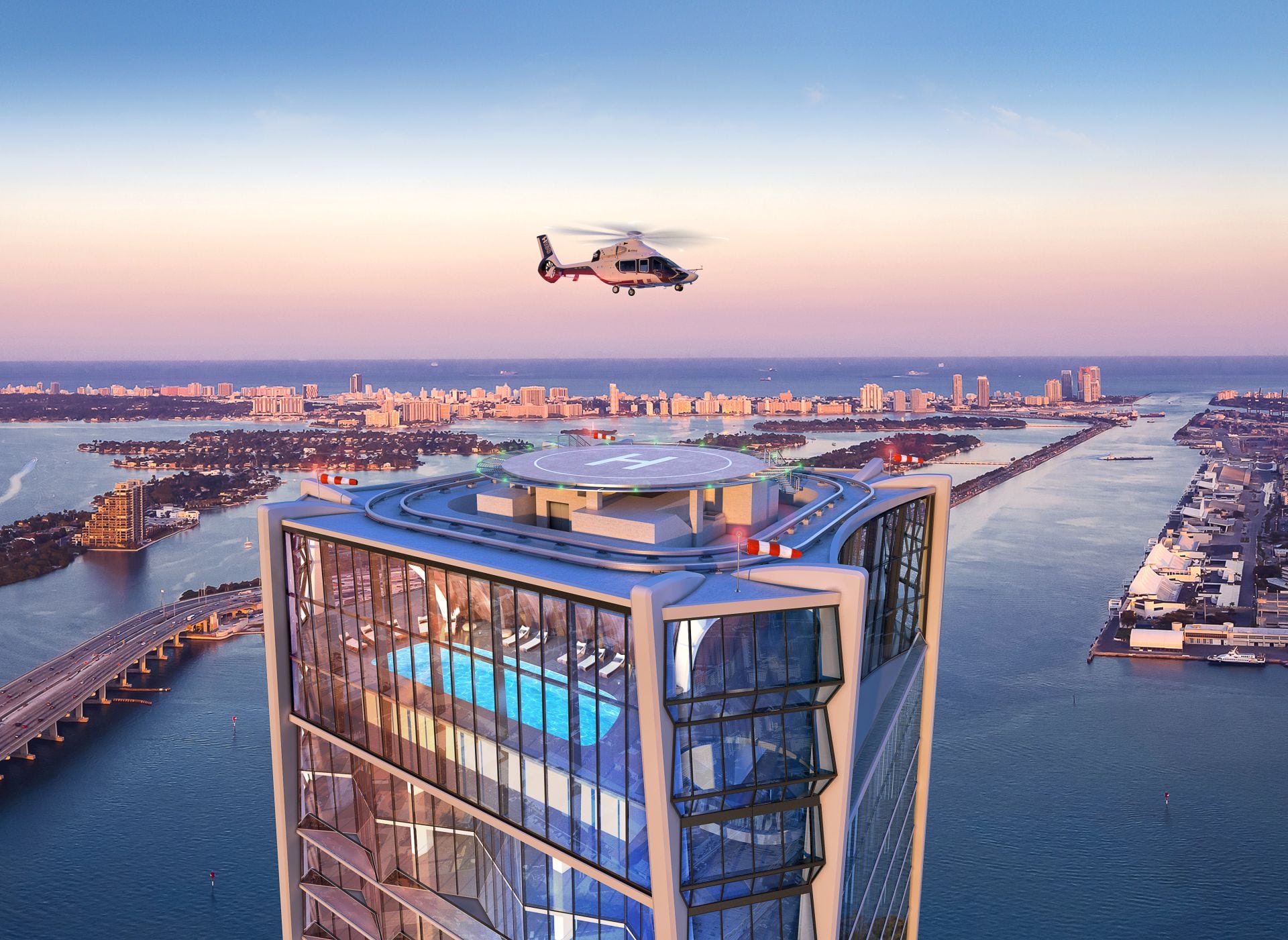 The developer of One Thousand Museum has released a series of drone videos, each taken from the building's rooftop helipad. The videos tease the jaw-dropping views future residents of 1000 Museum will enjoy as their chopper arrives and departs from the 62-story tower.

Once completed, One Thousand Museum will boast the ONLY residential helipad on the East Coast. The ultra-luxury development will include an on-site travel concierge service from which residents will be able to reserve the helipad and book transport to and from a number of destinations such as the Miami International Airport, nearby Islands, and more. Good riddance to Miami traffic!

One Thousand Museum was designed by legendary architect Zaha Hadid, whose untimely death two years ago caught us all by surprise. With an architectural marvel like 1000 Museum gracing our Miami skyline, the heavens will be left wondering if the "H" atop the building was left to denote "helipad" or Hadid's last mark on our city.