Robert Rivani's Black Lion Buys Retail Space at One Thousand Museum
September 23, 2022
by Jacki Taylor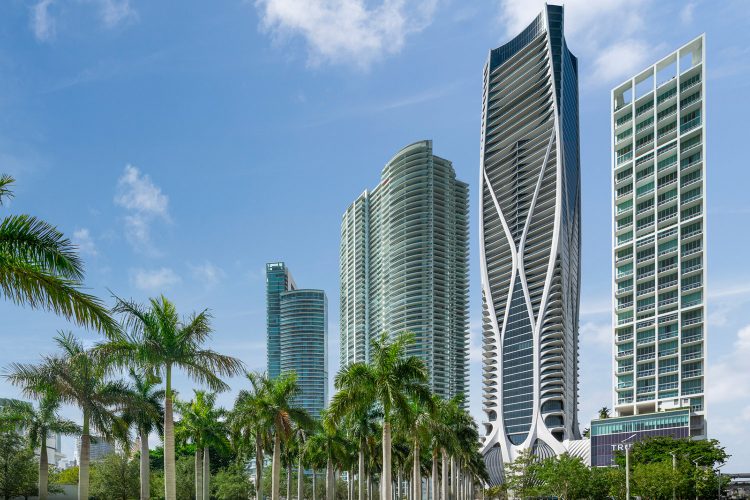 Los Angeles-based investor Robert Rivani's Black Lion paid $6.4 million for the ground-floor 6,500 square foot retail space inside the One Thousand Museum in Downtown Miami.
This week, the all-cash deal was completed. Black Lion intends to lease the area to a reputable hospitality company, but talks have not yet started, according to a firm representative.
Rivani stated, "One Thousand Museum is one of the most iconic and architecturally significant buildings in all of Miami. I knew we had to have a piece of it."
The most recent purchase represents the investor's tenth in South Florida during the previous two years, which also included a number of prestigious retail buildings.
Black Lion paid $13.5 million for the ground-floor retail space of the SLS LUX Brickell condo project last year. This space is now occupied by the popular Gekko steakhouse, a Bad Bunny and Grutman collaboration.
Additionally, the real estate investor spent $11.5 million and $19 million for retail condos in Miami Beach's South of Fifth district. The company also owns the space that the popular upscale restaurant The Amara at Paraiso leases in Edgewater.
The 84-unit condominium was finished in 2019 by the developers of One Thousand Museum, a partnership made up of Louis Birdman, Gilberto Bomeny, Kevin Venger, Gregg Covin, and Todd Michael Glaser. They also sold the retail space to Black Lion.