Take a Look Inside Miami's First Member's Only Japanese Restaurant
October 12, 2021
by Jacki Taylor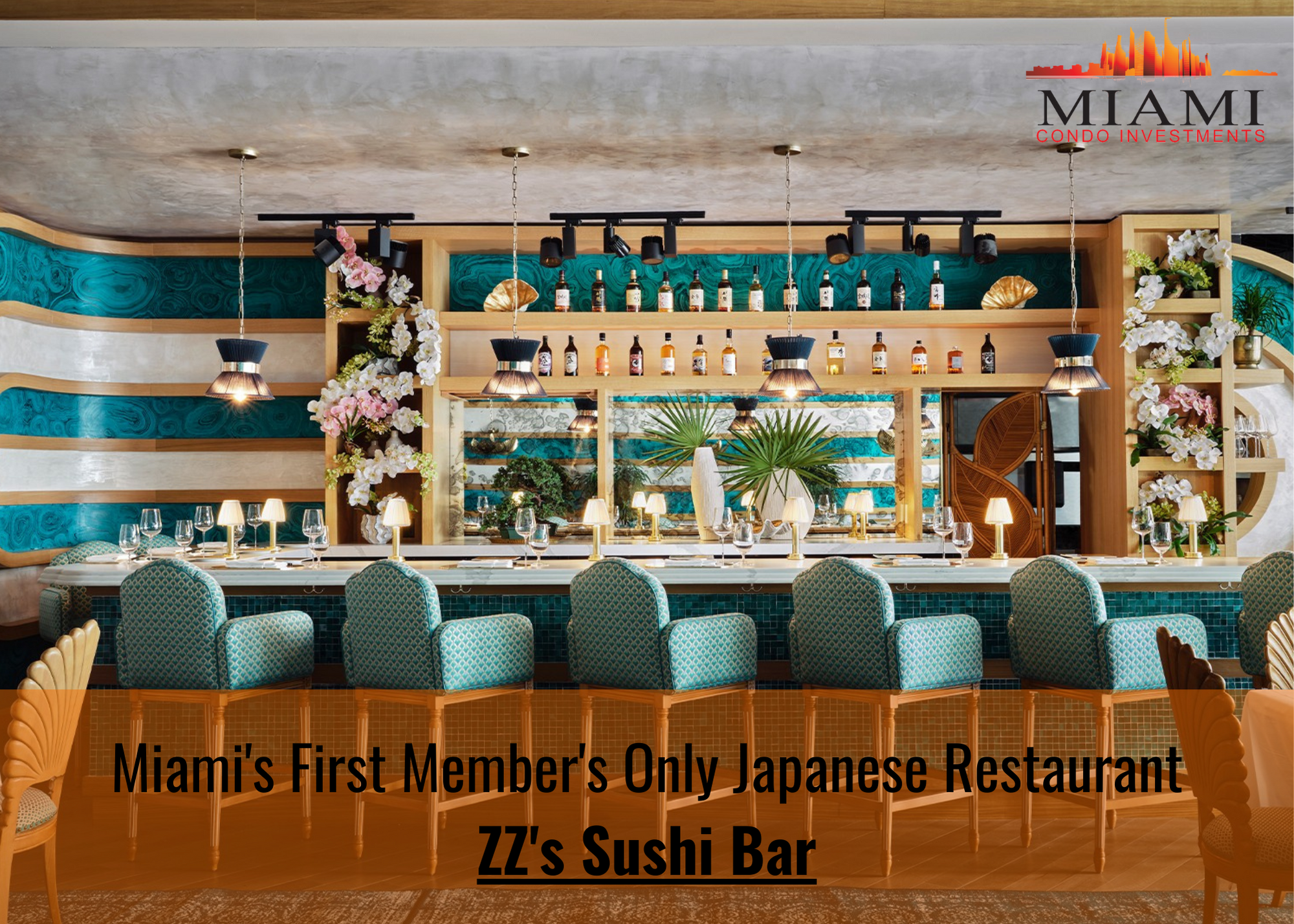 The same New York-based food group that brought one of your favorite Italian restaurants to Miami, Carbone, opened Miami's first member's only Japanese restaurant in late summer. Introducing ZZ's Member's Club, located in the Miami Design District at Paradise Plaza.
ZZ's is the 2nd of 5 restaurants that have been introduced to Miami by the Major Food Group. ZZ's was inspired by the group's Greenwich Village restaurant, ZZ's Clam Bar, which also happens to be the nickname of one of the co-owners Jeff Zalaznick.
The group actually designed the new restaurant to have the same look and feel like the new Japanese restaurant. The 2-story restaurant was designed by a San Fransico-based interior designer, Ken Fulk.
The first-floor overflows with bentwood banquettes, sculptural, handpainted finishes, and animal print rugs. Antique furniture and brass lighting adorn every surface. The patio is referred to as a 'tiki bar on acid,' with wicker furnishings and banana prints complementing the modern architecture.
Your nightlife begins on the second floor with a cigar lounge, backgammon, and private bar. Don't forget to try the signature drink, Pistachio Cocktail featuring gin, honey, and lemon.
According to Zalaznick "With ZZ's Sushi Bar, we want to build a home away from home for the people of this vibrant, diverse city. It's a dream come true to be able to create these dynamic spaces in this remarkable neighborhood."
The centerpiece on the main floor is a custom marble sushi bar where you will find chefs Masa Ito and Kevin Kim. They are famous for their amazing work at Michelin Starred New York's Sushi Zo. The sushi bar offers you traditional omakase, the main floor dining is a more modern Japanese experience.
The menu features classic tuna and salmon options, along with creative salads as well as Wagyu beef. ZZ also offers the largest selection of Wagyu beef in the United States. Don't forget to try one of their most famous signature items, the Caviar Temaki.
Although ZZ's is advertised as a member's only restaurant, there is an optional invite-only membership so as long as you're able to get a reservation, then you can enjoy all of the luxuries as a member does!
For more information on ZZ's Sushi Bar, click here.