North Development Launches Condo-Hotel Brand-Domus Brickell Park
March 7, 2023
by Jacki Taylor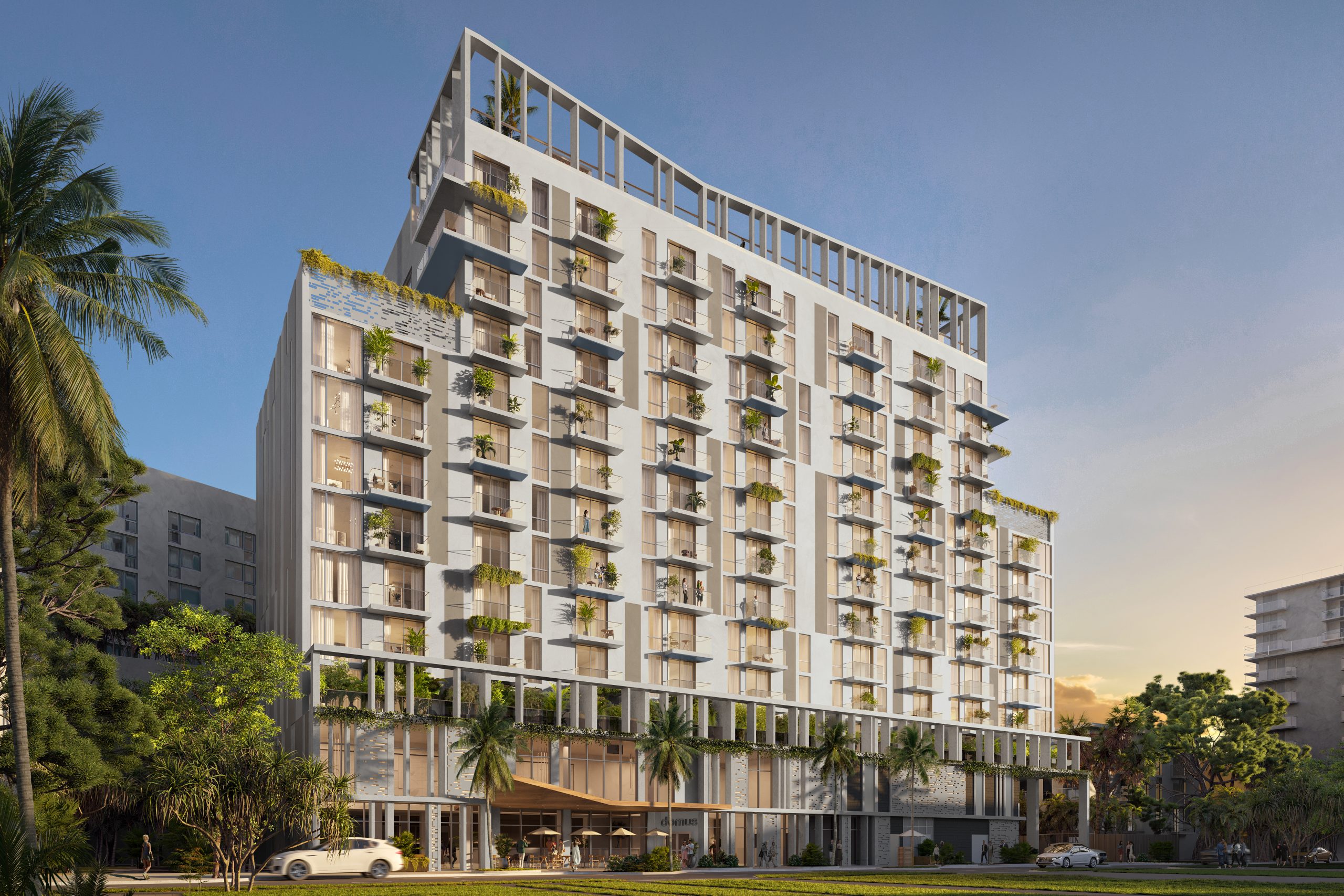 North Development is launching a ground-breaking new condo-hotel that is poised to revolutionize the hospitality sector in Miami's Brickell neighborhood, Domus Brickell Park. Ricardo Dunin, CEO of Oak Capital and Edifica are partnering on this project creating the North Development group.
With 171 fully equipped condo-hotel suites Domus will rise 12 stories tall and will be located in the vibrant Brickell neighborhood at 1611 SW 2nd Avenue. The superbly designed studio, one, and two-bedroom units, with sizes ranging from 330 to 979 square feet and costs ranging from $400,000 to $900,000, were created by Zyscovich Architects with interiors by Urban Robot.
Owners will pay far less in fees without sacrificing the integrity of the high-end hospitality concept by getting rid of the developer's ownership of the common areas while still providing professional management for the individual units. The project's prohibition against yearly occupancy for periods longer than six months and one day gives it another competitive edge. Although still enabling out-of-towners to enjoy their units while in Miami, this minimizes the natural friction between long-term residents and the transient rental market.
Before arriving, guests can check in online and get the entry code for their unit on their phone. By giving the building a chance to get acquainted with the visitors beforehand, this not only provides convenience but also boosts building security. Only owners and visitors can enter the units because the access key is needed to utilize the elevator. There will also be a visitor call center open around-the-clock.
The Peacock Room is located in the expansive lobby at the center of the structure. This area offers a full range of food and drink options throughout the day, including a market, fine wine, specialty brewed beer, and gourmet coffee. It has mellow music, high-speed internet, and co-working spaces that will draw both locals and visitors. Domus Brickell Park has a wellness area with modern fitness equipment, a steam room, and other amenities. Also, there is a rooftop pool deck with cabanas, a hot tub, a grilling area, and an entertainment space.
North Development has a long-term interest in utilizing the Domus brand in other areas, and the building is anticipated to open in late 2025.
The sales center is located at 1200 Brickell Avenue, Miami.
If you or someone you know have an interest in purchasing at Domus Brickell Park, please contact Lucas Lechuga via email at [email protected] or by phone at (786)247-6332.