New Waterfront Condo Development Proposed in Edgewater
October 18, 2021
by Jacki Taylor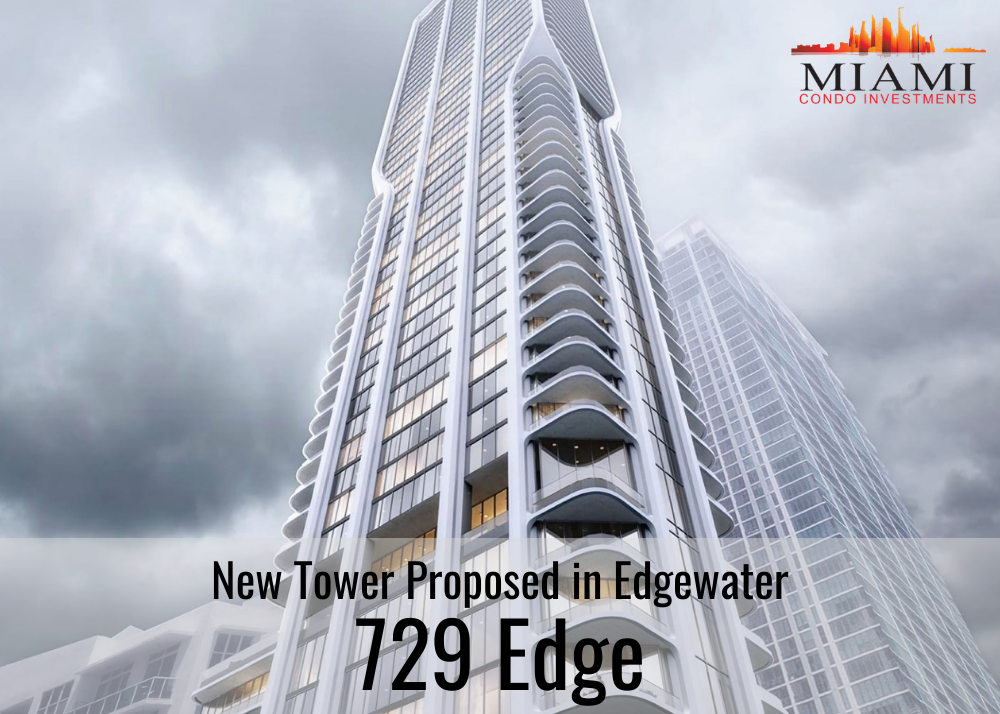 The same developers that brought you One Thousand Museum are proposing a new waterfront luxury condo development in the Edgewater neighborhood. Receiving its name from its street address, 710 N.E. 29th Street, 729 Edge will sit on 0.47 acres along Biscayne Bay.
The five parcels that the developers have planned for this project are currently under contract and they also plan to buy out Harbor 29 condominiums for this development as well.
The project itself would expand 342,848 square feet rising 58 stories tall. There would be a proposed 70 luxury units with three to five-bedroom options. The breakdown of the units would be one to two units per floor. Full floor units would expand a total of 6,174 square feet. 729 Edge would also feature 2 penthouses-styled townhomes spanning two floors.
The parking garage would rise 9 stories featuring 160 spaces. The garage is planned to be developed on 483, 485, 501, and 530 N.E. 29th Street totaling 0.41 acres. These lots are also under contract with the developers.
There would also be 13,037 square feet of commercial space between two buildings with a restaurant on the lower level of the condo tower.
Zaha Hadid with ODP Architecture & Design was the mastermind behind the design of One Thousand Museum. For 729 Edge, ODP will be the architecture and will feature some similar elements to Hadid's designs.
Amenities will be similar to those of One Thousand Museum.
Tower Amenities:
Private dock
Lounge/bar
Business center
Private dining room
Theater room
Storage space for owners
Fitness room
Salon/spa
Indoor pool
Juice bar
Sky lobby on the top floor
Plans for 729 Edge have already been submitted to the city's Urban Development Review Board but will be reviewed on October 20th. Proposed by 710 Edge LLC, owned by Kevin Venger, Michael Konig, Louis Birdman, and Alex Posth were also a part of the development of One Thousand Museum.