City of Miami Approves New 37-Story Tower Called The District
April 12, 2021
by Jacki Taylor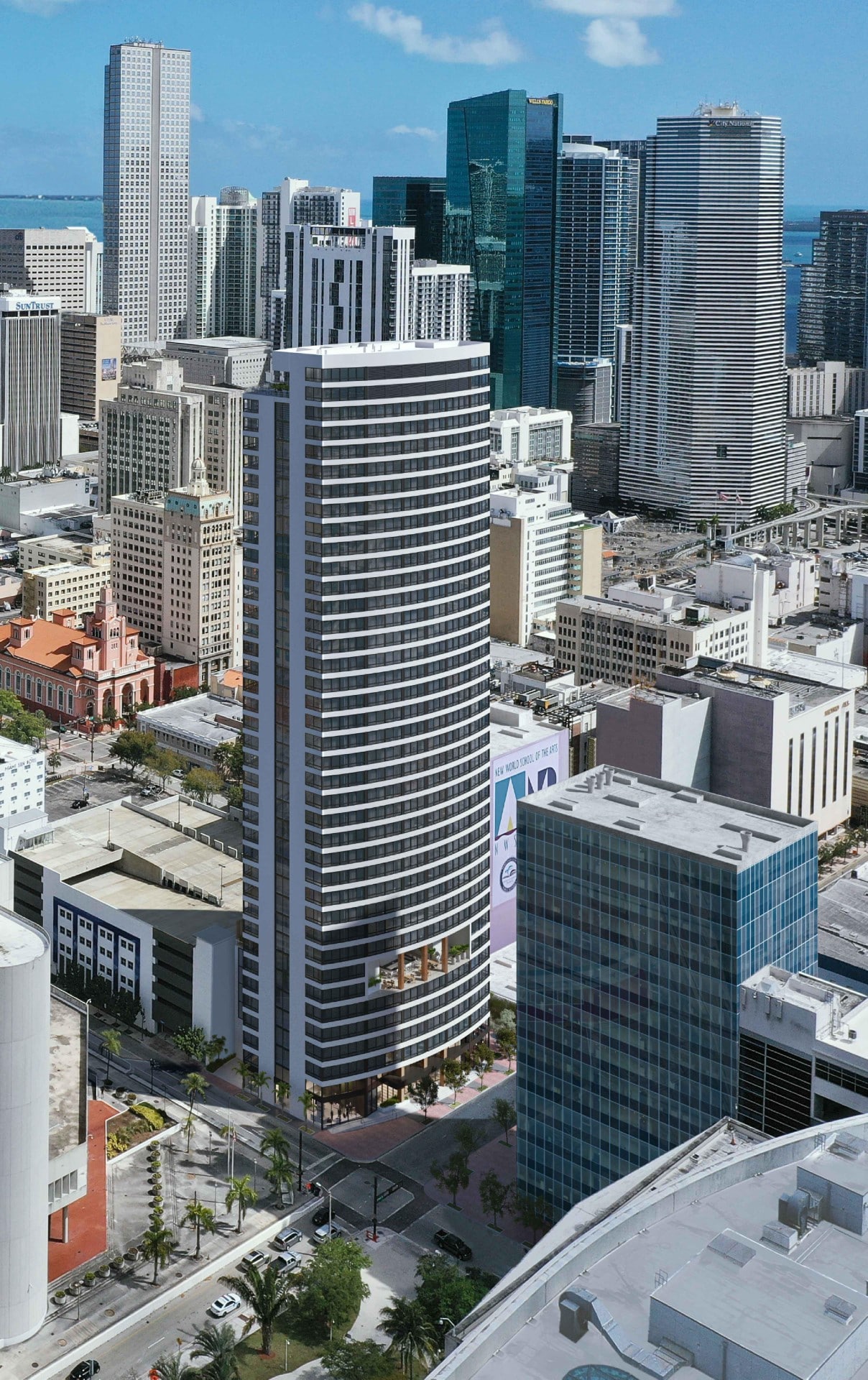 The City of Miami has recently approved The Related Group and Parcel C LLC's proposal for a 37-story residential tower in downtown Miami, named 'The District.' This project will included 343 residential condos, 2,297 square feet of retail space, and will have no parking (the developer is requesting a waiver to allow off-site parking). The design and plans were prepared by Siegar Suarez Architects.
The District is proposed to be 393 plus feet tall and will be located at 225 and 223 N. Miami Avenue. According to Miami Today, The District will have retail on the ground floor and the apartments will be located above the retail space. The paperwork that was filed also includes that some units may be transitioned into hotel rooms as well.
Amenities for The District include a gym, raquetball, basketball, lounges, pool-deck, rooftop spa, and barbeque area.
Several waivers have were requested and approved for the Miami 21 zoning code:
Primary and secondary setbacks
Side and rear setbacks above the eighth story
Permit off-site parking within 1,000 feet
10% increase in the maximum lot coverage
Two residential loading berths substituted for one commercial loading berth
Reduction of the required ground level setback on the property's frontage
According to the Board member Robert Behar, who shared concerns about pedestrian safety with the limited amount of parking available.
According to the The Related Group's Attorney, Ms. Escarra, has stated, "The Project limits the interaction between vehicles and pedestrians by removing vehicular access to the Property. This will allow pedestrians to enter the Project with no vehicular conflict, as parking will be provided offsite, per the requested Waiver."
The city's Urban Development Review Board voted unanimously to recommend approval of the project on April 9, 2021. The construction permit has not been filed yet and the groundbreaking is set to begin sometime this year.