Breathtaking Views from Penthouse 1 at Bay House
January 28, 2015
by Lucas Lechuga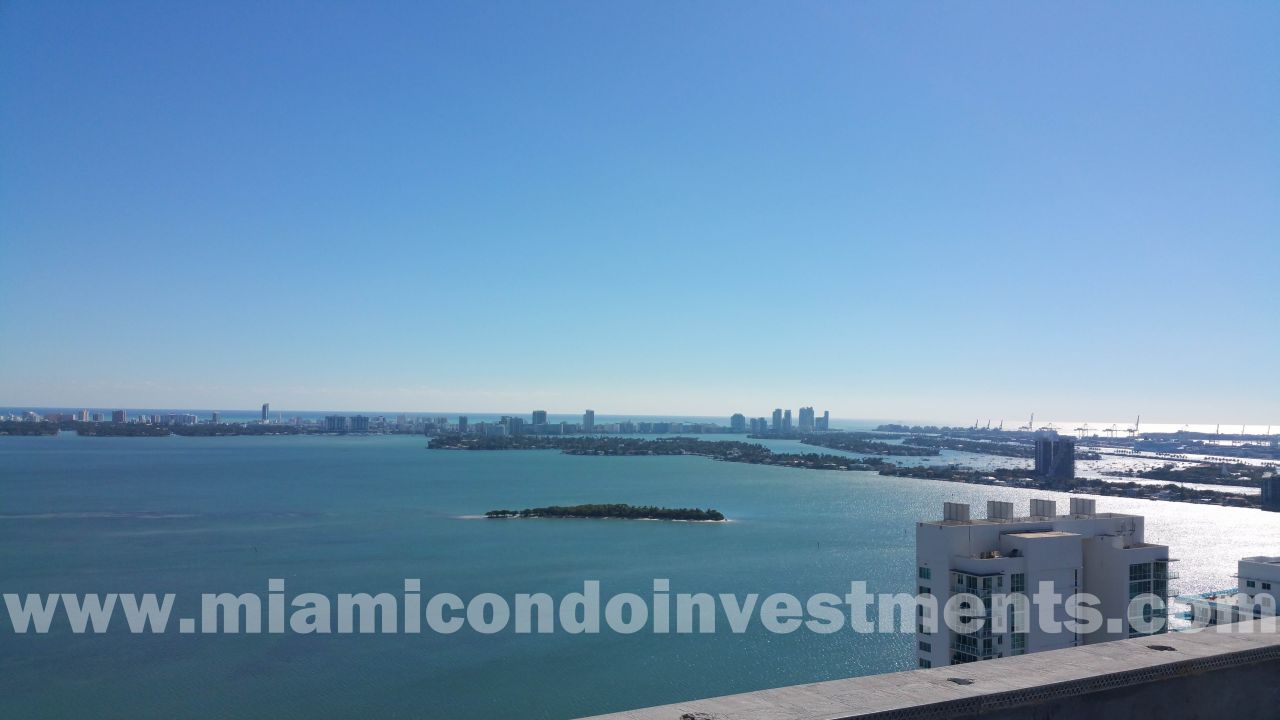 When you think of reasons why people from all over the world are enamored with Miami real estate, the breathtaking water views it offers is one that would come to mind quickly. This morning, I was given a guided tour of Penthouse 1 at Bay House  – a 5 bedroom, 6.5 bath condo with 3,512 interior square feet and an impressive 1,901 square feet of terrace. The private rooftop terrace includes a summer kitchen, Jacuzzi, and, most importantly, it offers views galore – a full 180-degrees of them. Imagine yourself sipping on a Mojito while soaking in your Jacuzzi, all while your hired help grills you some food. Now, that's the life! For those who lack a sense for imagination, be sure to watch the video below to help kick-start your daydream. The video starts with a pan of the area designated for the summer kitchen and then quickly gets to the good stuff – the postcardesque view!
Penthouse 1 is just one of eight seven units that remain for sale at Bay House. At one point, the development was completely sold out but, for one reason or another, eight units came back to the developer. In an effort to sell them before May – which is when closings are scheduled to begin – the developer is offering a rather generous incentive package. Not only are these final eight units well priced when compared to other developments in the area, they also will include an additional assigned parking space AND will be delivered with finished baseboards, paint, and choice of white tiled flooring or wood. The other 157 units in the building that were previously sold will be delivered decorator-ready, unless, of course, a contract holder chose to pay a higher price to include such finishes in their final purchase price.  Below is a table showing the eight remaining units along with their price and property details. The traditional floor plate at Bay House has only five units per floor, each with a direct water view. The caveat here, however, is that there's a large, waterfront parcel of land located directly east of Bay House. It is owned by the Catholic Church, which, over the years, has turned away a slew of condo developers with interests to acquire and develop upon that land. There is no telling if and when the Catholic Church will finally say yes. Townhouse units, located at the base of Bay House, do not have a water view but do offer the ability to drive right up to your unit and park. A great solution for those anti-social types who cringe at the thought of having to walk through their lobby and say hi to people yet appreciate the conveniences that condo living offers.
RESIDENCE
BEDS
BATHS
PRICE
INT SQFT
$/SQFT
EXT SQFT
Townhouse 5
3 + DEN
3.5
$815,900
2,549
$320
350
Unit 505
3
2.5
$665,900
1,916
$348
317
Unit 604
2
2
$570,900
1,277
$447
161
Unit 705
3 + DEN
2.5
$720,900
1,674
$431
317
LPH 4
3
3
$891,900
1,601
$557
161
LPH 2

under contract

3
3
$891,900
1,601
$557
188
Penthouse 2
3 + DEN
4.5
$2,028,900
2,766
$734
1,584
Penthouse 1
5
6.5
$2,684,900
3,512
$764
1,901
If you have an interest in any of the eight above mentioned units, please don't hesitate to contact me. I may be reached on my cell phone at 786-247-6332 or via email at lucas@miamicondoinvestments.com.
Below are other photos I took today while touring Penthouse 1 at Bay House: