Photo Tour: $34 Million Miami Beach Home With Rooftop Water Slide Finds A Buyer
January 27, 2017
by Sarah Elles Boggs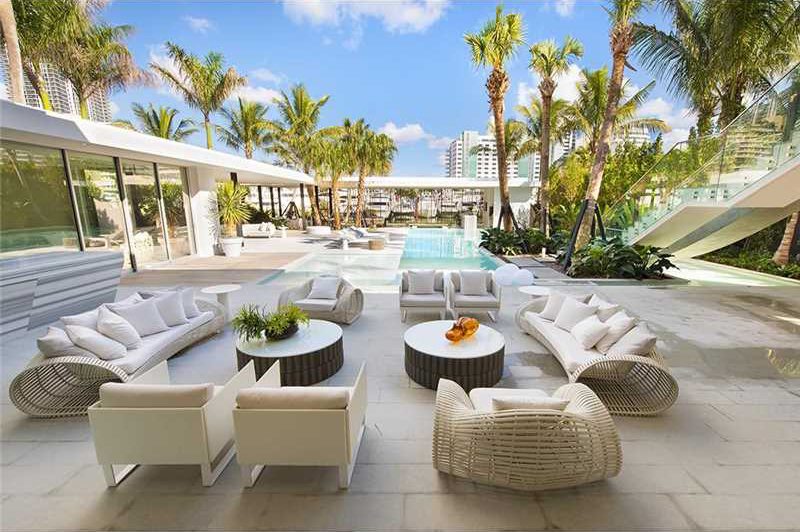 It is fun for the whole family! Last week, we took a photo tour of one of my favorite old Miami Beach homes, and this week we get to go on a photo tour of one of my favorite new Miami Beach homes!
This newly built home at 4555 Pinetree Drive has 16,000 square feet of living space and an additional 3,000 square feet of outdoor living space. Even indoors though, you are able to open the sliding glass walls to give an indoor/outdoor feel and maximize your enjoyment of Miami's fabulous climate. In total, the home has 6 bedrooms and 7 bathrooms plus 2 powder rooms. Elements of the home include stunning views of the Atlantic Ocean from the master bedroom, a waterslide concealed by an elegant glass staircase, a pool with open views and a boat dock that will be built to suit the buyers' preferences.
We won't have word until after the closing of who the buyer is or how much the property ultimately sells for, but you can rest assured we will be watching and waiting.
See also Miami Luxury Homes for more waterfront estates in Miami Beach.
Without further adieu, the photos: