Latin Singer-Songwriter Ricardo Montaner Lists 1939-Built Miami Beach Home For $11 Million
January 18, 2017
by Sarah Elles Boggs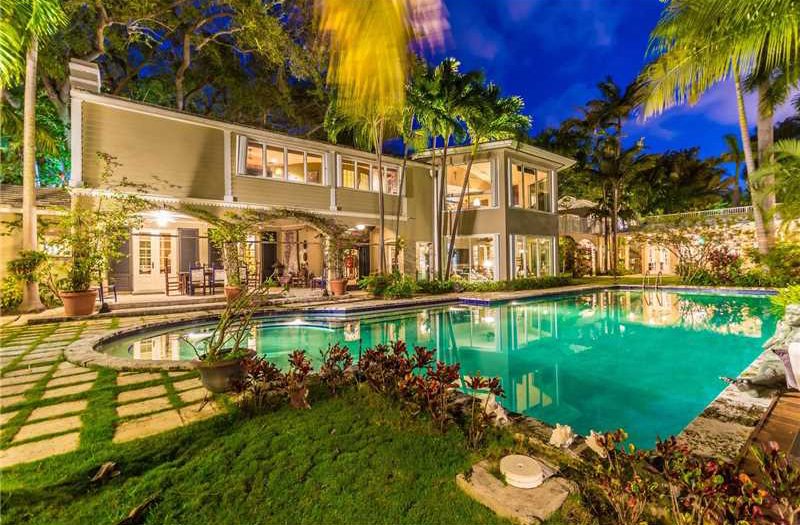 Ricardo Montaner, the South American singer-songwriter who is famous for singing love songs. Over the course of his 30+ year career, he has sold over 22 million albums and I want to sing 22 million love songs to his Miami Beach waterfront estate, which hit the market this week for $11 million.
I showed this Miami Beach luxury home several years back, when it was being quietly offered as an off-market deal and there is just something special about the place. The property is located at 4950 Pinetree Drive in Miami Beach. It is a corner lot on a secluded part of the street that is extremely quiet despite being in the middle of Miami Beach. Because the house sits on a 46,000 square foot corner lot, the estate boasts a whopping 400 linear feet of water frontage!! That's more than most condo developments!
The house was constructed in 1939 and could use a bit of modernization but is absolutely stunning. There is a gorgeous atrium that I could imagine having fabulous dinner parties in, or a romantic dinner for 2 in a setting so disgustingly romantic, it would be fit for The Bachelor TV show. The poolside cabana is large enough to be a single family home of its own, with a rooftop observation deck.
Overall, the house has nearly 8,000 square feet of living space under a/c with 8 bedrooms, 7 bathrooms and 1 half bath. Sadly, I did not see the home on the list at the Miami Beach Historic Preservation Board. I'll be praying that whoever is the ultimate buyer of the property doesn't destroy this gem to make way for a gauche McMansion with drop ceilings in the gameroom.