The Ultimate Bachelor Pad in Miami – a Two-Story Penthouse at Reach Brickell City Centre w/ Rooftop Pool, Jacuzzi, and Summer Kitchen – Asking $6.69M
July 16, 2019
by Lucas Lechuga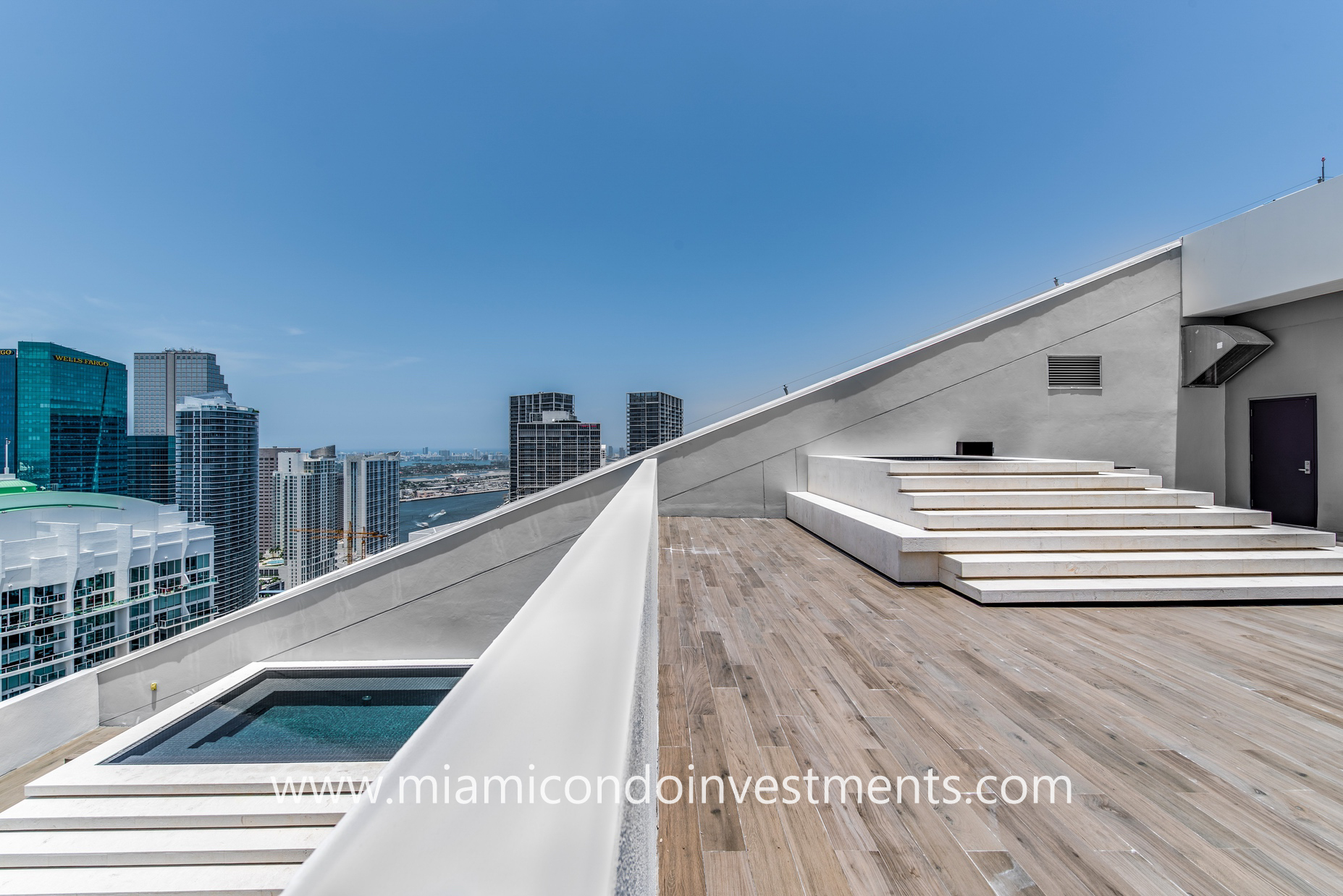 If you're in search of the ultimate bachelor pad in Miami, look no further than PH4204 at Reach Brickell City Centre. It's a 2-story penthouse with two huge, rooftop terraces - one located off the dining room with a pool and summer kitchen and the other off the master bedroom with a rooftop Jacuzzi.
Reach PH4204 includes 4 bedrooms, 5.5 bathrooms, a laundry room, and den with 3,933 interior square feet plus two terraces and three balconies totaling an additional 3,391 square feet (see Reach PH4204 floor plan). The asking price of this one-of-a-kind penthouse is $6.69M. It is THE ONLY two-story penthouse in the entire building at Reach Brickell City Centre.
Currently, the developer is offering a 10 percent cash rebate plus two years of free condo dues. After applying the cash rebate at closing, the price of Reach PH4204 would be $6,021,000. And the two years of free condo dues would amount to an additional savings of $75,096 (the condo dues for Reach PH4204 are $3,129 per month).
The Rooftop Pool
The rooftop terrace and pool offer breathtaking views of Brickell, Downtown Miami, the Miami River, and Biscayne Bay. A summer kitchen (which isn't shown in the photos below) is also located on the rooftop terrace off the dining room.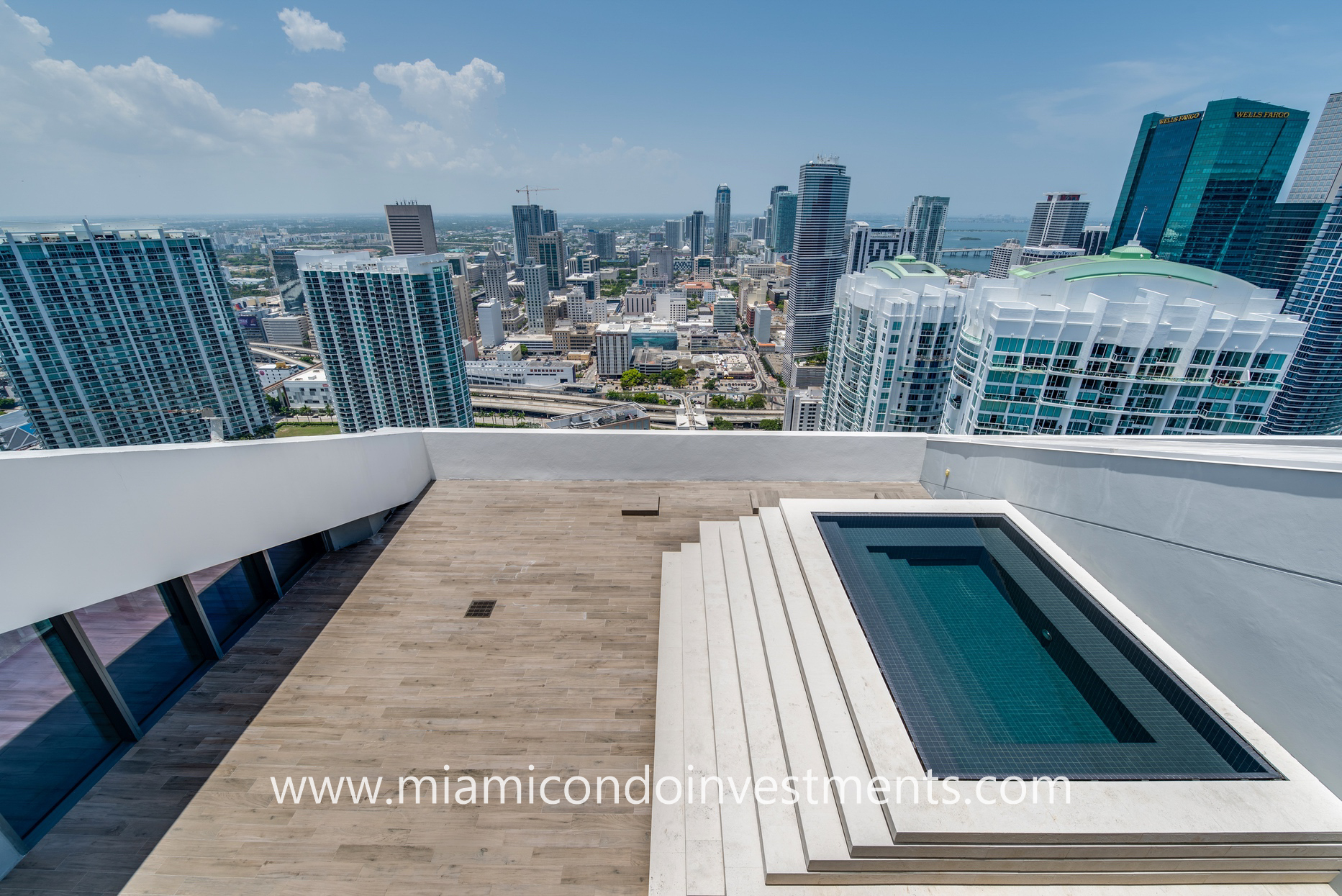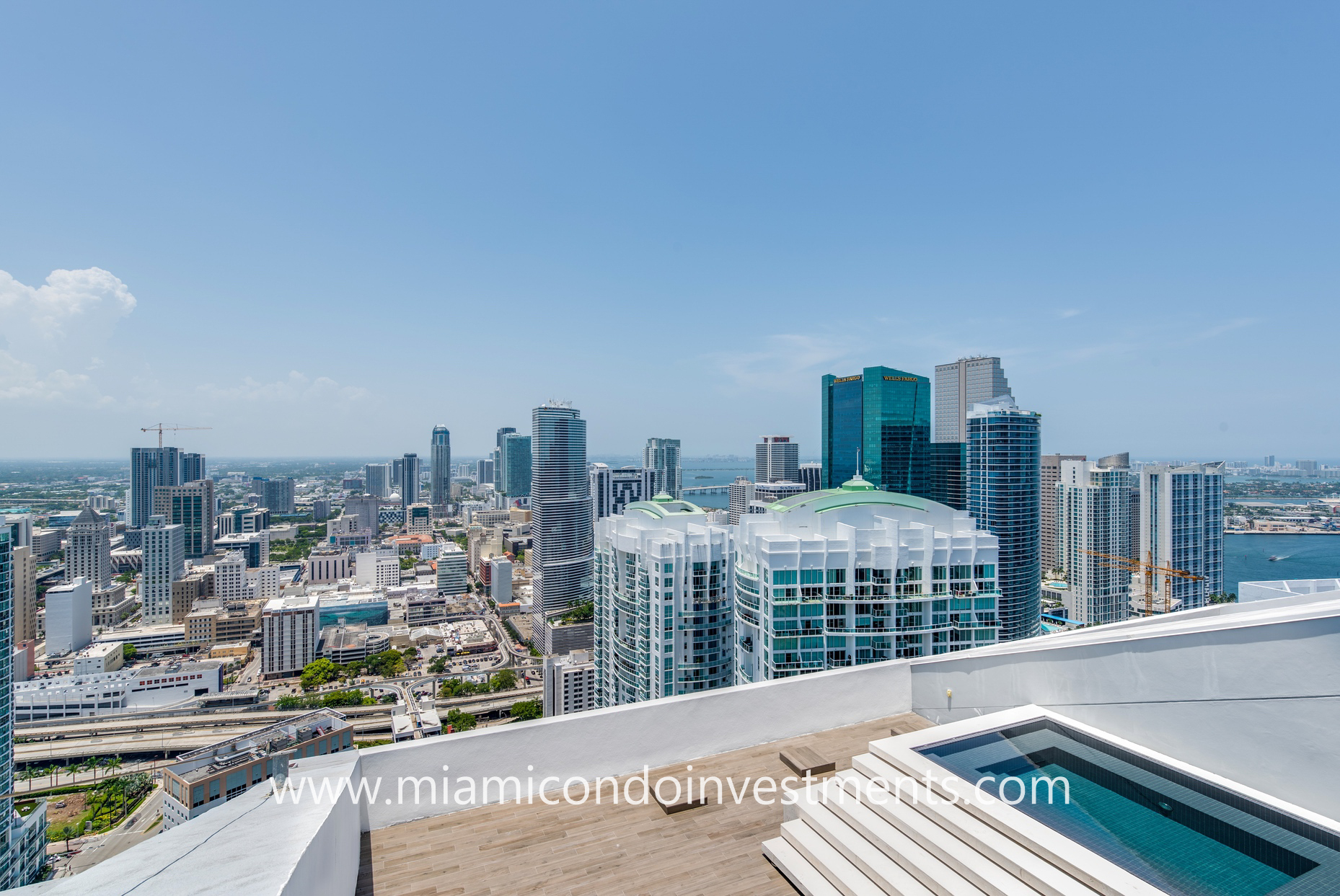 The Master Bedroom Suite and Rooftop Jacuzzi
The master bedroom, master bathroom, and even the walk-in closet all offer beautiful city and sunset views while the rooftop terrace located off the master bedroom faces north offering vistas of the city, Miami River, and Biscayne Bay.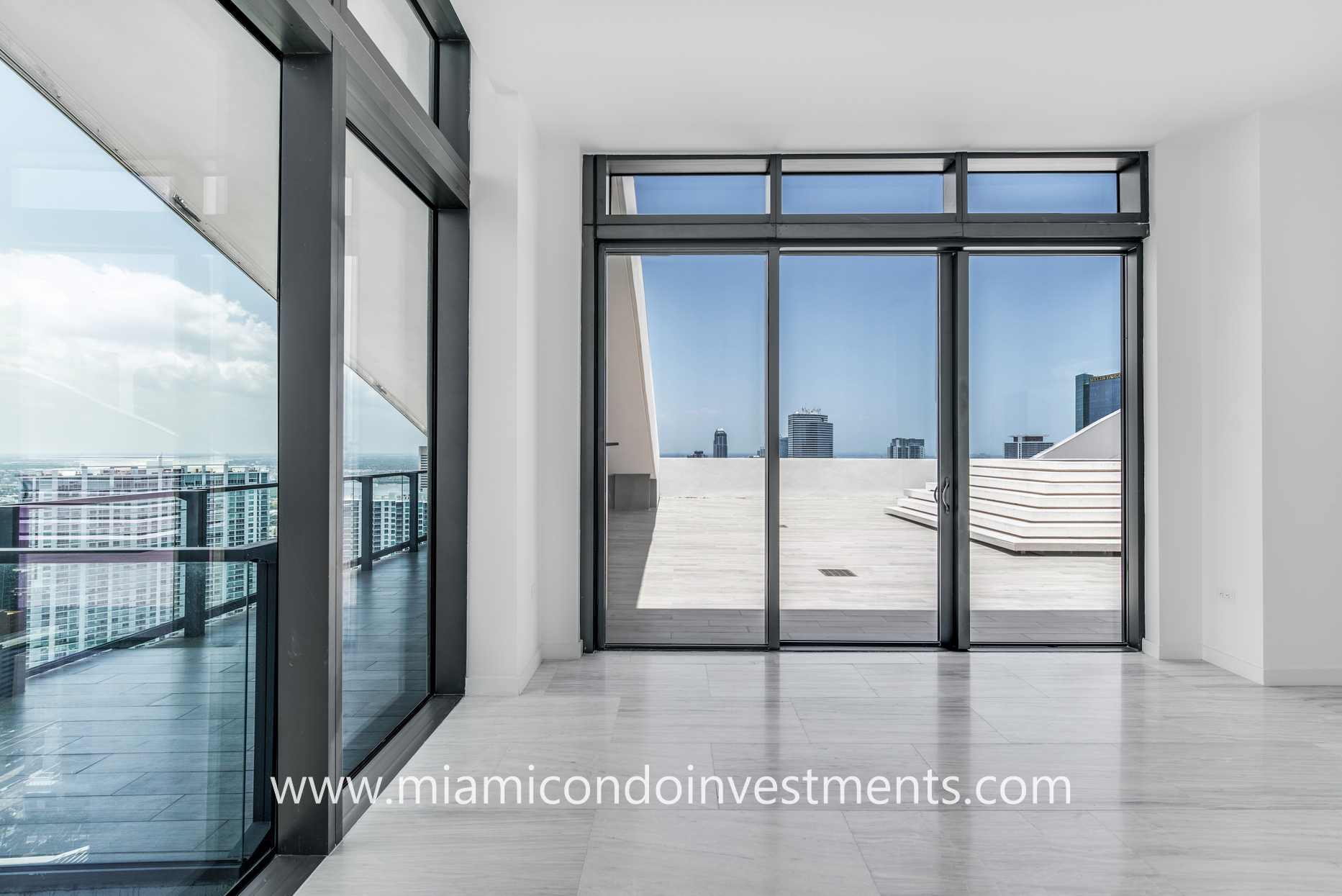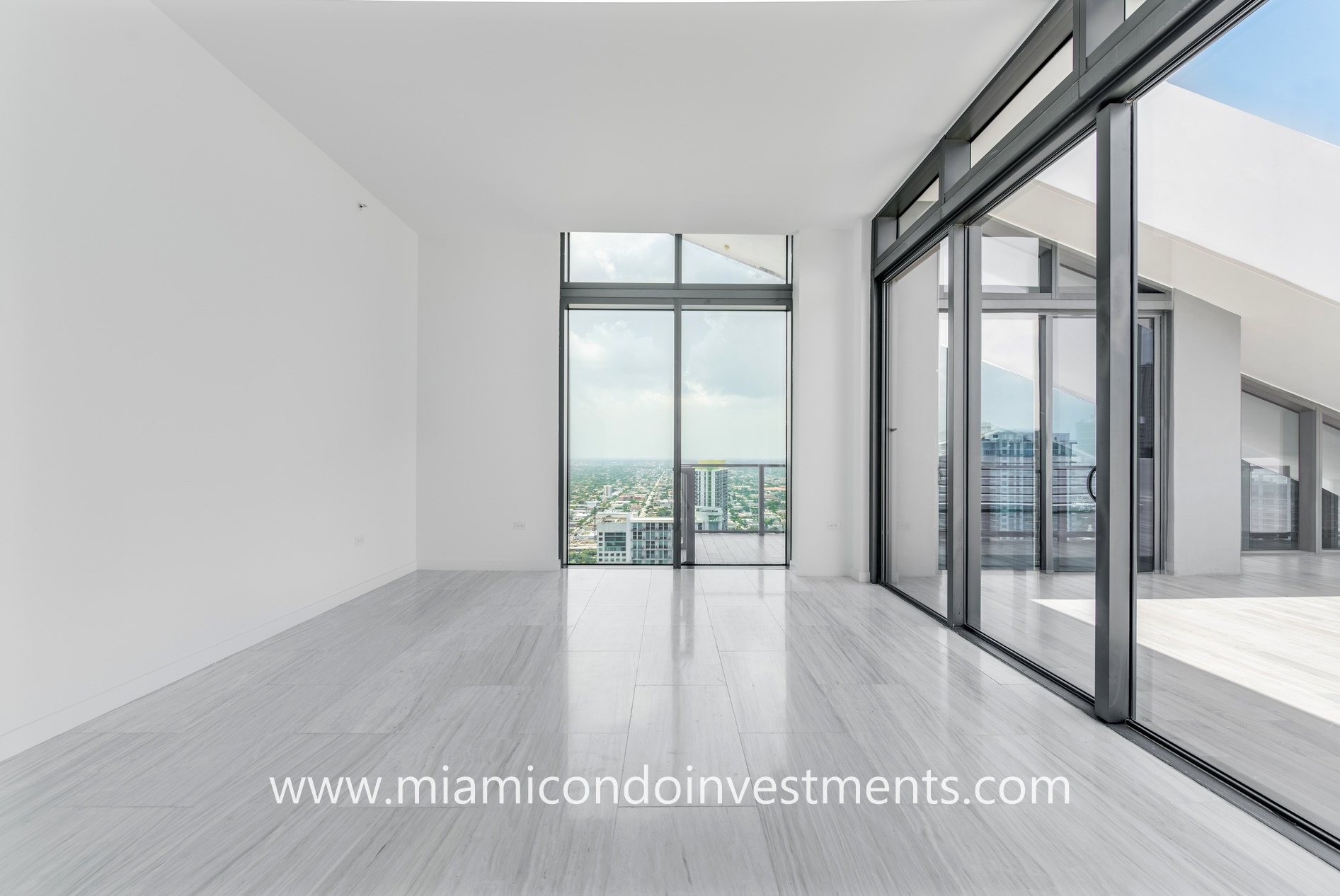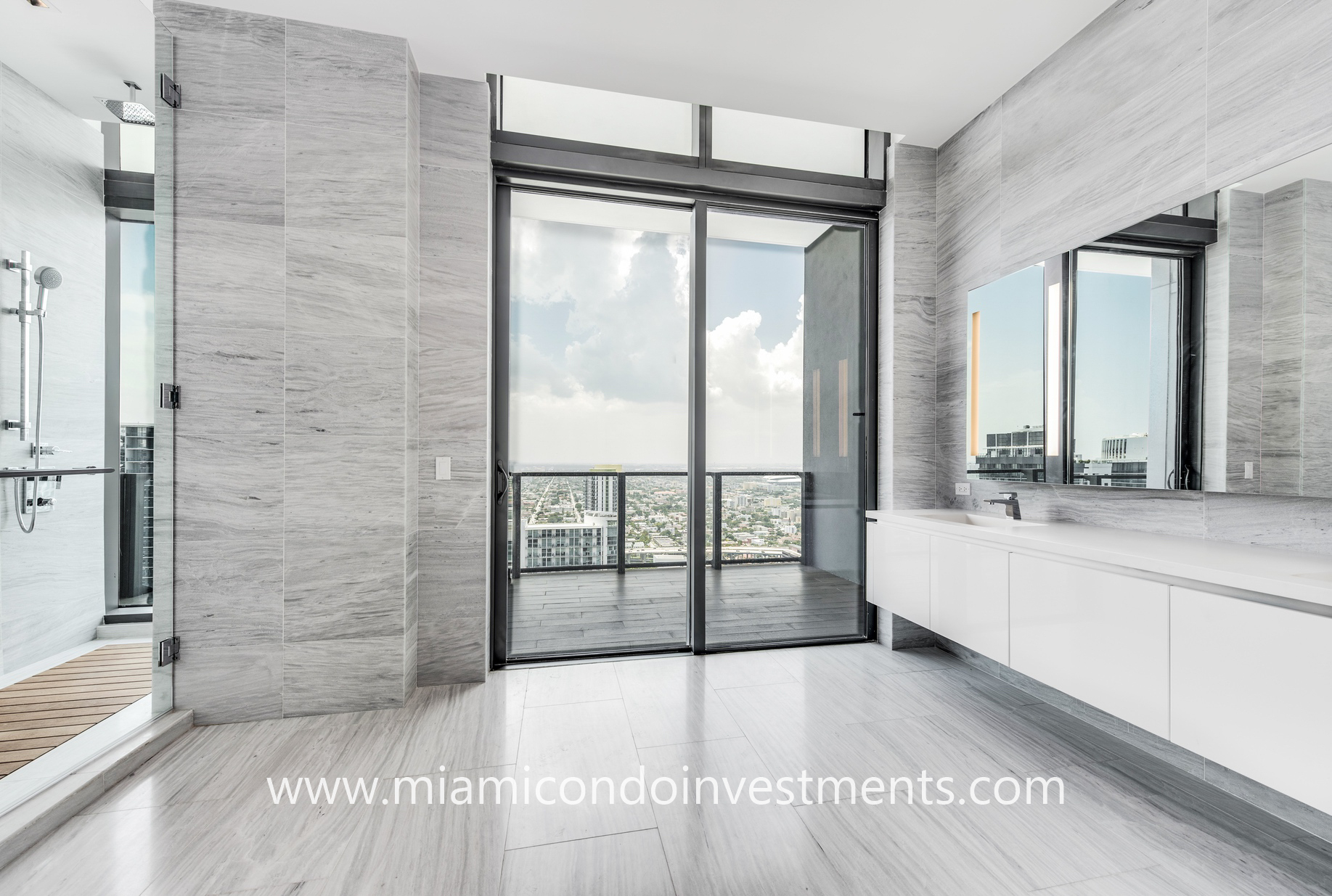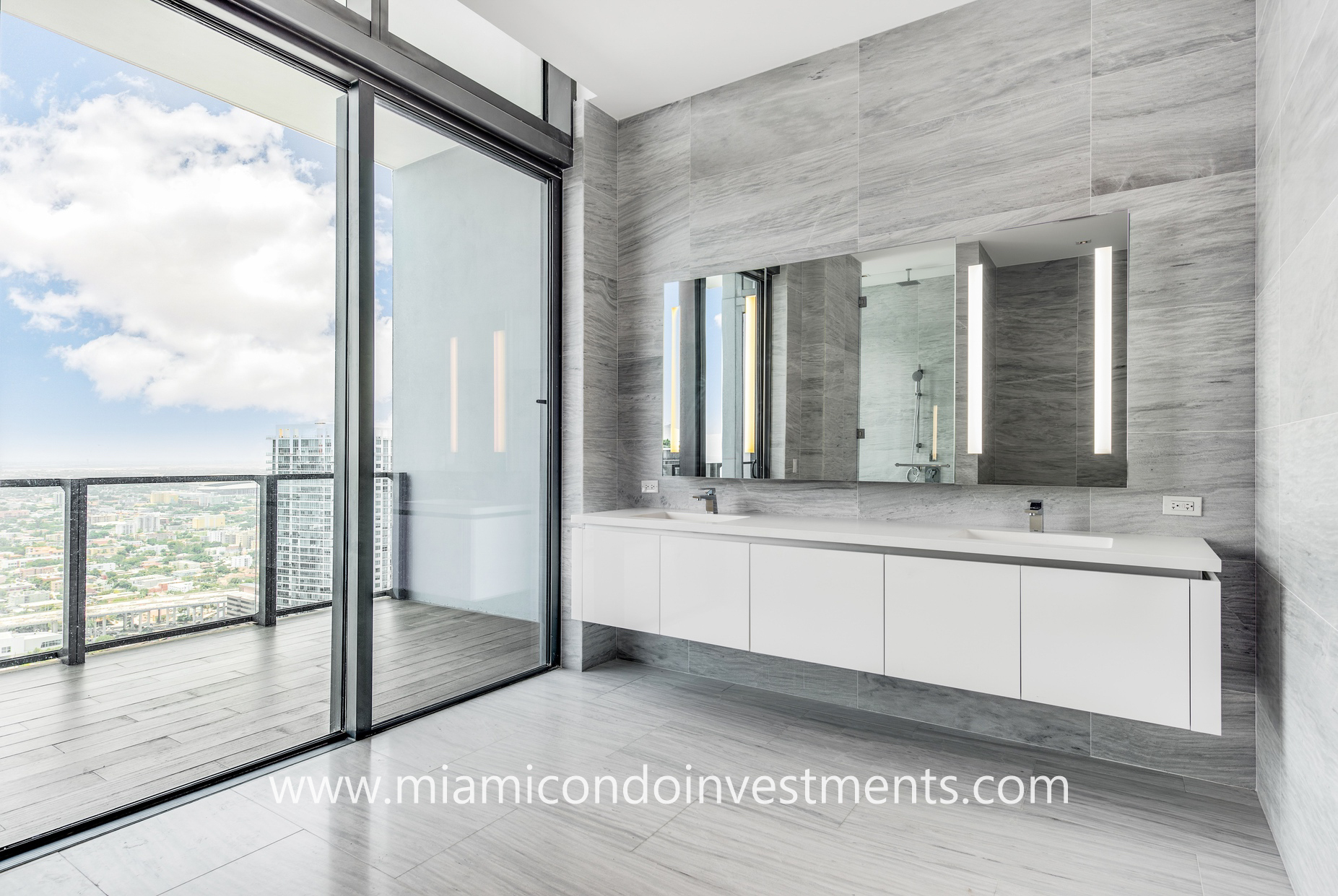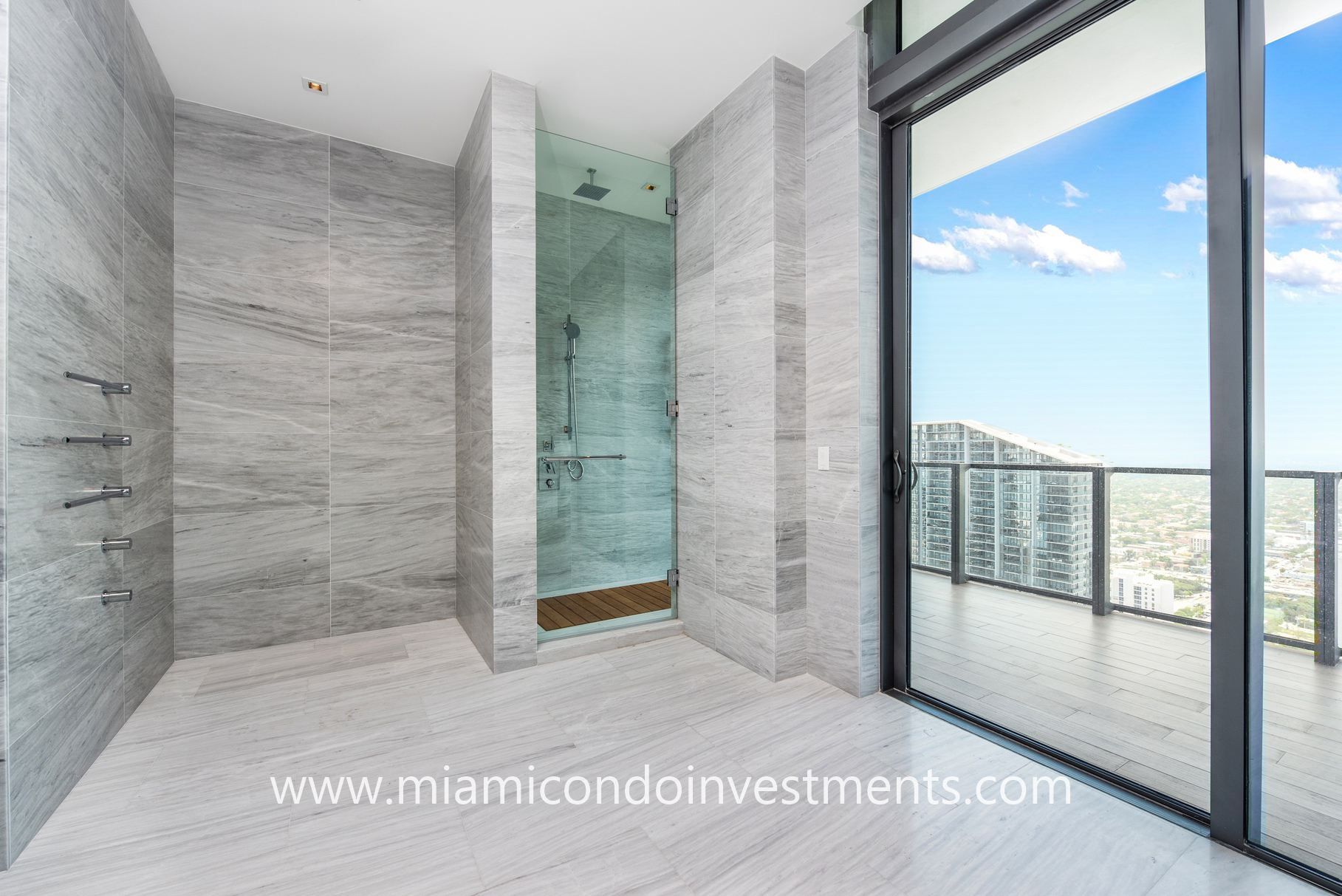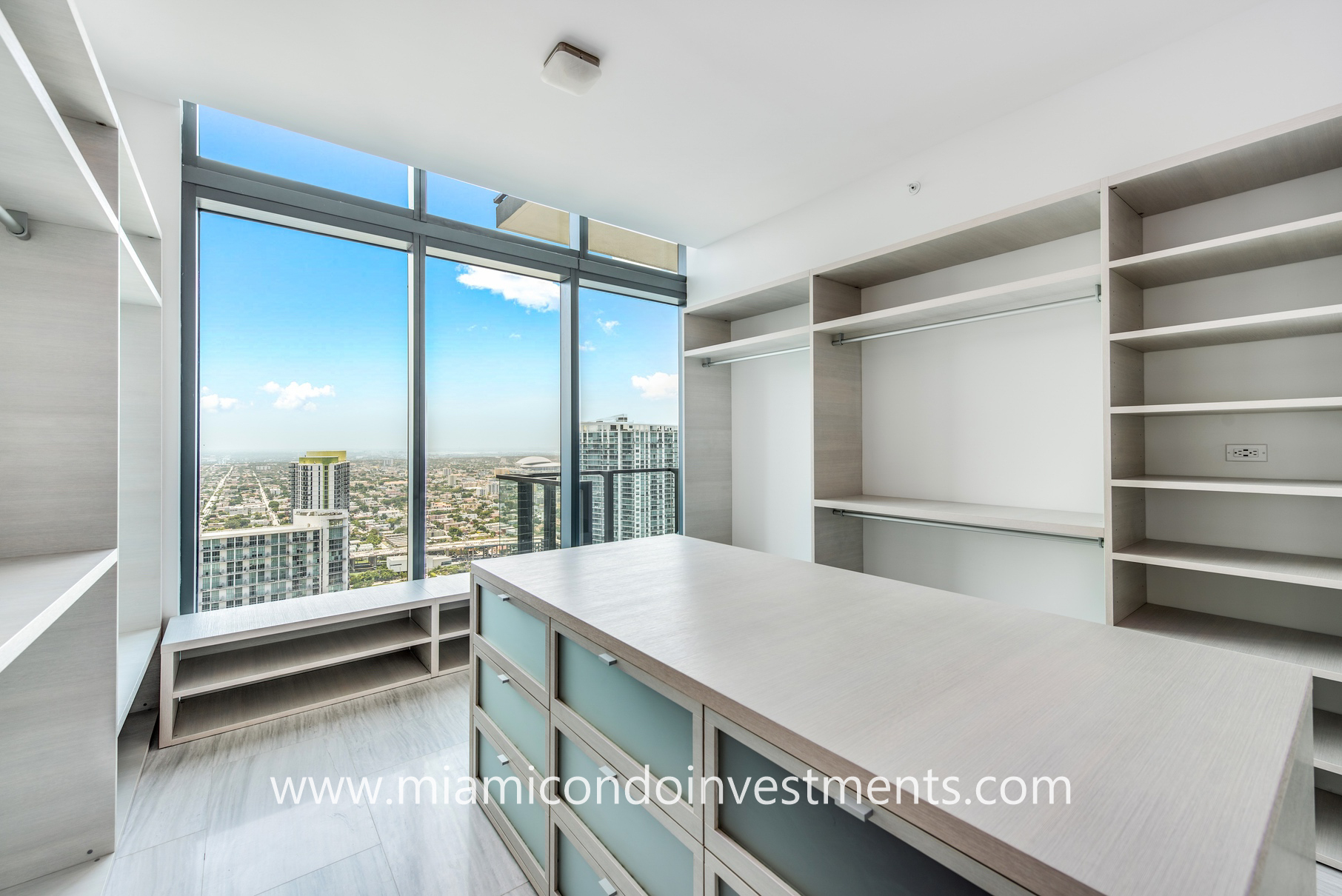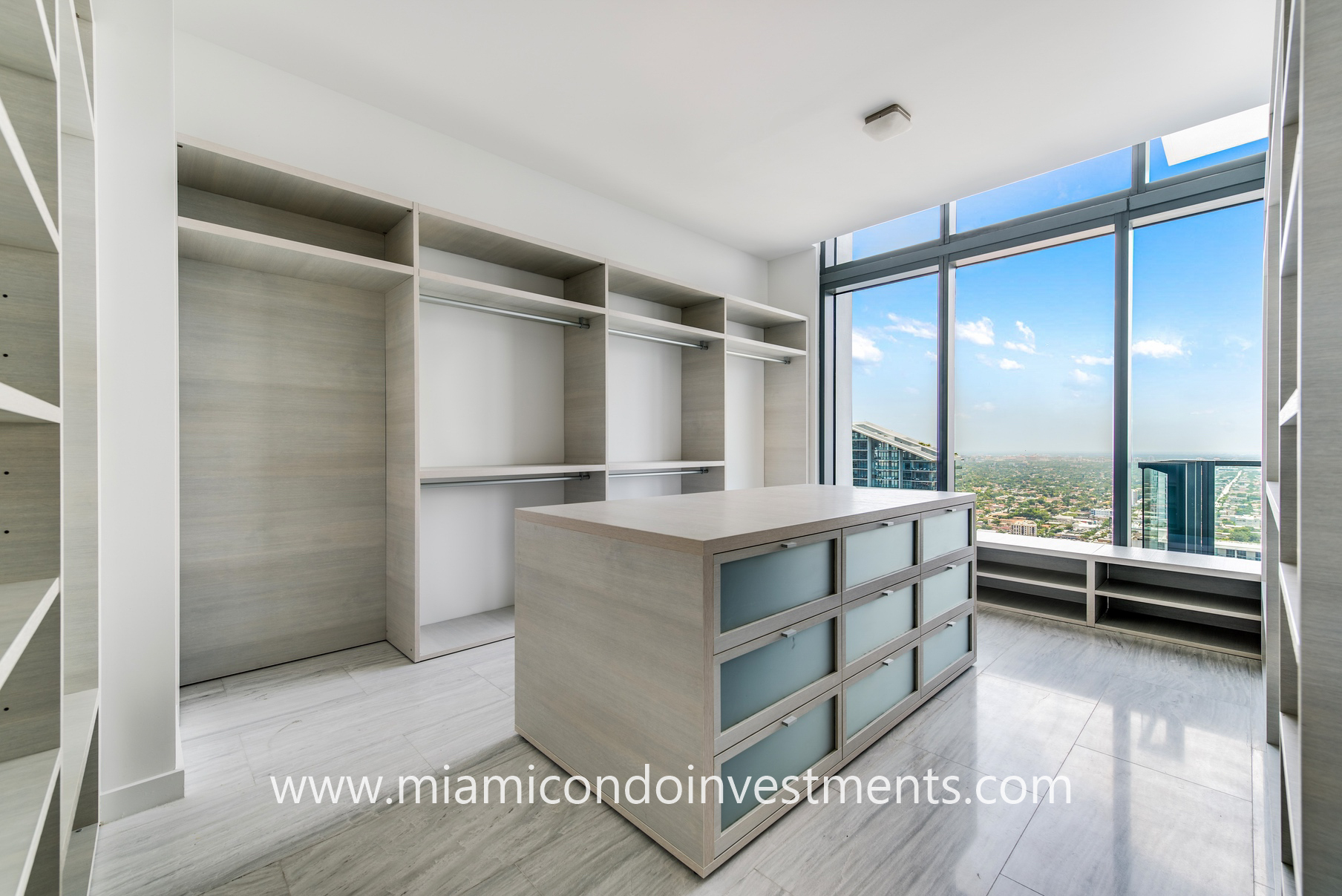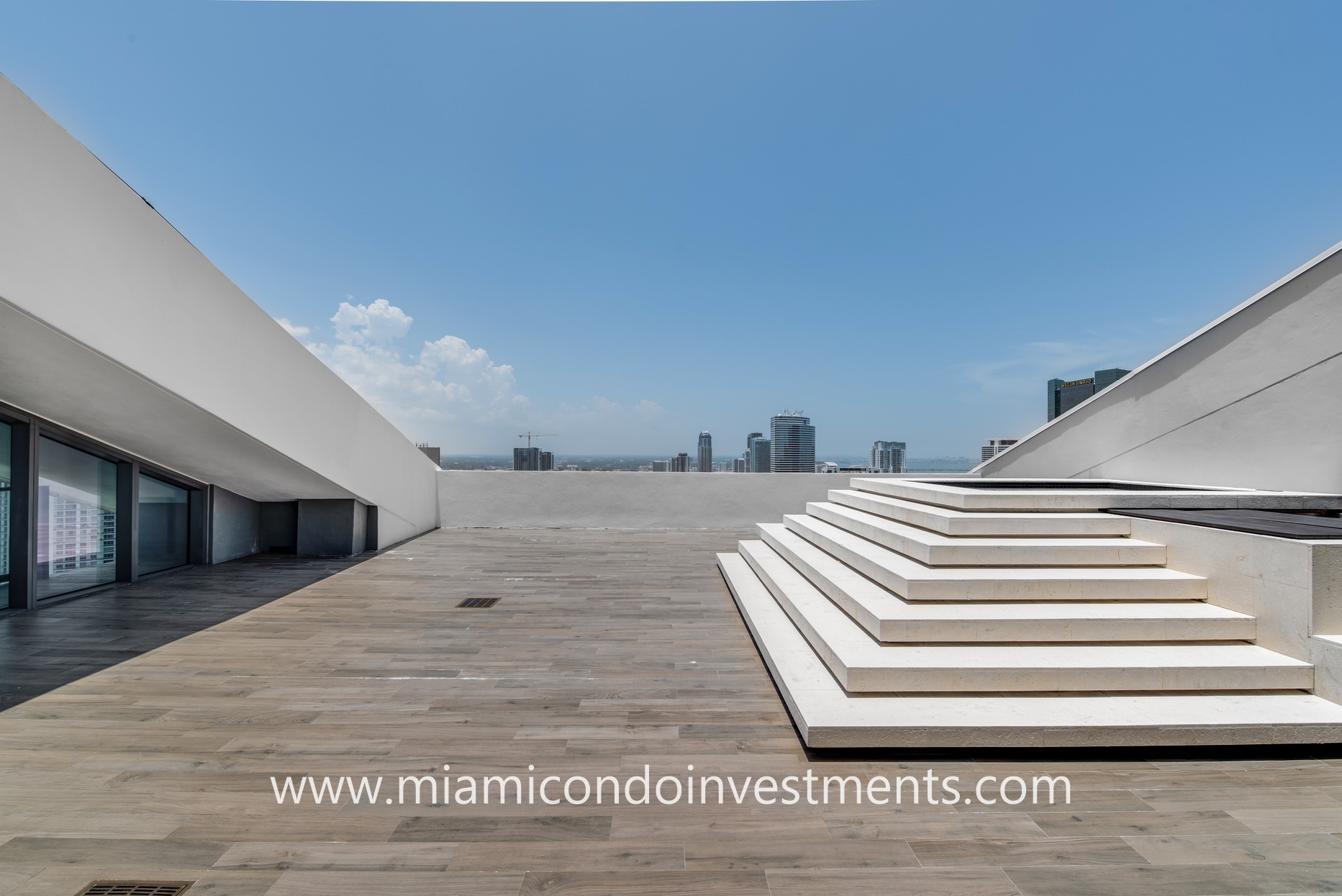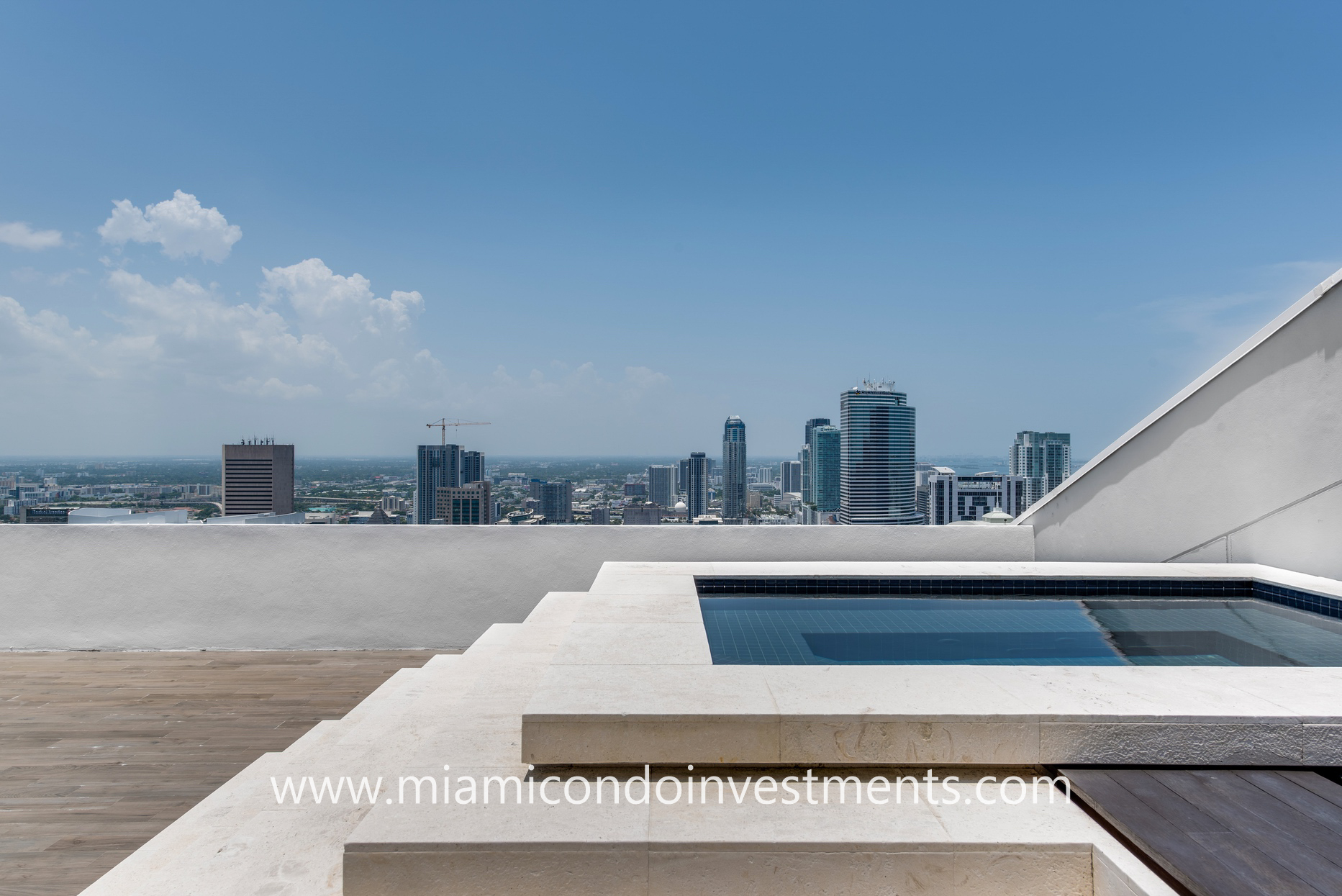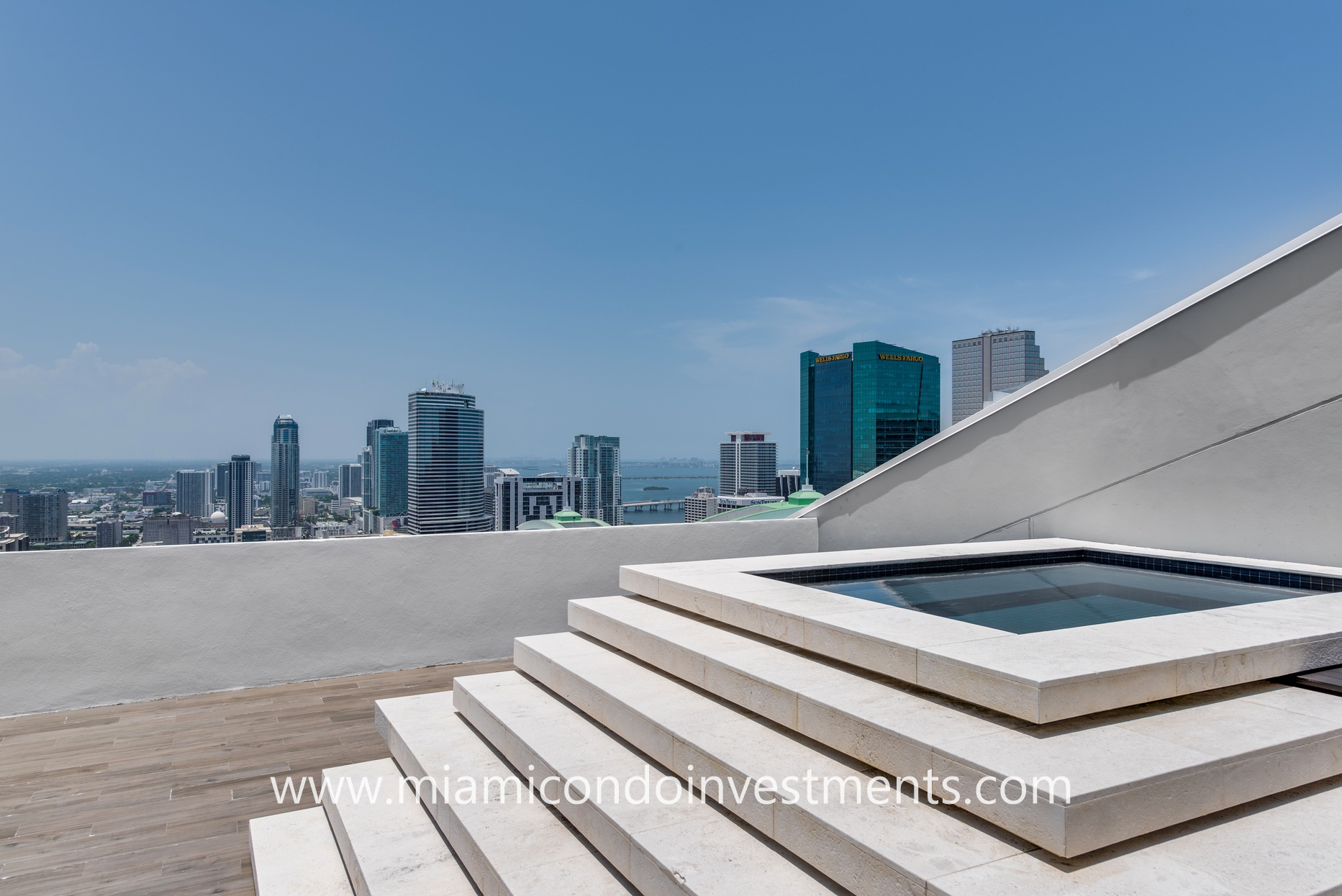 The Rest of the Penthouse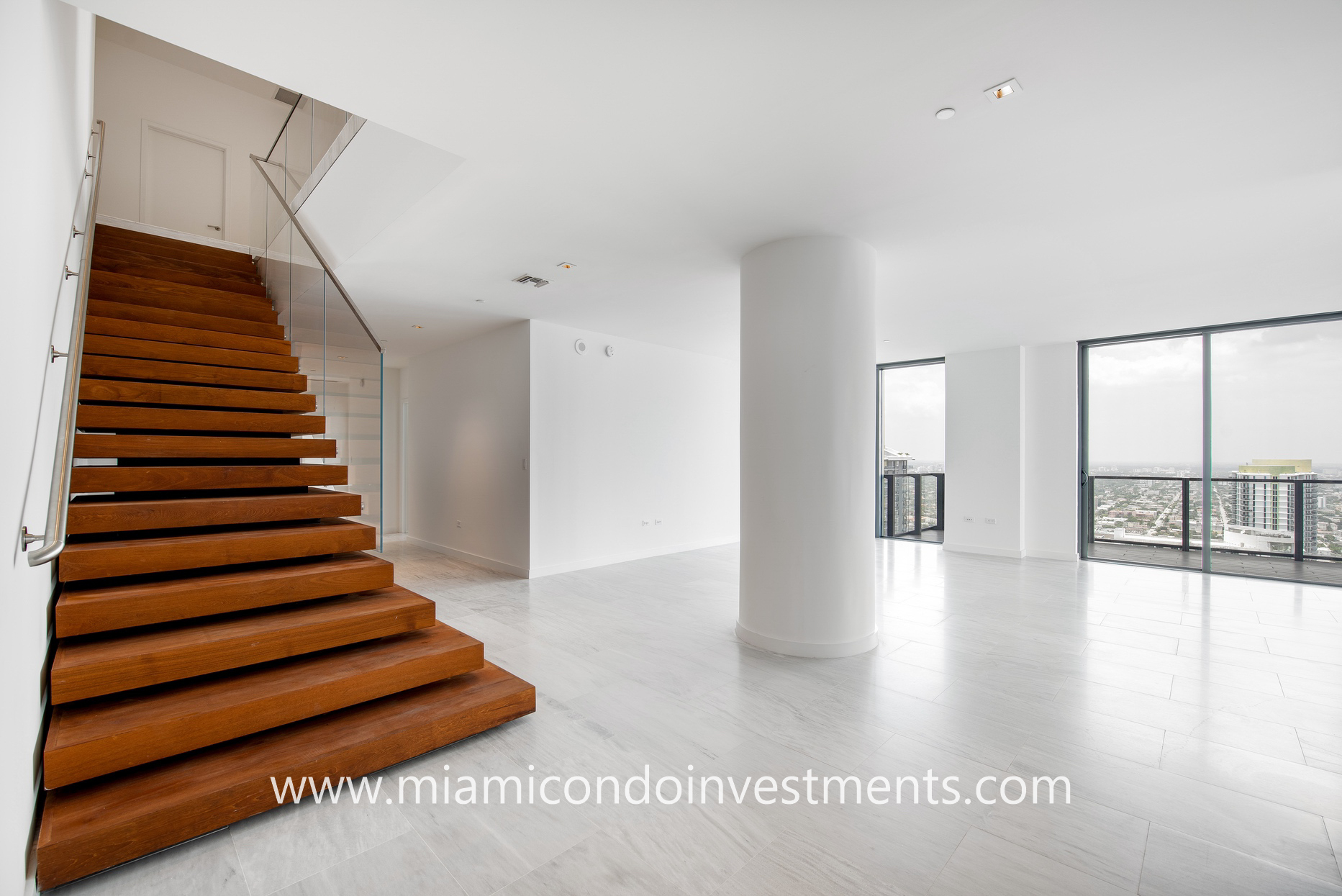 As you walk into Reach PH4204, you are greeted by a grand wooden staircase to your left and open city views straight ahead. The dining room, kitchen, and large rooftop terrace with summer kitchen and pool are located to your right. On the opposite end of the first floor are the second and third bedrooms and laundry room. Along with the master bedroom suite and rooftop terrace, the second floor has a den and fourth bedroom.