Miami Condo Glut is Coming to an End – reports The Wall Street Journal
November 2, 2011
by Lucas Lechuga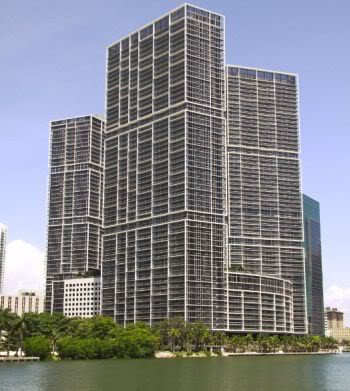 In an article entitled "Miami Condos on Upswing," The Wall Street Journal reported late Tuesday night that the Miami condo glut may soon be over as evidenced by recent sales activity. The article points to a 539-unit bulk deal at Midtown Miami which recently sold for $110M, or $183 per square foot. More importantly, the "acquisition represents one of the last remaining 100-plus unit bulk condominium opportunities in all of South Florida".
The article also states that Icon Brickell, with 1,796 total units, now has fewer than 20 units remaining as of October and is expected to sell out in November. In my opinion, the sell-out of Icon Brickell will ultimately be heralded as the true end of the Miami condo glut. Icon Brickell was depicted, by the media and everyone alike, as the poster child of condominium over-development in Miami and, to me, is as symbolic as it gets. Once the last unit at Icon Brickell closes, those with real estate interests in Miami might as well bust out their vuvuzelas and make some noise because the biggest hurdle will have been overcome for the Miami real estate market.
The recent launch of sales at Paramount Bay is mentioned as well in the article. Paramount Bay launched sales around mid-October. I was recently told that 70 units at Paramount Bay have now either closed or are under contract. More surprising, is the fact that only 4 of the 11 total penthouses remain. None of the penthouses at Paramount Bay with the large terraces (1945 square feet to 2949 square feet) remain available. Given that terraces of that size are rather unique in Miami, there was a mad rush by buyers to grab those. Prices for penthouses at Paramount Bay with the large terraces were priced around $2.1M to $2.9M – a good indication that the luxury market in Miami is also performing stupendously.
Marquis Residences, a 292-unit luxury condo development located in Downtown Miami which was not mentioned in The Wall Street Journal article, hit an important sales milestone recently. I was informed last week that Marquis Residences is now over 75% sold. Remaining 2 bedroom condos start at $590,000 while remaining 3 bedroom condos start at $860,900. A few penthouse condos at Marquis Residences also remain available for sale.
Vizcayne, another condo development in Downtown Miami with remaining inventory, is now over 50% sold. Earlier this week, it was announced that no-doc seller financing is now available with 30% down to qualified buyers. That should make Vizcayne a very popular option among investors once this news is disseminated. Vizcayne prices range from $200K to $2M.
Inventory of new condos in Miami continues to dwindle with each successive month. By all accounts, it very well seems that 2011 will go down as the year that the Miami condo glut came to an end. With the worst behind us, I see 2012 filled with announcements of additional pre-construction condo developments throughout Miami. It will be the year that construction cranes will once again grace our skyline to fulfill the future demand for condos in Miami.