A First Look at Paraiso Bayviews Designed by Karim Rashid
August 7, 2018
by Lucas Lechuga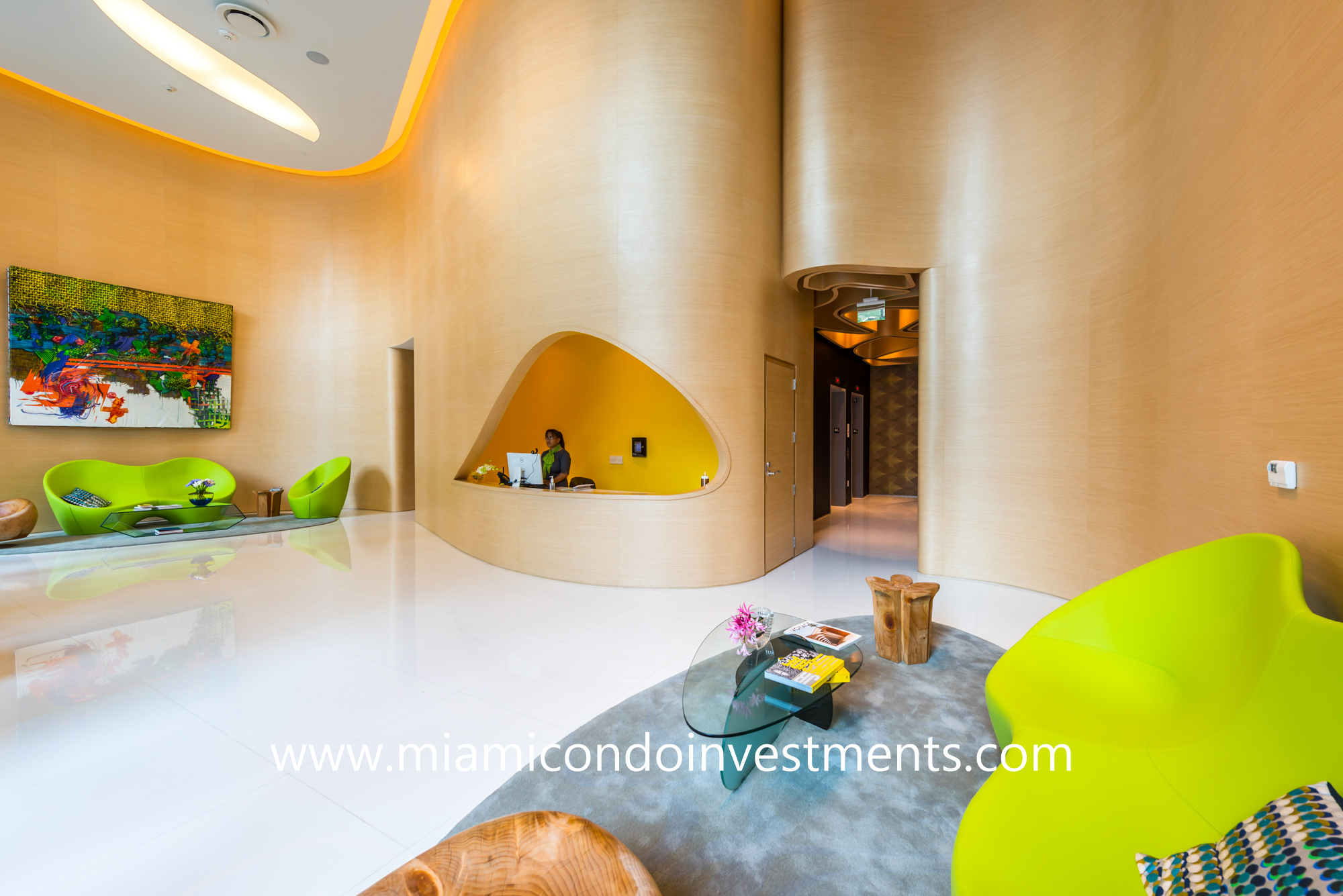 Three weeks ago, I was given an exclusive tour of the recently completed Paraiso Bayviews by Related Group's very own Carlos Rosso. Closings for the building started last month. According to Rosso, Related Group was able to close over 100 units in the first week alone...an outstanding start considering that Paraiso Bayviews has just 386 total units.

The interiors at Paraiso Bayviews were designed by prolific designer Karim Rashid. If the name sounds familiar, you may recognize it because he also designed the interiors at MyBrickell. Known for using bright shades of pink, yellow, orange, green, and purple, his designs are difficult to miss. From the lobby to the fitness center to the hallway wallpaper and everything in between, Rashid's signature look is apparent throughout the building.

Paraiso Bayviews has 386 condo residences comprised of one-, two-, and three-bedroom floor plans plus penthouses. The building's amenities include a rooftop terrace with pool, hot tub, and BBQ area along with a 5th-floor amenities level with sunset pool, tennis court, handball court, BBQ area, children's playroom, billiard's room, state-of-the-art fitness center, theater, spa, clubroom, valet, and full-service concierge. In addition, residents of Paraiso Bayviews have access to the Paraiso Beach Club. Of the four towers comprising Paraiso District (Paraiso Bay, Paraiso Bayviews, One Paraiso, and Gran Paraiso), Paraiso Bayviews is the only one that has a rooftop pool deck.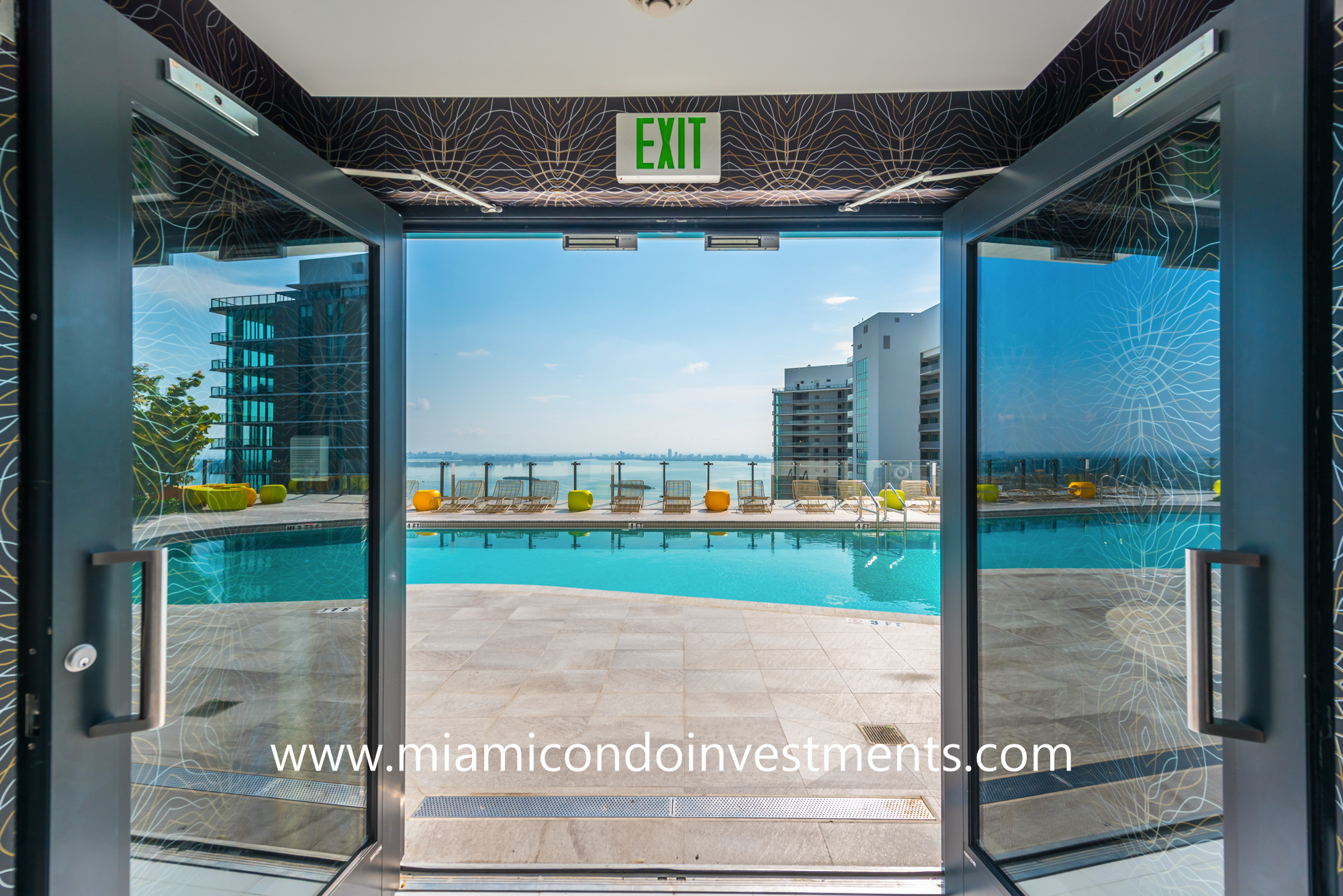 entrance to rooftop pool deck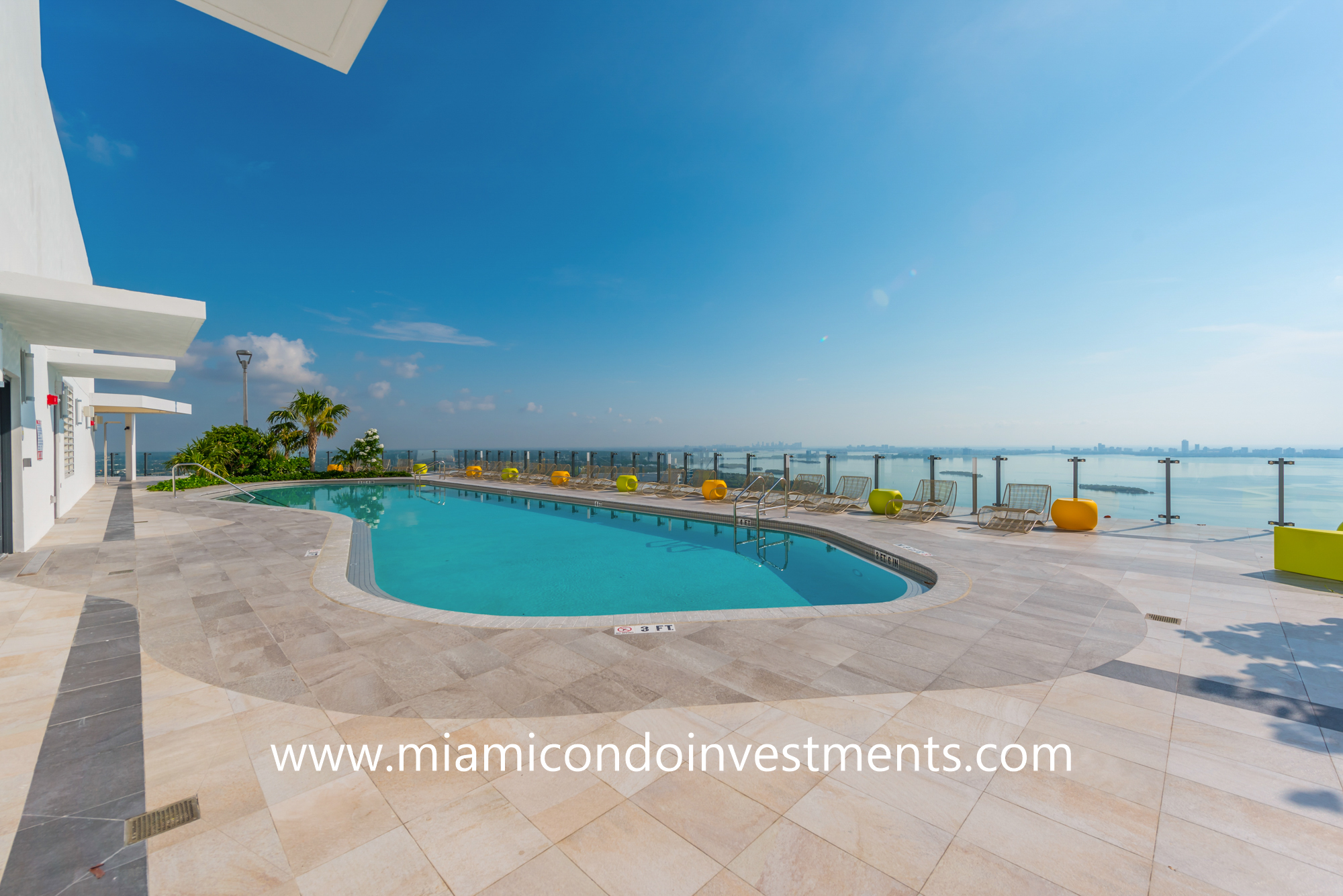 rooftop pool deck[/caption]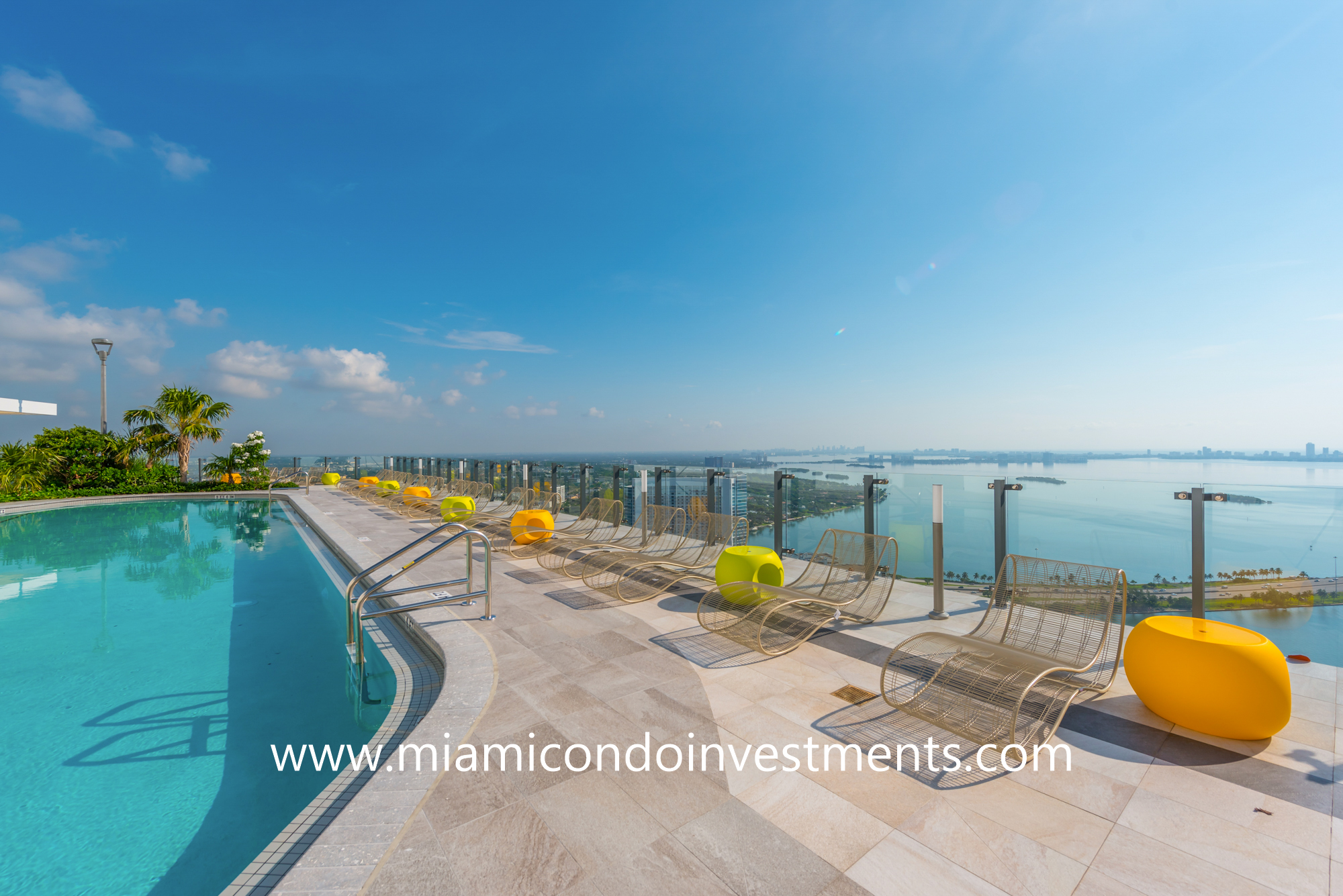 views from rooftop pool deck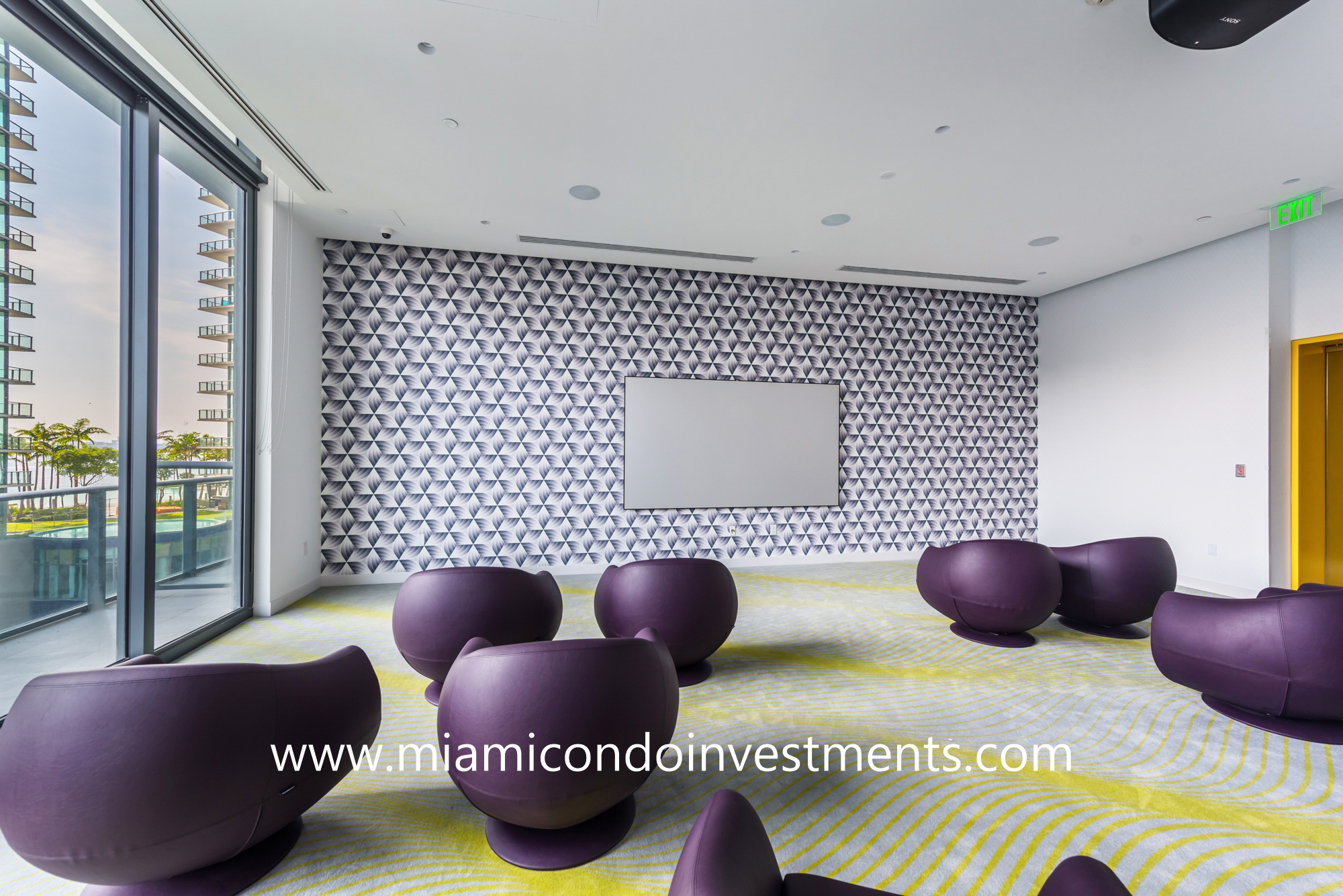 theater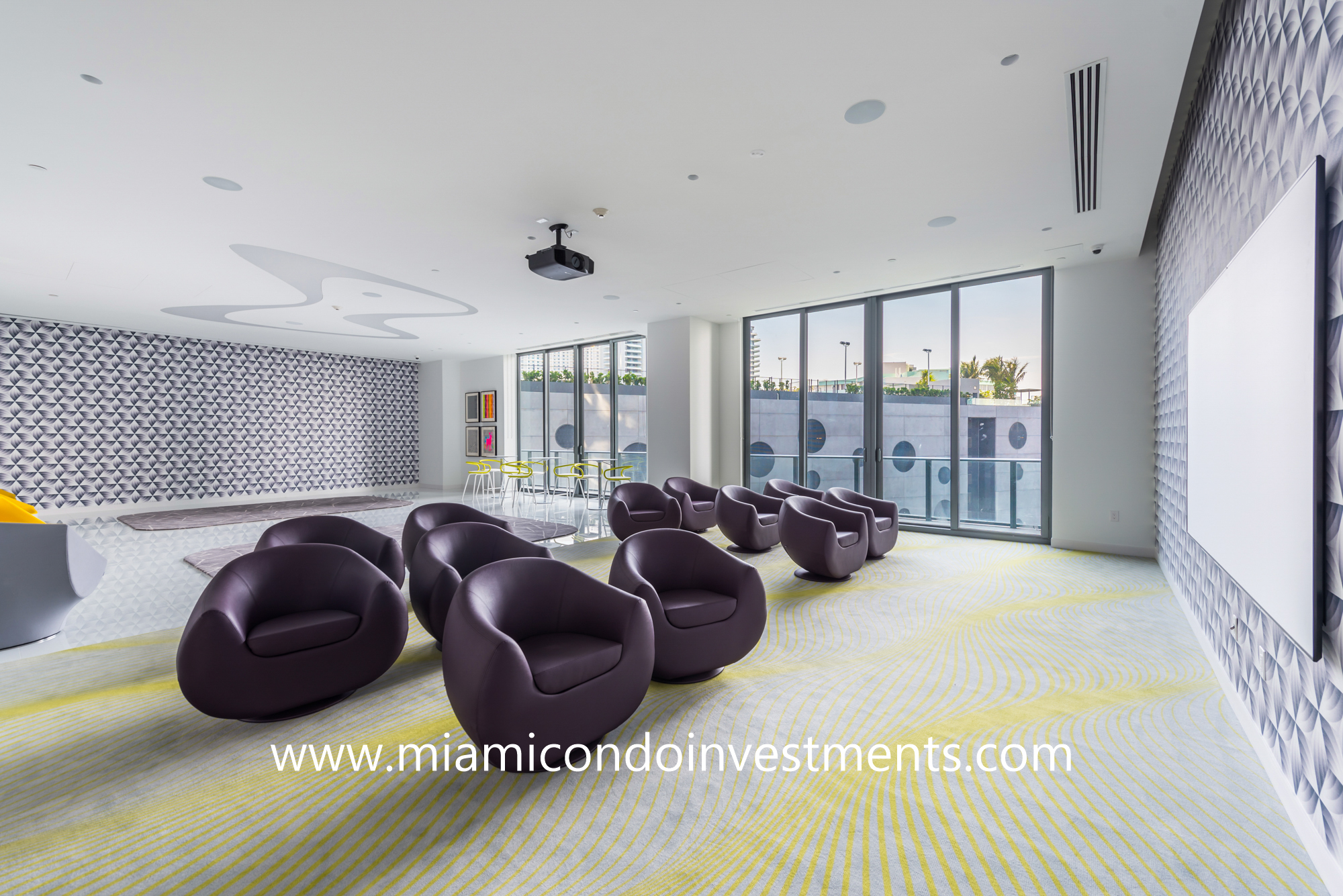 theater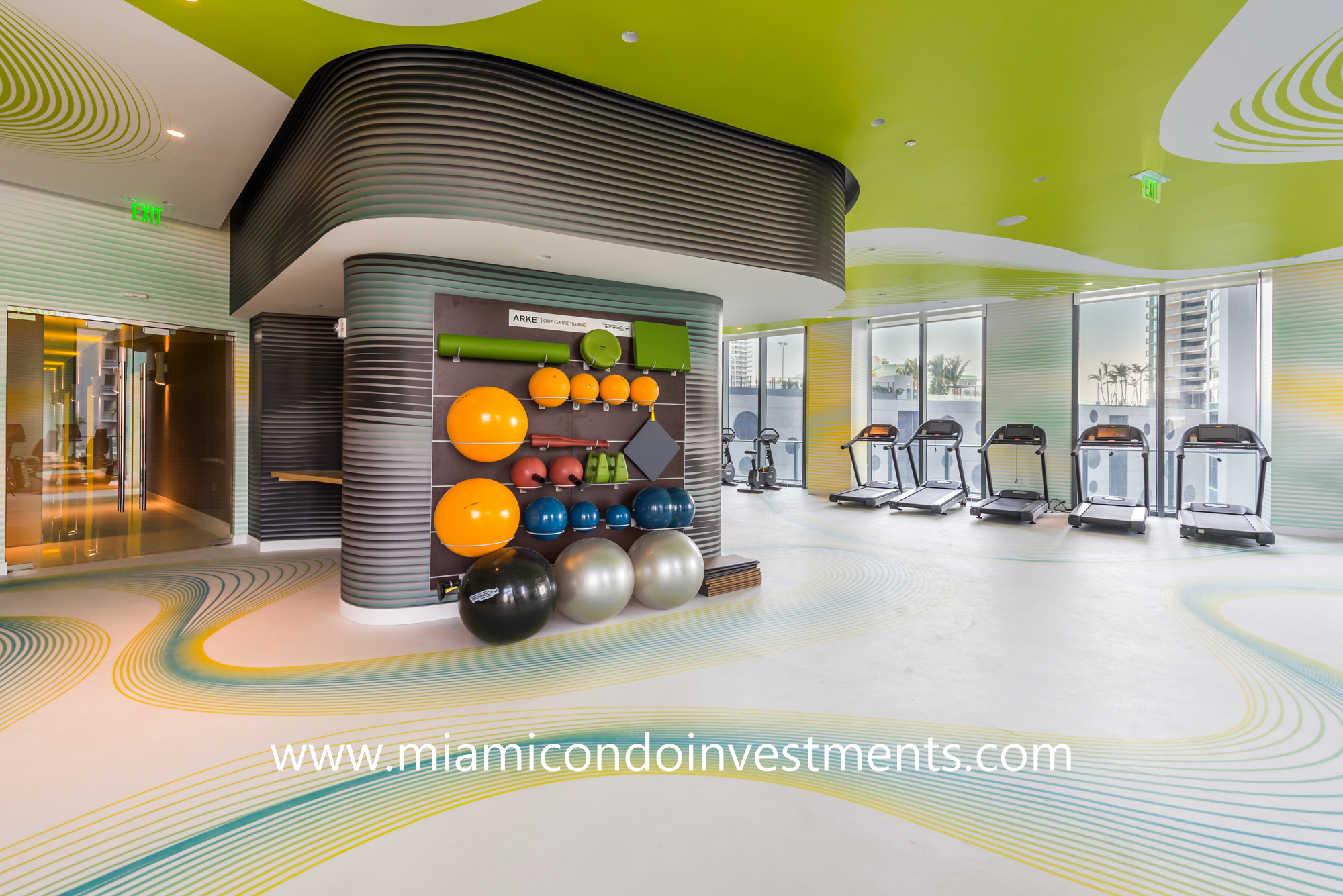 fitness center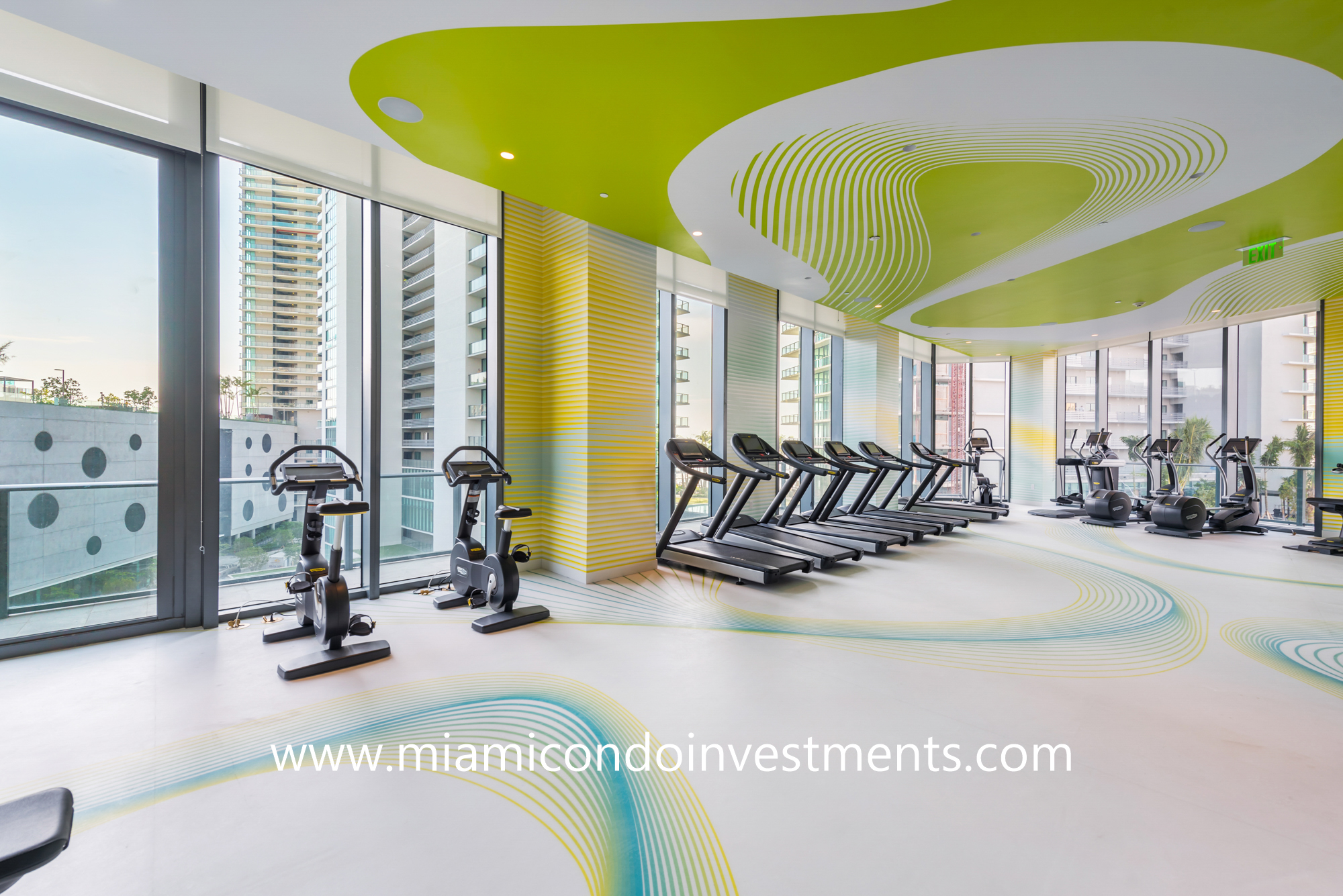 fitness center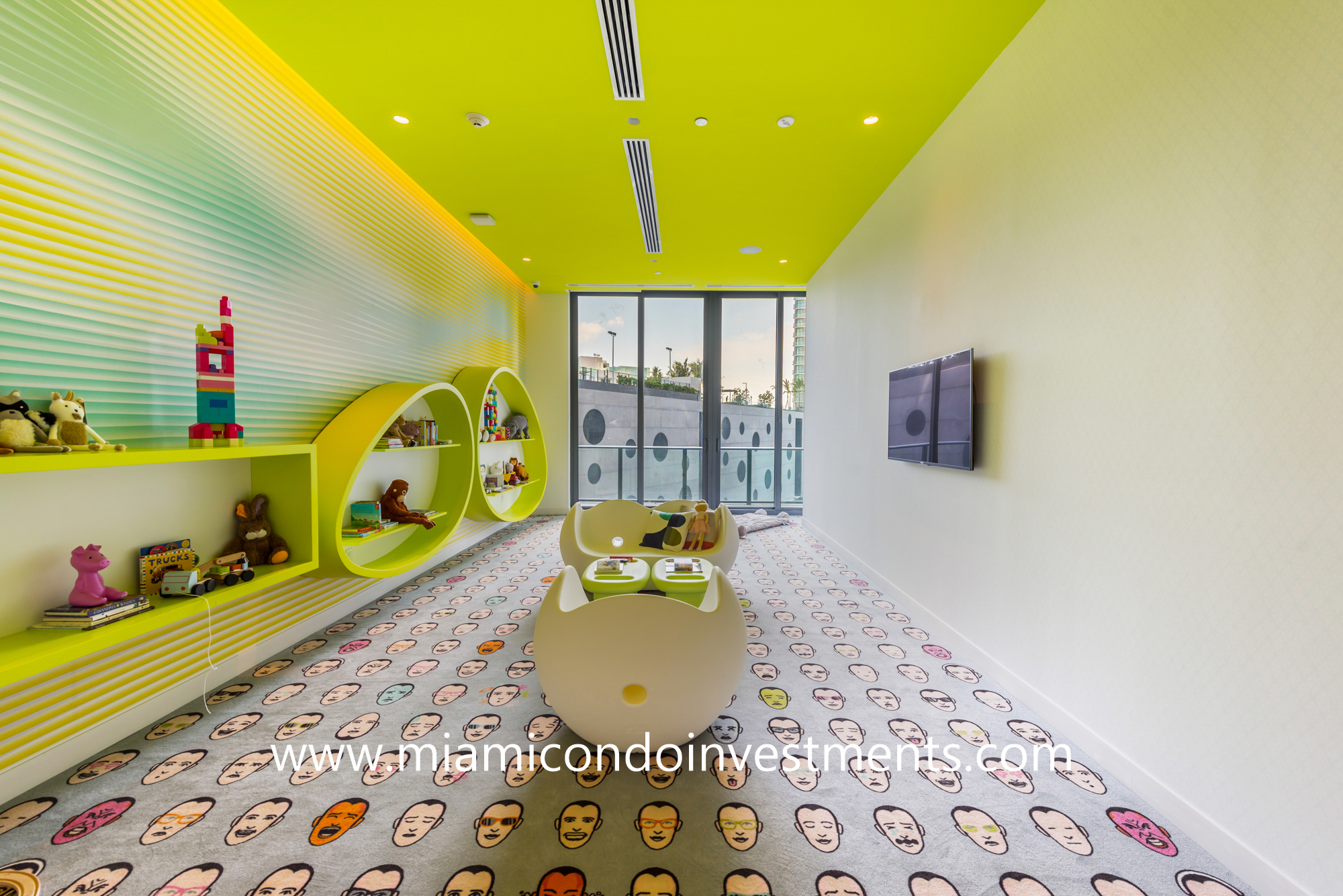 children's playroom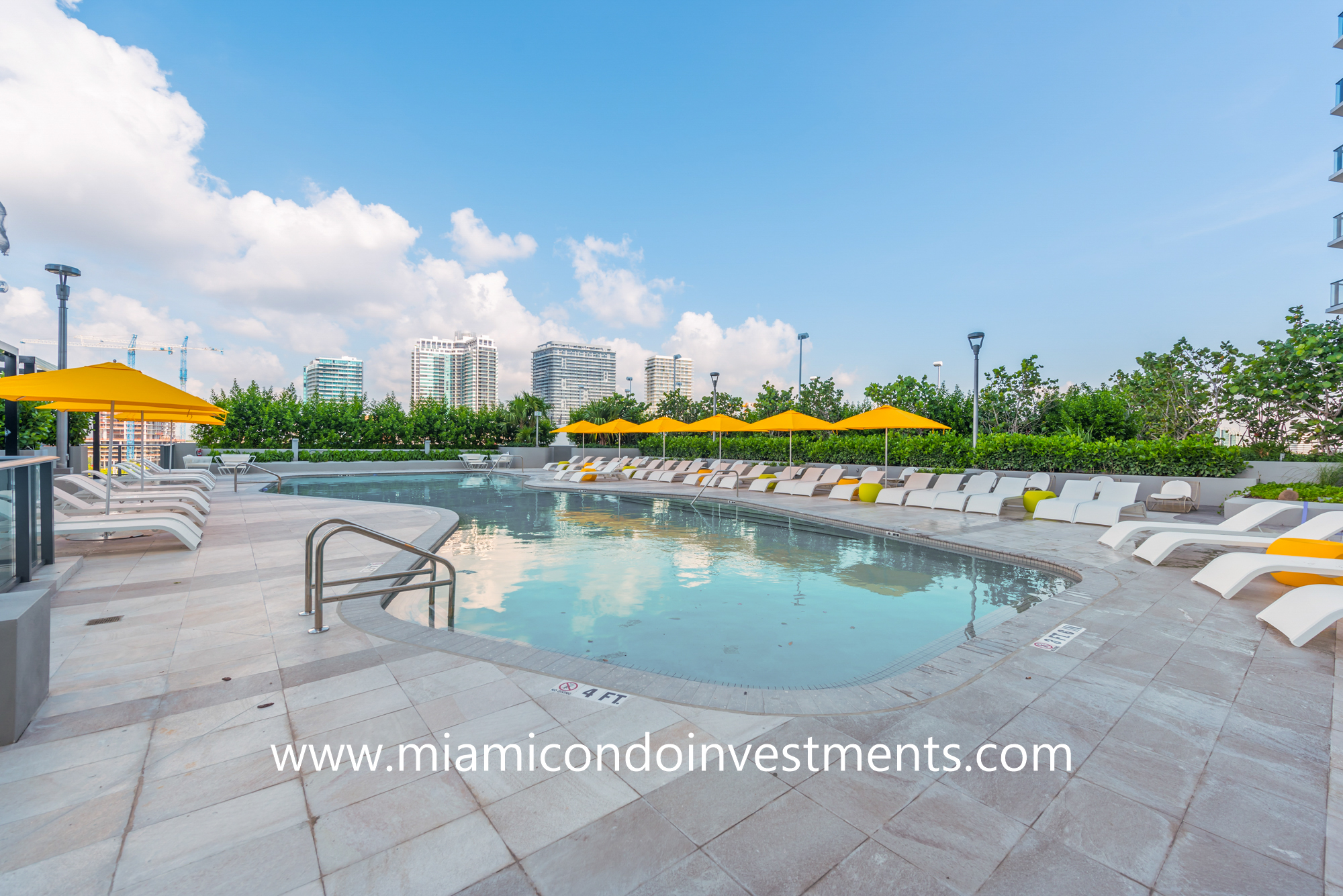 sunset pool deck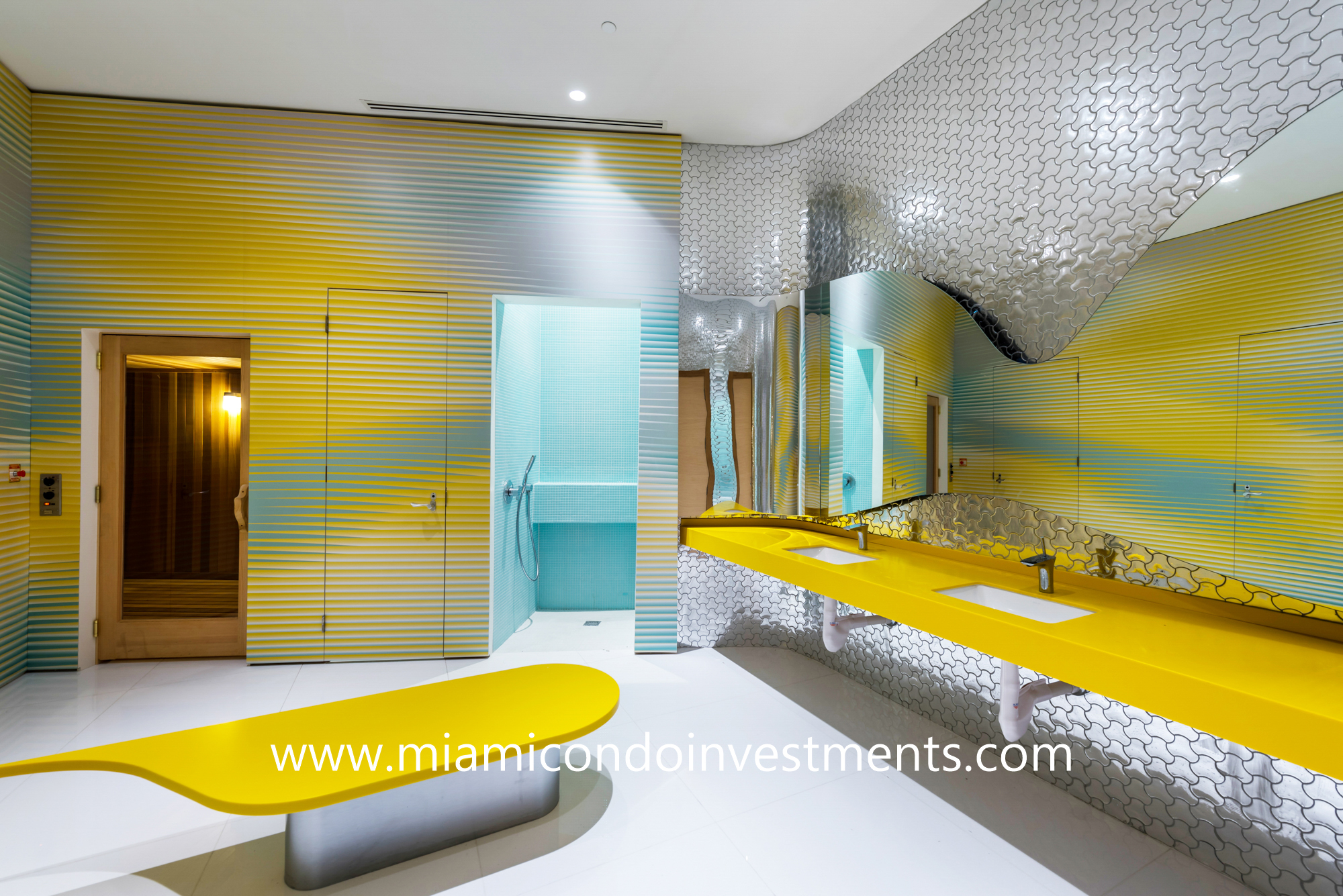 spa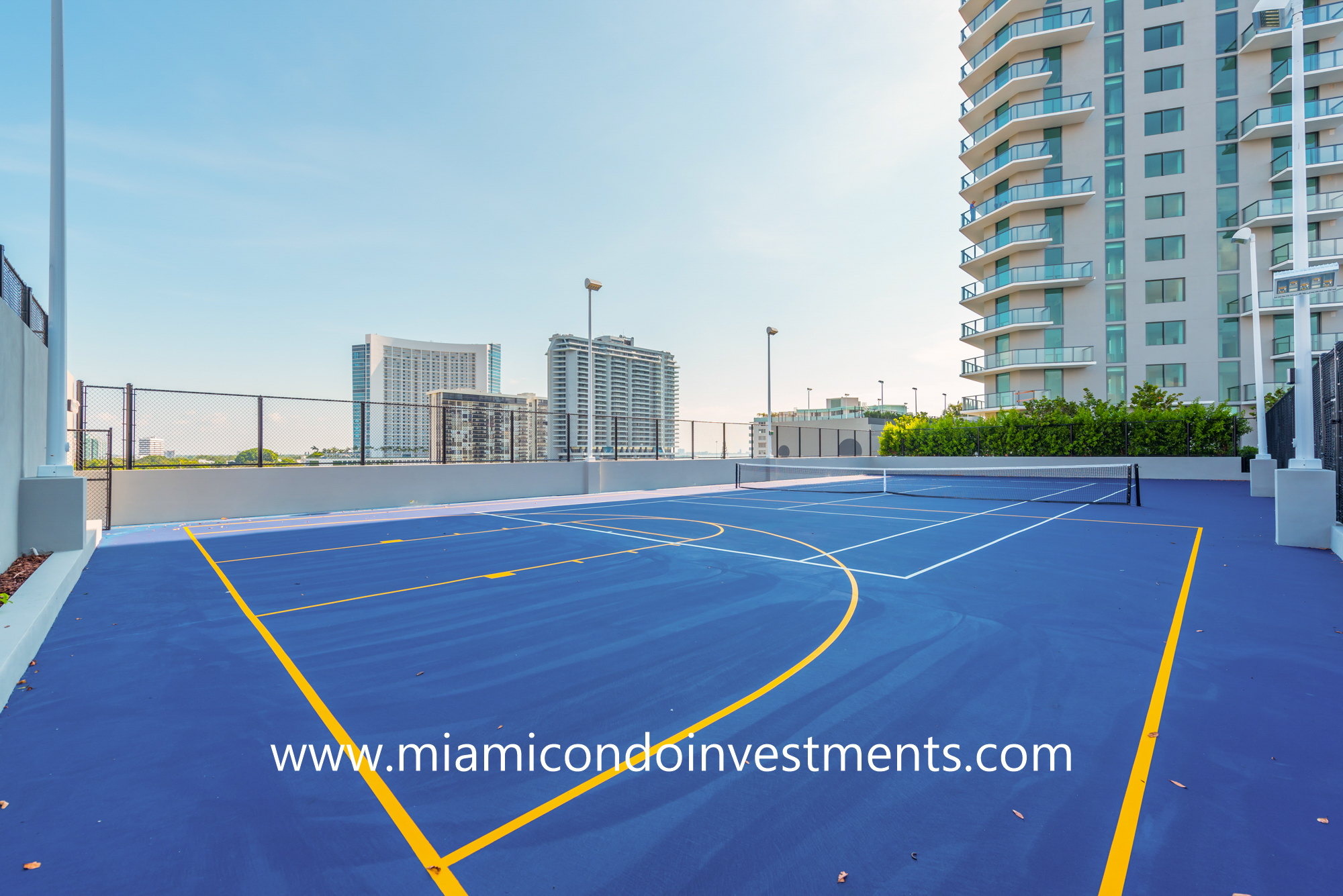 tennis court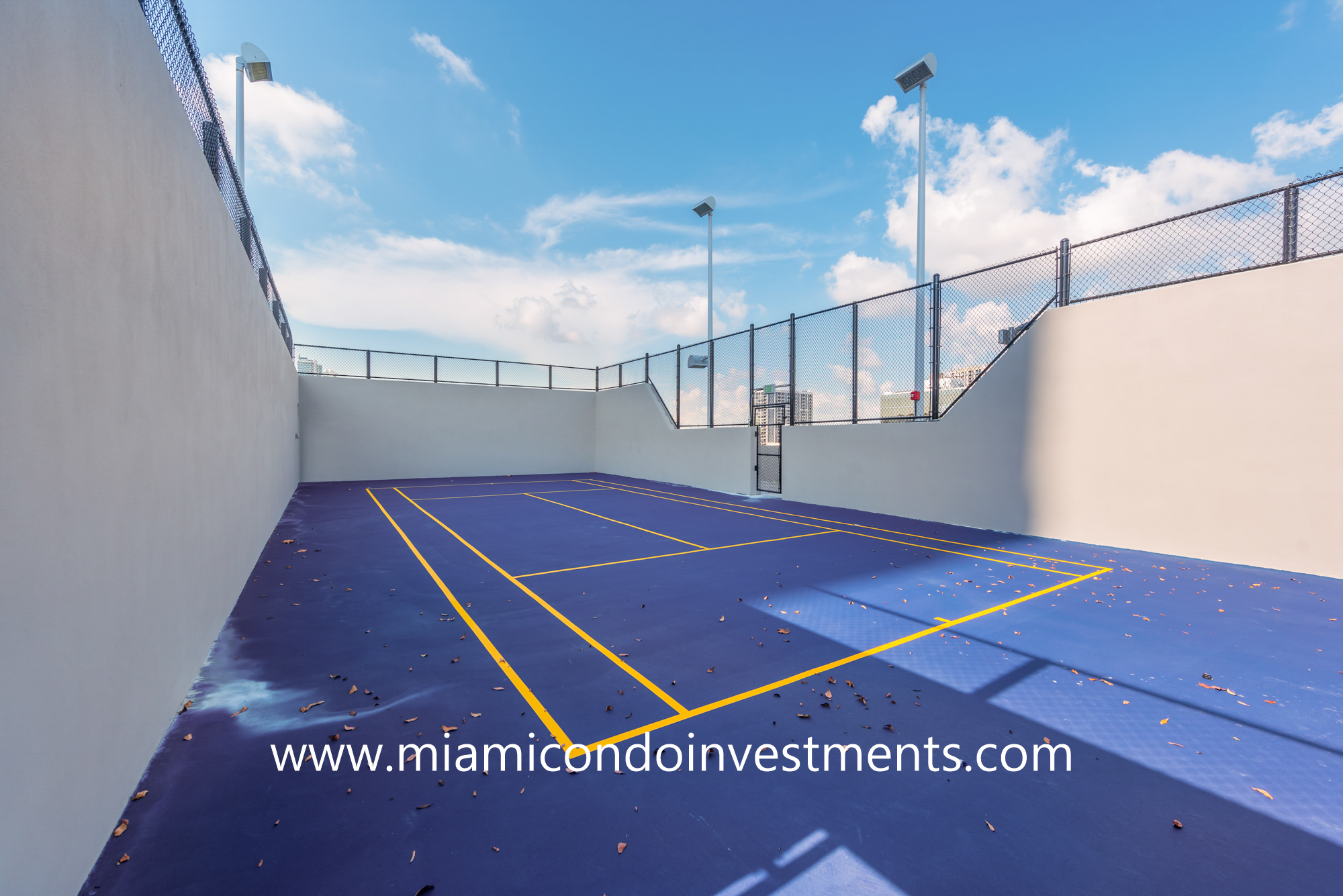 handball court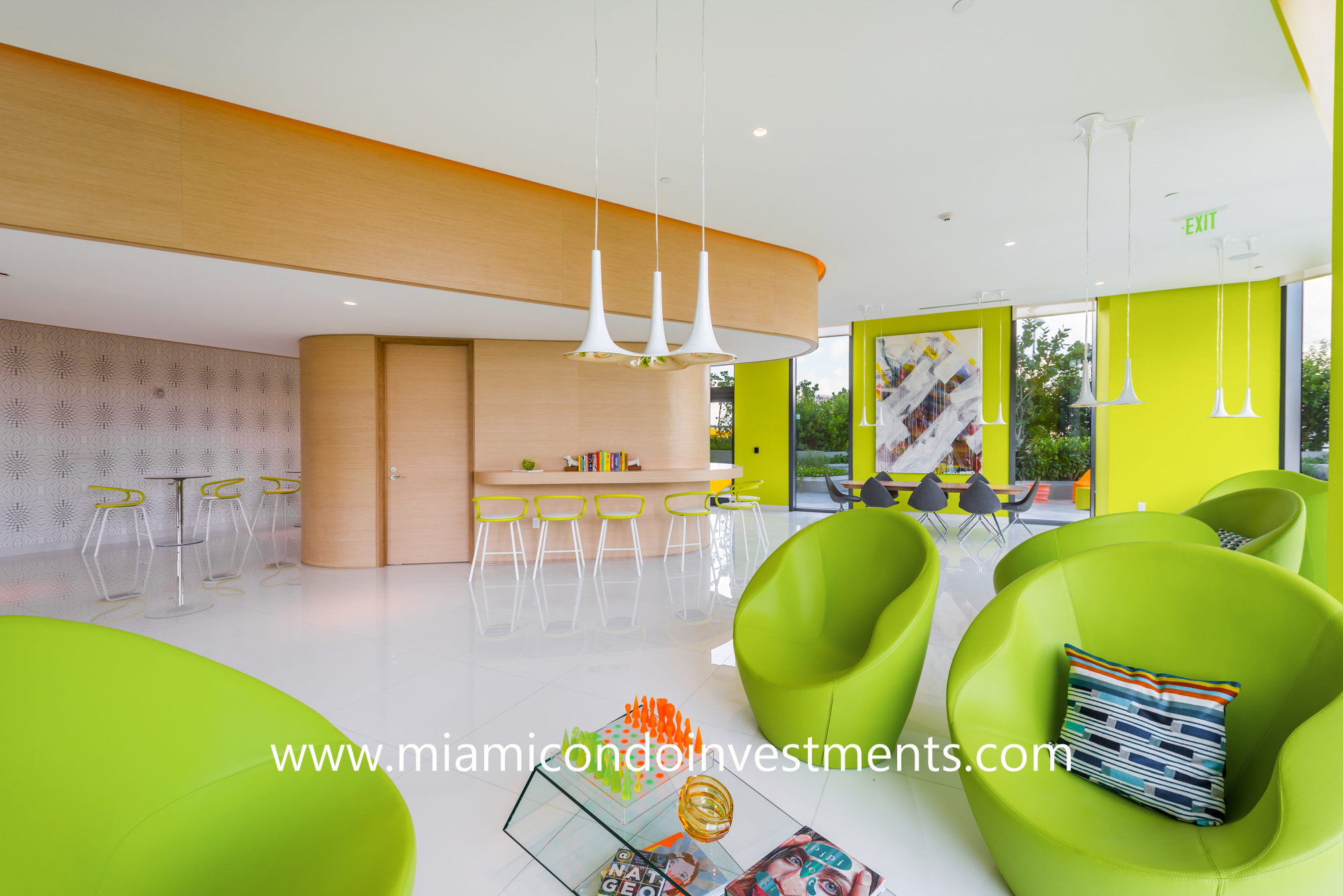 clubroom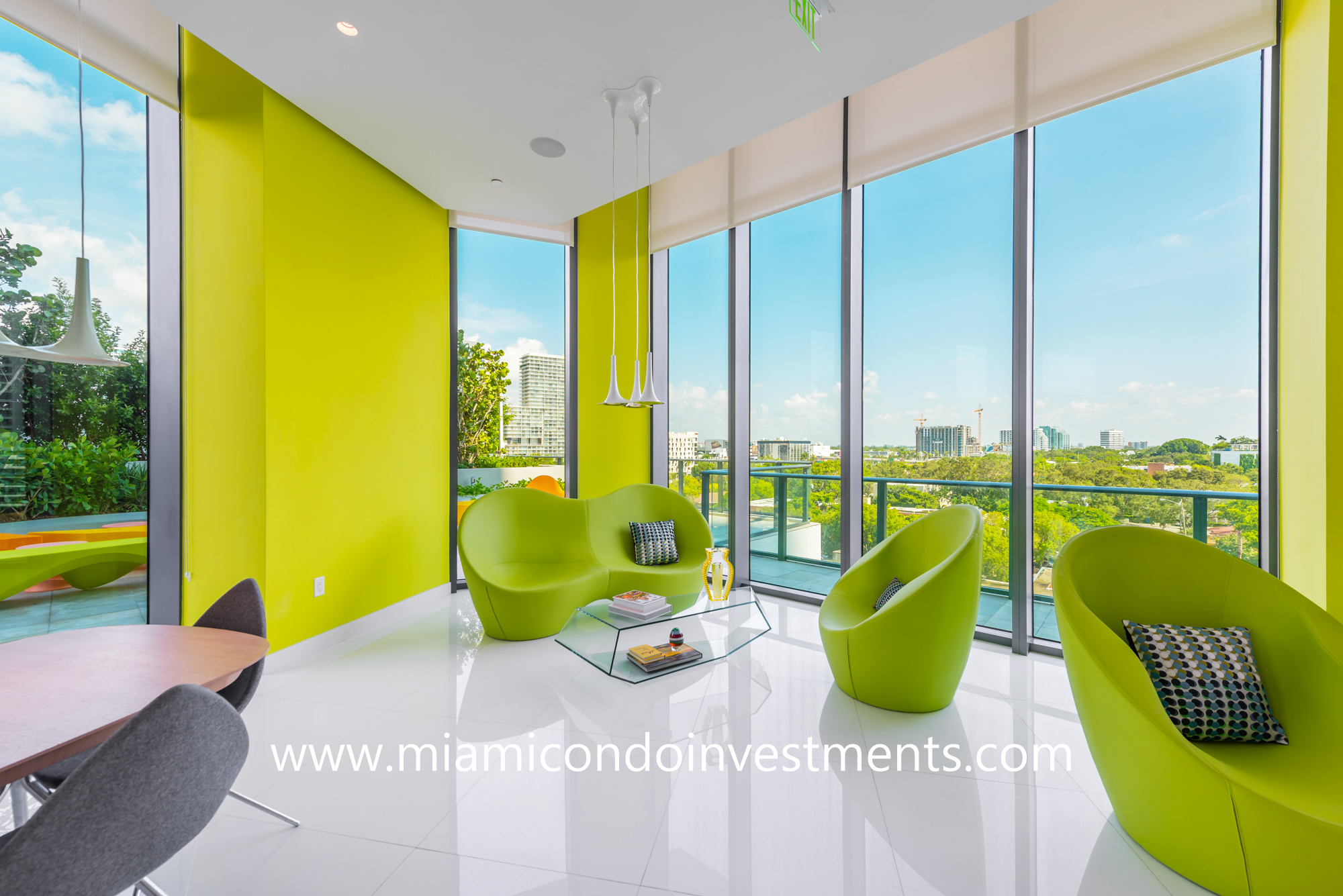 clubroom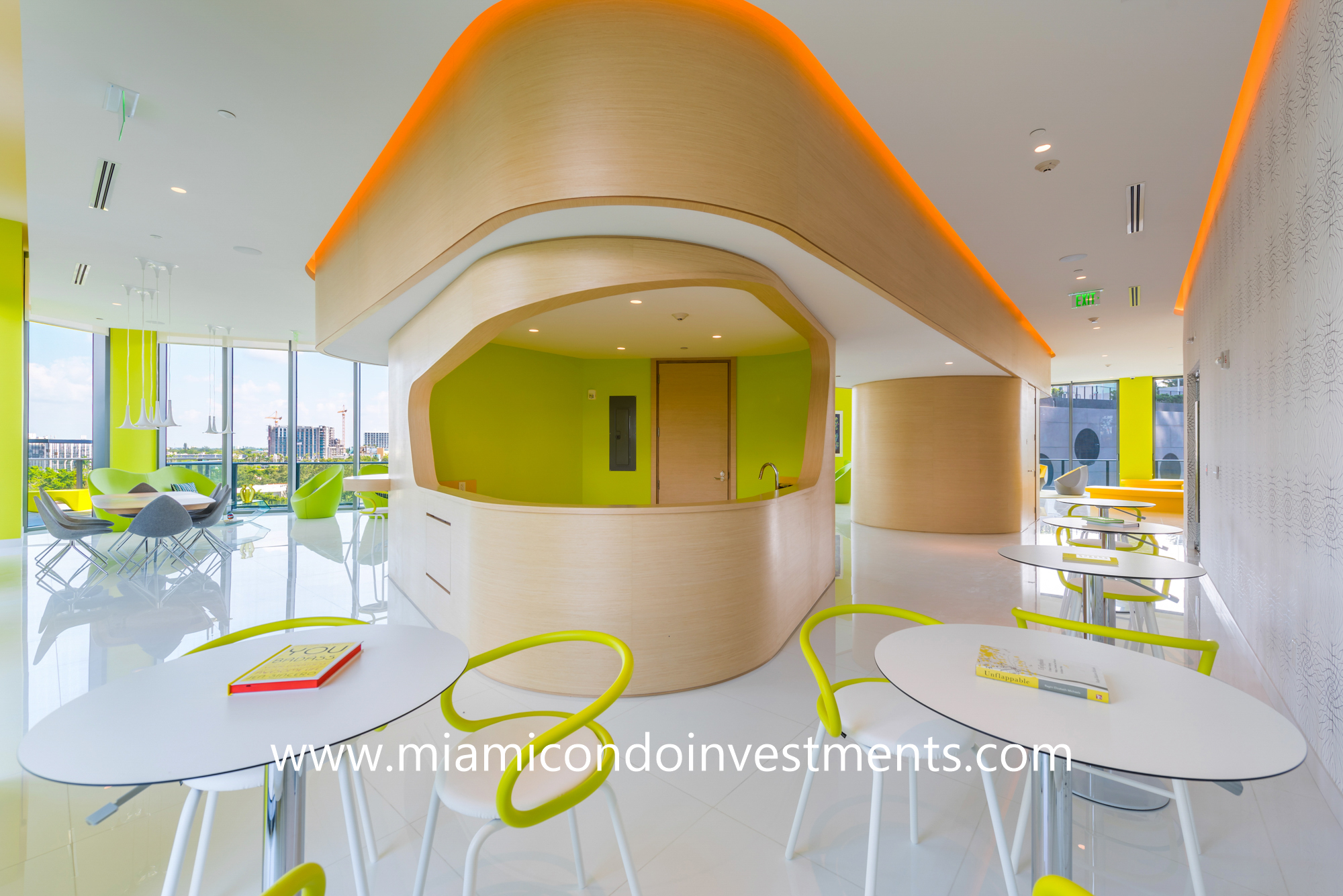 clubroom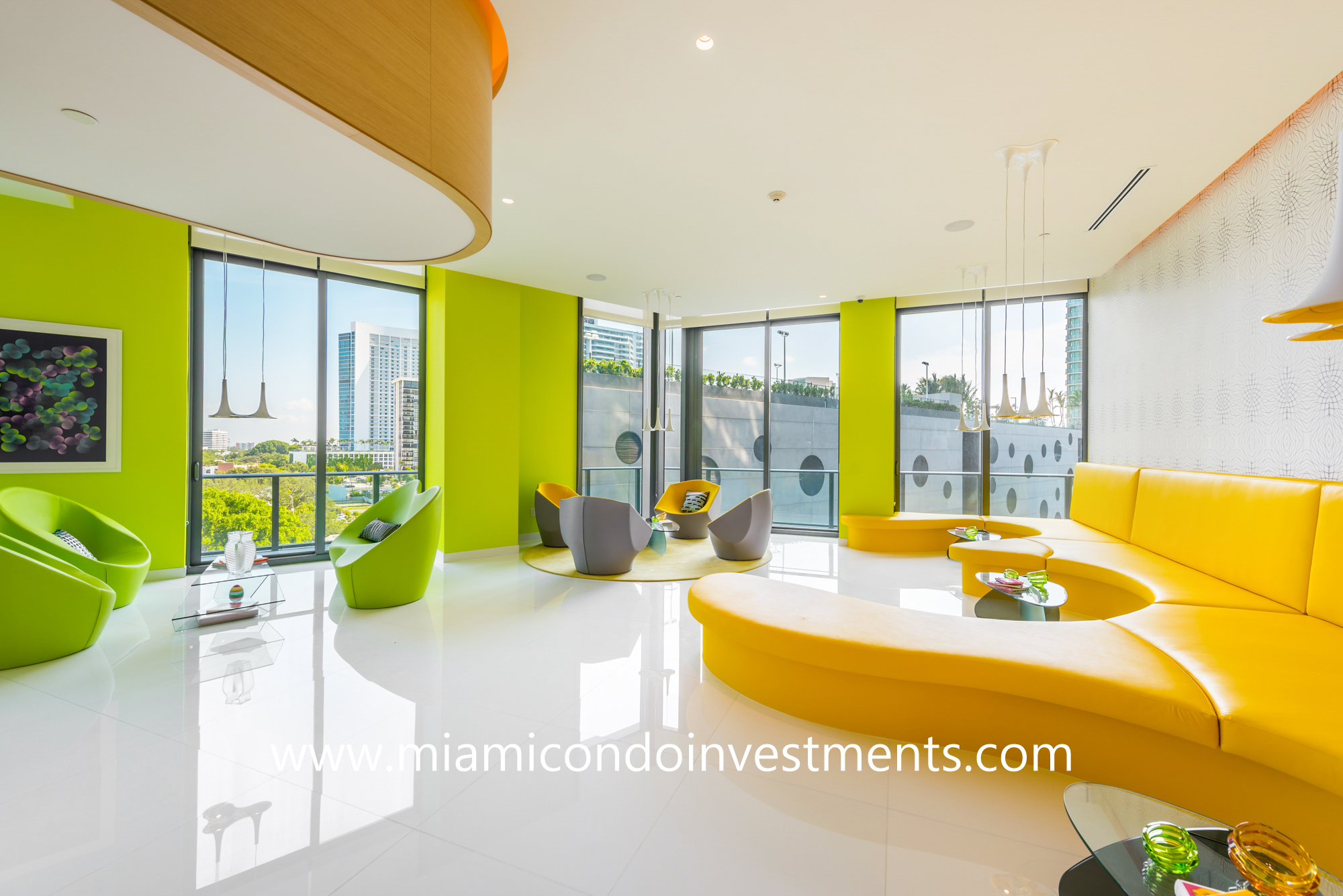 clubroom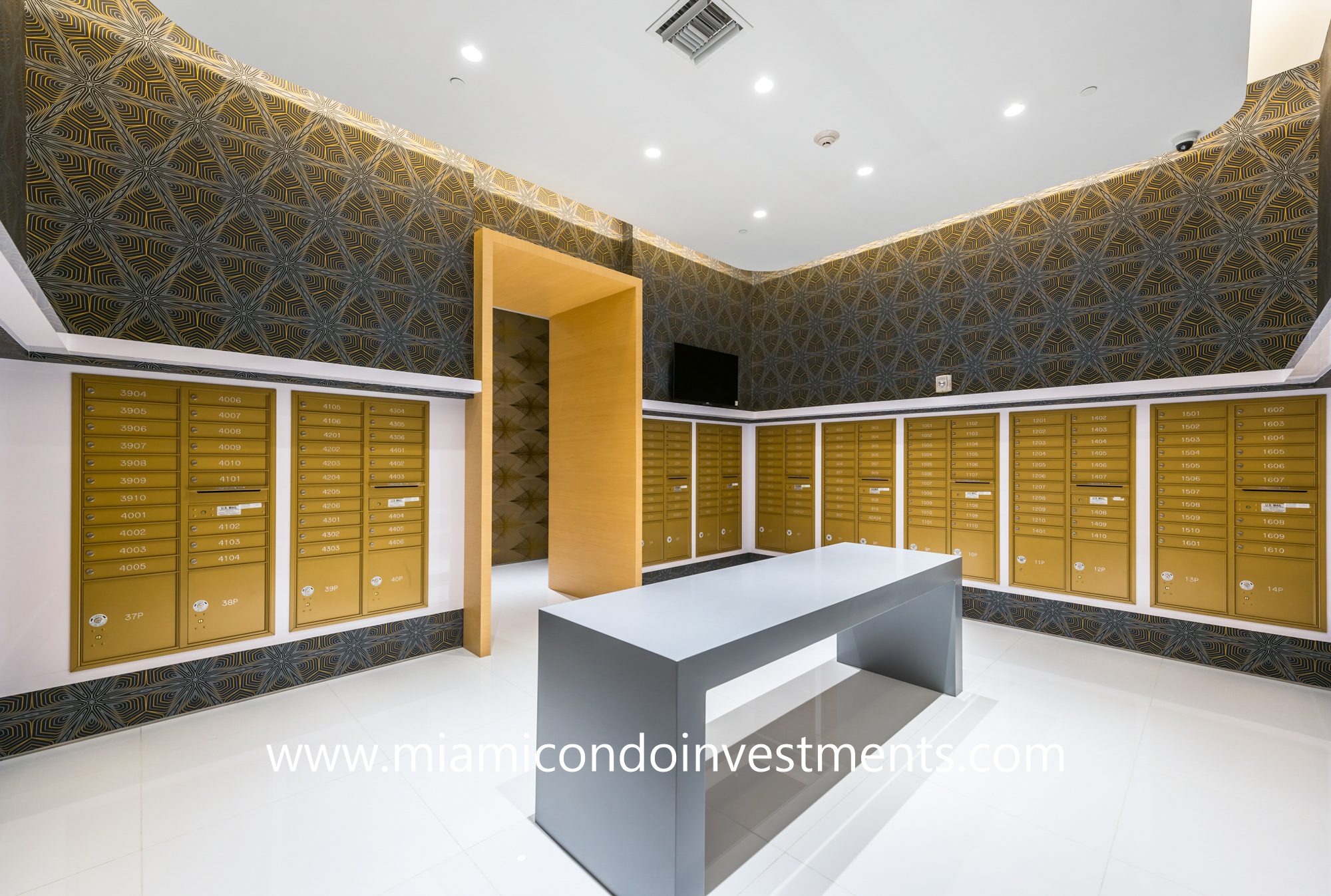 mailroom

Given that Paraiso Bayviews is located behind the other three towers comprising Paraiso District, I was expecting the views from it to be terrible. However, to my delight, the views were quite good; you have views of the water in between the towers and there's enough of a setback where you don't feel like you're living in a fishbowl.

At the time of this writing, there are 13 units listed for resale ranging in price from $530 to $852 per square foot and 38 units listed for rent ranging in price from $2.32 to $3.67 per square foot. Most of the units at Paraiso Bayviews come with carpeted floors, but I was told that a good percentage of the owners purchased the flooring upgrade (as seen in the photos below).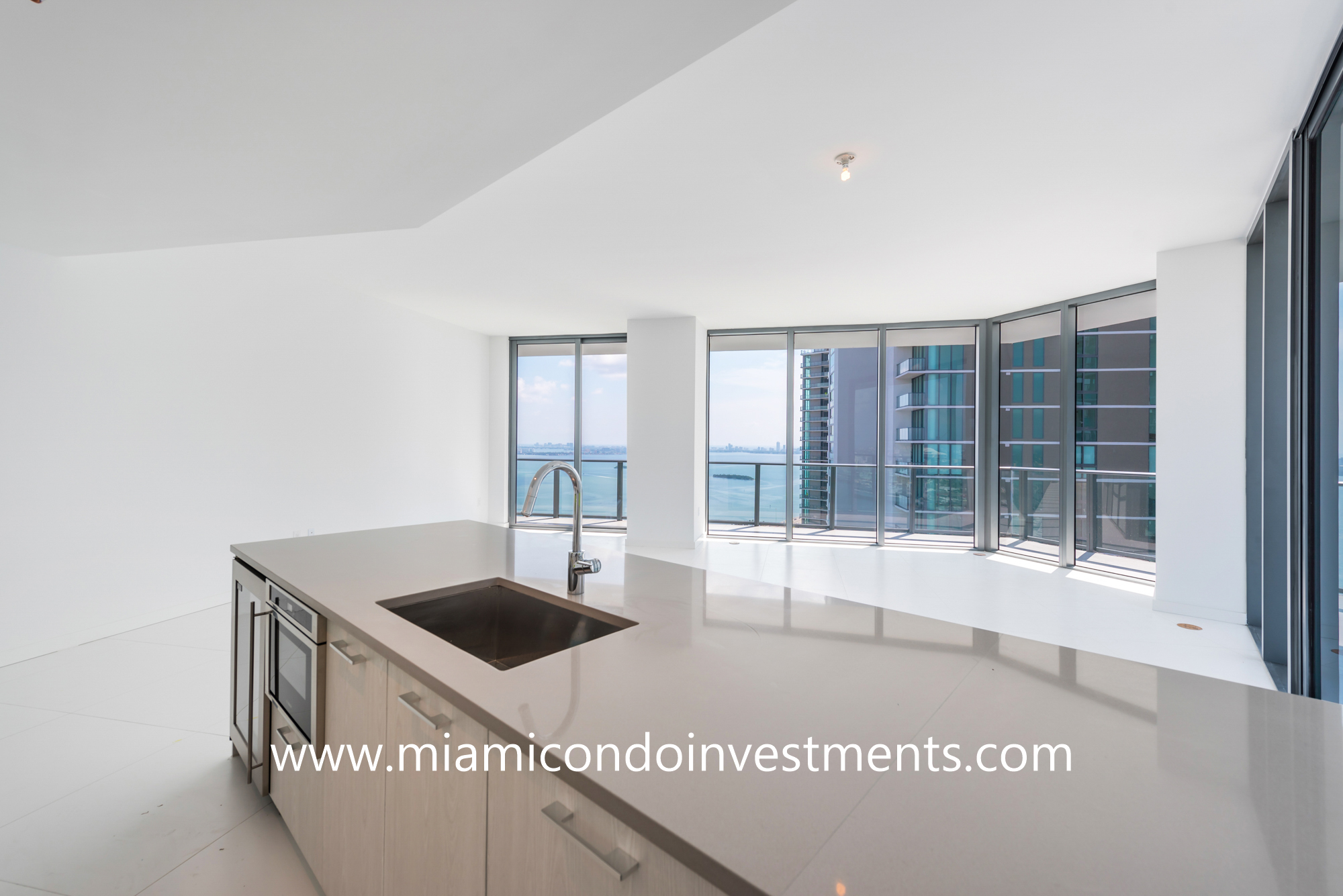 view from kitchen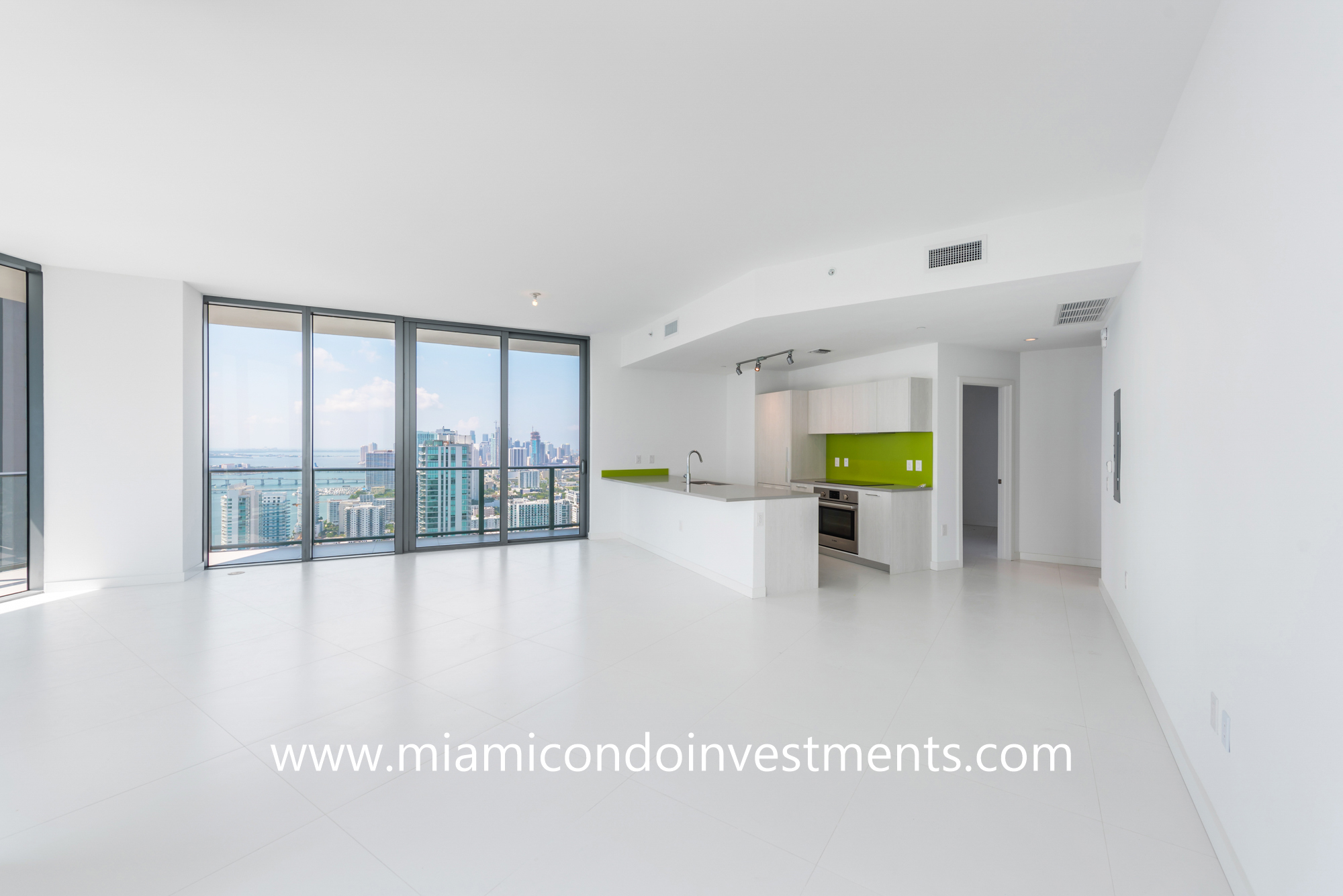 Paraiso Bayviews kitchen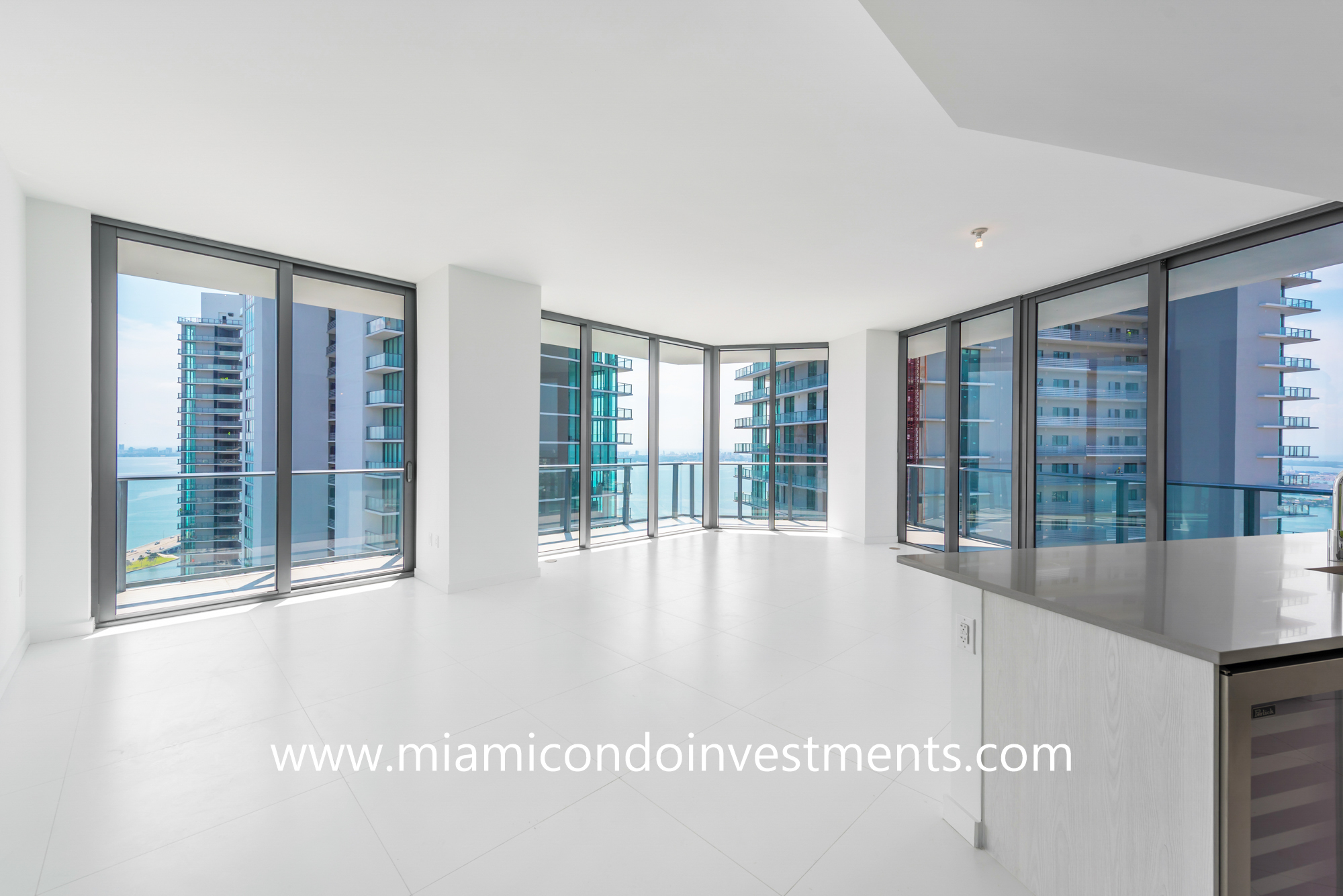 views from Paraiso Bayviews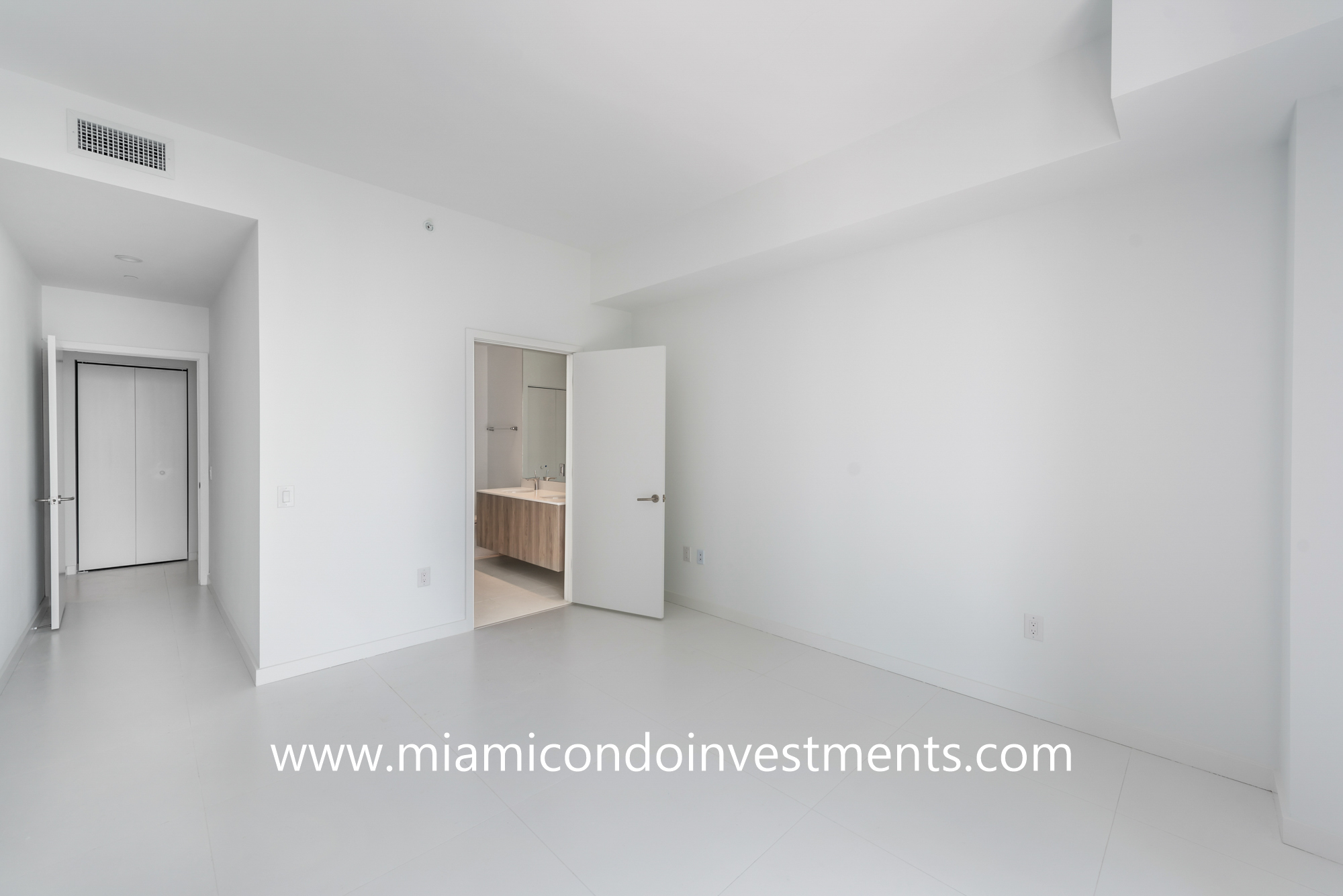 Paraiso Bayviews bedroom