Aria On The Bay To Top Off This Week
April 5, 2017
by Sarah Elles Boggs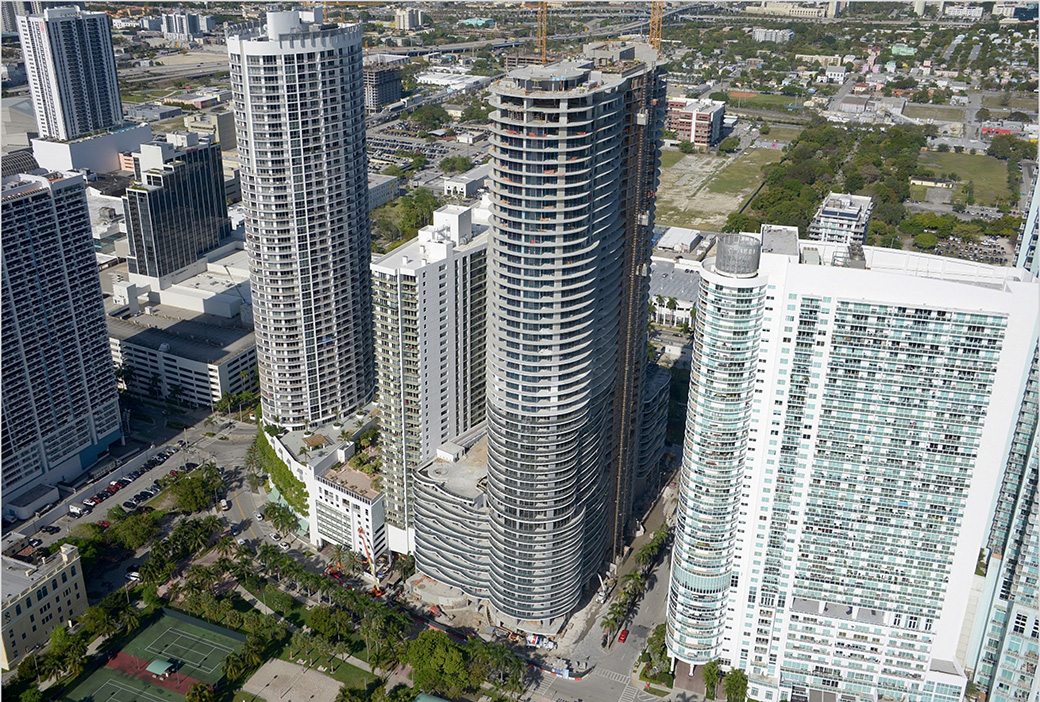 Construction has been steaming along at Melo Group's first luxury tower, Aria on the Bay. The 53 story waterfront tower is growing at a rate of 1 floor per week and is now on the 52nd floor. Vertical construction started in December of 2015.
The sales of the growing tower have remained strong as well, despite the market slowdown. In October the project was reported to be 70% sold, and the developer lowered the minimum deposit requirements from 50% to 35% on select units. When the project reached 74% in January of this year, they expanded the incentive, lowering the deposit requirements for all units. This is a pretty common strategy for developers who are at advanced stages of construction and have sold nearly all of their inventory. At 78% sold today, that leaves 142 purchase opportunities as of now. Since it appears that the project is selling 4% of their units every 3 months, it looks like they are selling just under 10 units per month. While that is not an amazing figure by Miami standards, it is certainly a nice figure considering that so many buildings have inventory today. At this rate, we should expect to hear a "sold out" announcement before the building opens later this year. Very nice, Aria!
Prices of the remaining inventory range from $400,000 to $1.8 million.