Aria on the Bay Lowers Deposit Requirement To 35% On All Units
January 10, 2017
by Sarah Elles Boggs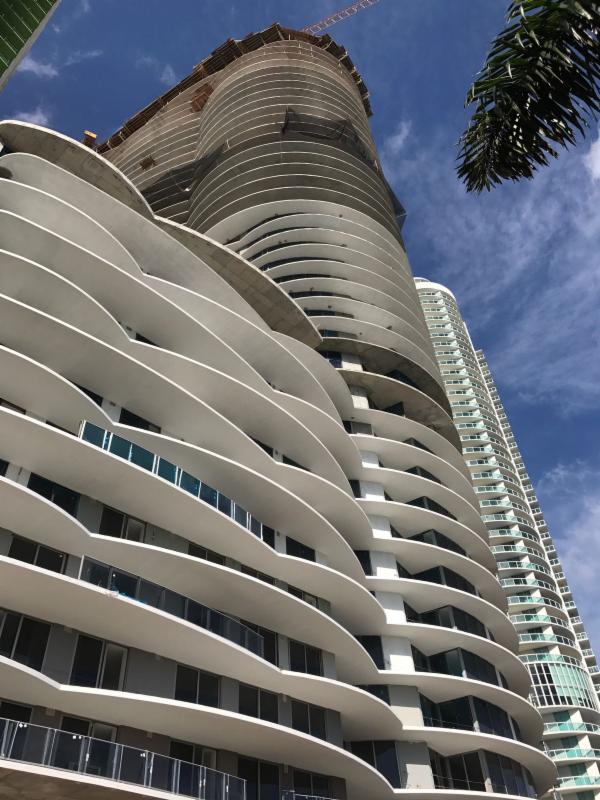 Edgewater's Aria on the Bay is slashing their minimum required down payment to 35%. Prior to the change, buyers were required to deposit at least 50% of their purchase price before closing.
The construction is currently on the 41st floor and will top off this summer at 53 floors. The 35% deposit schedule is: 20% of the purchase price is due within 2 weeks of the contract being signed and the remaining 15% is due at top-off. The final balance is due at closing in late 2017 or early 2018 although it is common for mortgages to be introduced for the final amount.
Aria on the Bay is Melo Group's first luxury waterfront tower and is already a big success. They have sold 74% of the 647 units with an average price of $540/square foot. Remaining opportunities range from a $420,000 1 bedroom with 880 square feet and a south view up to the $1.6 million 3 bedroom residence with a den, 4 full bathrooms, private elevator and a 600 square foot terrace with north views.