Elysee Lands $16.5 Million Construction Loan
October 5, 2017
by Sarah Elles Boggs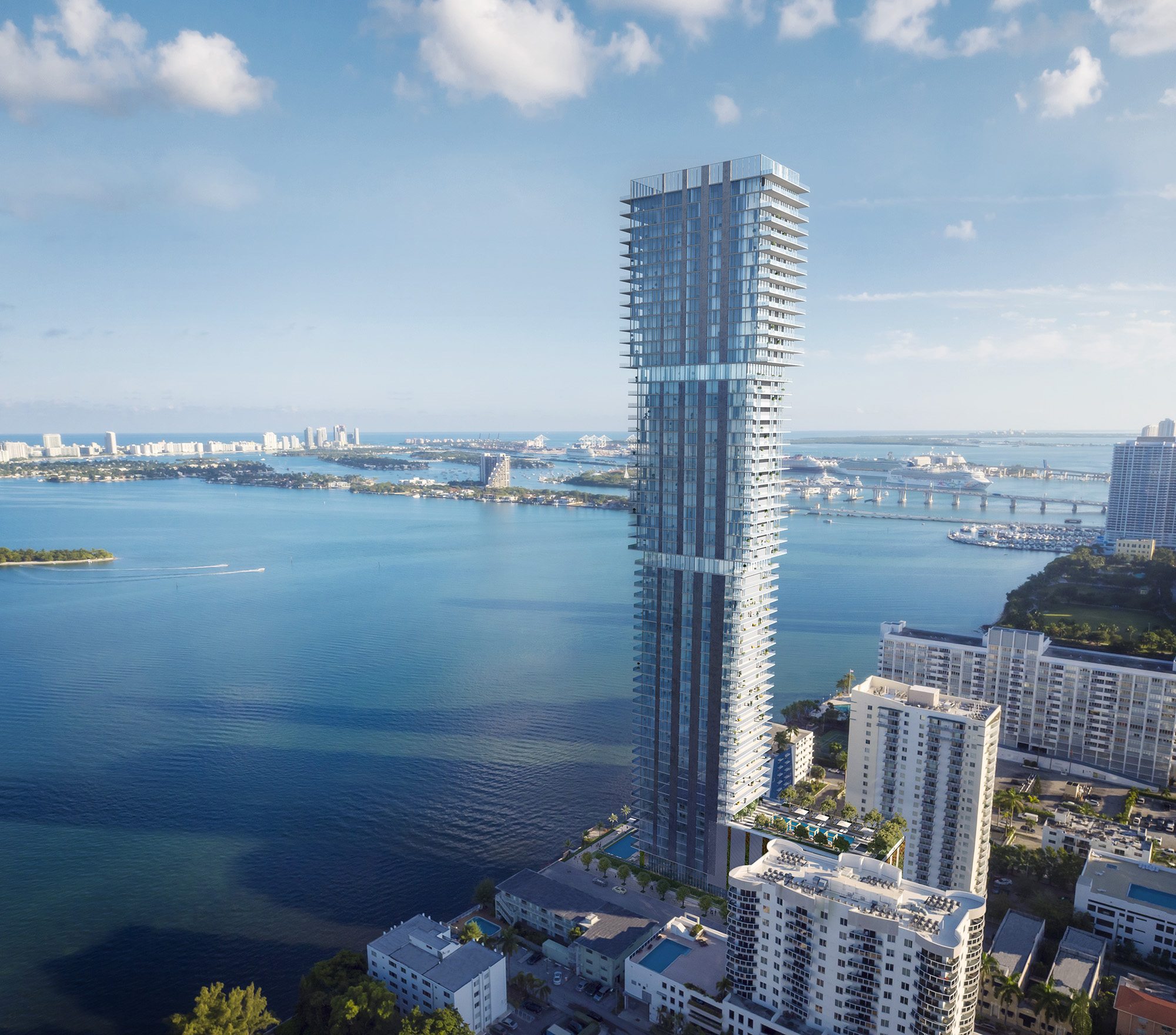 Just months after the successful opening of Biscayne Beach, Two Roads Development has landed a $16.5 million construction loan that will fund the first phase of construction for Elysee, a boutique ultra-luxe tower just blocks away.
Work commenced back in March on the 124-foot-long seawall in order to prepare for the formal groundbreaking, and now with these additional funds granted by California-based Mosaic Real Estate Credit, LLC, the developers will be able to start bringing the 57 story project out of the ground. The first phase of development will include the site work, excavation, installation of pilings, and the pouring of the foundation.
Construction loans are notoriously difficult to obtain, and this is a very good sign for Elysee. Developers must prove to the lenders that they have a strong track record, well-capitalized sponsorship, a preferable location as well as consistent sales activity. Once the loan is obtained and dirt starts moving, the remaining inventory tends to sell faster, as buyers have increased faith that the project will come to fruition. Many buyers are also more willing to jump on board with a new development when they can physically see what they are buying. All in all, this is amazing news for Elysee.
One of the differentiating features of Elysee is the size of the residences. All of the homes are either half-floor or full-floor plans, offering a boutique/private feel. They will include floor-to-ceiling glass windows and sliding doors, private elevators and foyers, 10-12 foot ceiling heights, designer finishes and fixtures, premium appliances, top-of-the-line Italian cabinetry, as well as two expansive east/west-facing terraces with 180-degree sunrise and sunset views.
As of today, 45% of the project's 100 units are in contract. Remaining residences range from $1.7 million to $4 million, at $639 to $800 per square foot. The penthouse collection has been dubbed "Les Grandes Maisons" and range from $2.8 million to $10 million.
Completion is slated for 2019.