One Thousand Museum – The Best Bargain in Town
December 19, 2013
by Lucas Lechuga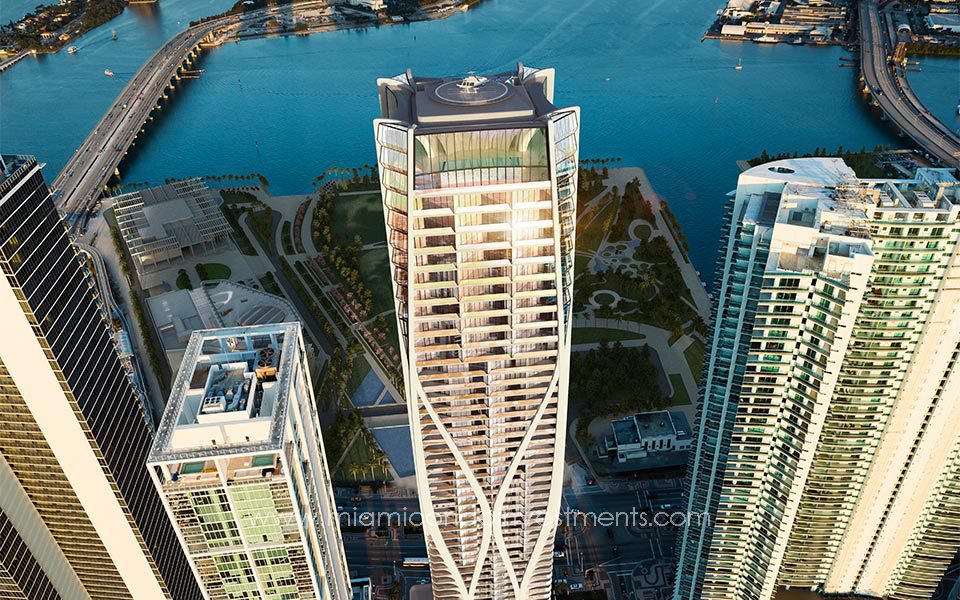 There isn't a preconstruction condo development in town that I'm more excited about than One Thousand Museum.  It will be more than a building.  It will be a work of art.  A work of art that I feel has tremendous upside potential.  Critics cry foul at the $900-$1,200 per square foot prices.  I cry bargain.  In my opinion, there isn't a better bargain in town.
Keep in mind that critics cried foul when prices at Apogee South Beach pushed $1,000 per square foot.   They thought it was ungodly.  Just four years later, prices there are now over twice that amount.  Also keep in mind that units at Apogee South Beach were delivered decorator-ready while units at One Thousand Museum will be delivered move-in ready complete with ultra-luxe design finishes.
Still, naysayers point to the fact that One Thousand Museum is across the bay.  They feel that condos on that side of the water won't see prices push $1,000 per square foot anytime soon.  At least, not by 2016 when One Thousand Museum is slated for completion.   I'm here to tell you that prices across the causeway have already eclipsed the $1,000 per square foot mark.  Epic Residences and Paramount Bay have both had units trade for over $1,000 per square foot.  One Thousand Museum will be in an entirely different league.   There's no comparison.  It will be unlike anything South Florida has ever seen.  And that's without taking into account the upside potential for the neighborhood as a result of Miami Worldcenter – a 27-acre mixed-use development which will be located directly behind One Thousand Museum.  Completion for Miami Worldcenter is estimated for the end of 2016, just as the first residents of One Thousand Museum move into the building.
To learn more about One Thousand Museum, I highly suggest that you watch the sales presentation below. I captured it recently while wearing Google Glass.
One Thousand Museum sales presentation:
A quick look at the One Thousand Museum floor plans:
One Thousand Museum model kitchen: