Gas Station Closes; One Thousand Museum is One Step Closer
October 15, 2014
by Lucas Lechuga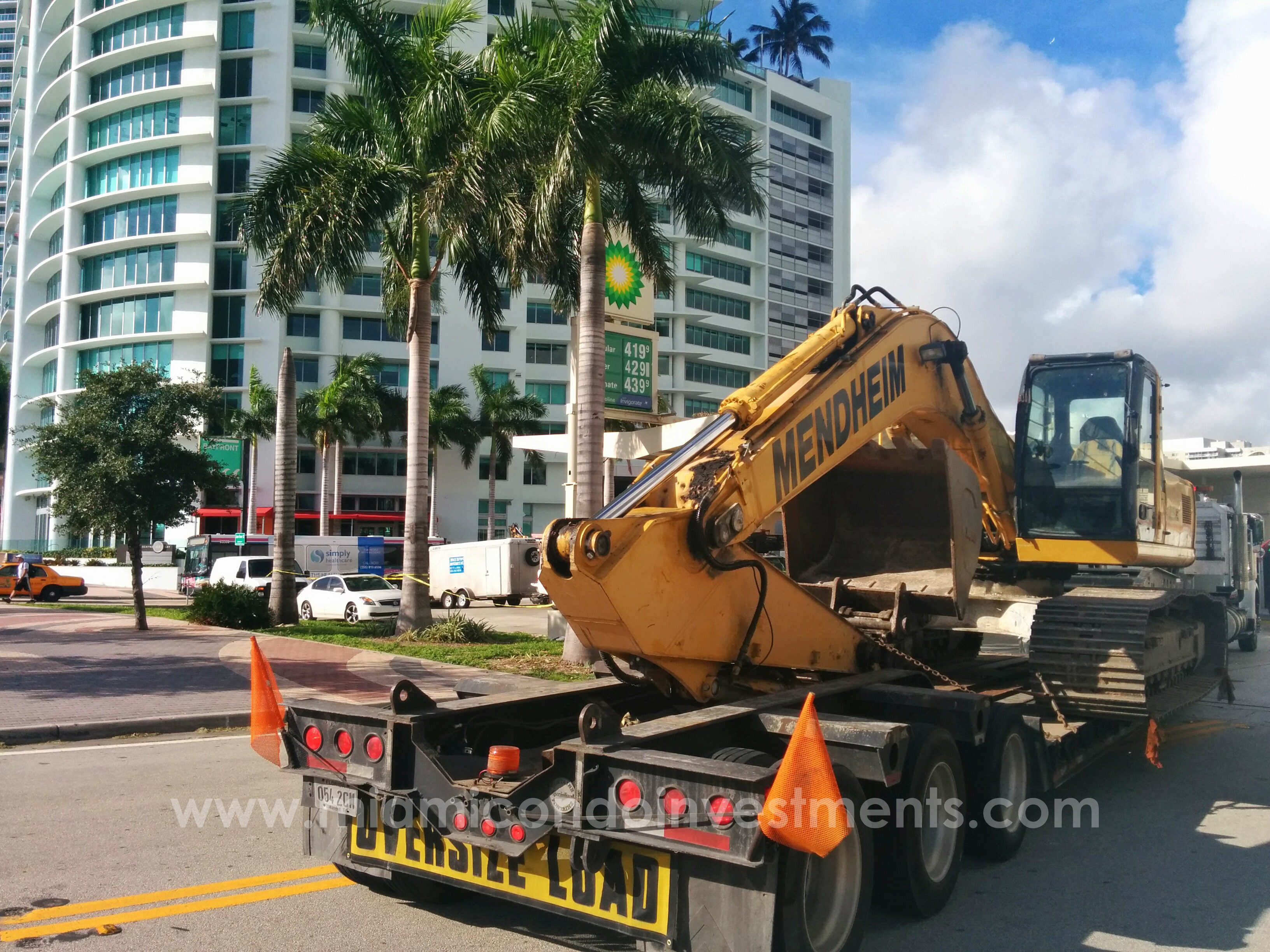 Miami is one step closer to being graced with her presence.  One Thousand Museum has checked off yet another milestone on its roadway to fruition.  The BP gas station, located at the corner of 10th Street & Biscayne Boulevard, is now officially closed.  Earlier this morning, while out for a walk, I noticed the parameter of the gas station had been taped off and spotted workers who were in the process of dismantling gas station fixtures.
Keep in mind that prior to development commencing, the remediation process must be completed.  I have no idea as to how long that process normally takes but was told a few months ago that construction was guaranteed to begin by the end of this year.
For those unfamiliar, One Thousand Museum is a 62-story architectural masterpiece designed by world-renowned architect Zaha Hadid.  The ultra-luxury tower will have just 83 museum-quality residences, comprised of 4 duplex townhouses, 70 half-floor units, 8 full-floor penthouses, and 1 double-story/full floor penthouse.  Floor plans range from 4,500 to 15,000 interior square feet and prices range from $5.2M to $45M.