One Thousand Museum: Additional Information Unveiled
February 28, 2013
by Lucas Lechuga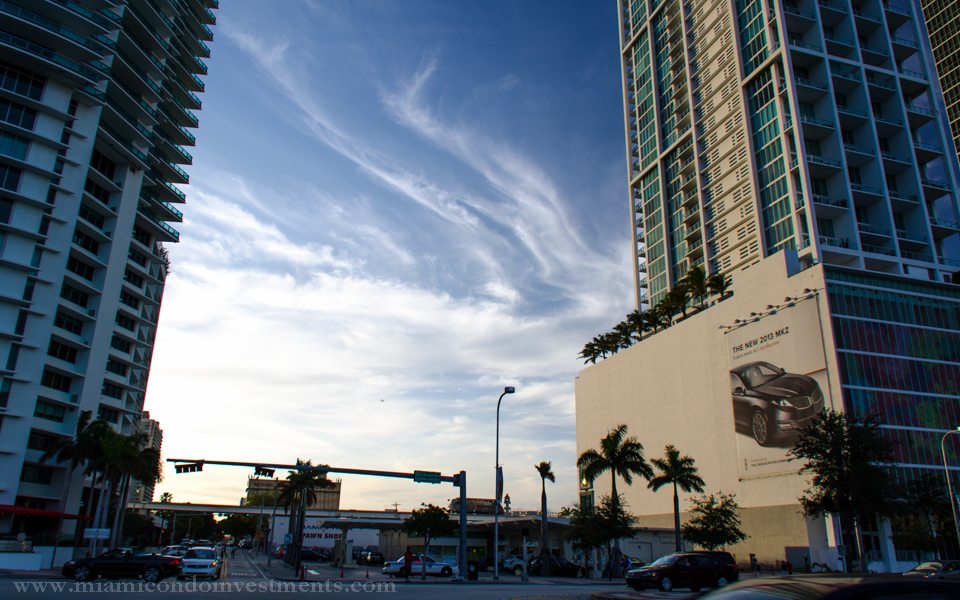 Additional information regarding One Thousand Museum has recently come to light.  My hunch was correct.  The co-developers, Gregg Covin and Louis Birdman, are out to target the uber-rich with this development.  Prices will range from $4M to $12M for half-floor and full-floor residences.  The pricing for the duplex penthouse has not yet been revealed but will likely crush the record for a non-oceanfront condominium residence in South Florida which, if I'm not mistaken, was set in March 2007 when the 9,000 square foot penthouse at Bristol Tower was purchased by Pharrell Williams for $13.95M.  That same penthouse, by the way, is currently on the market for $13,999,000.  I will not be surprised in the least bit if the duplex penthouse at 1000 Museum gets priced at $20M or even $25M.  Things are about to get exciting for the Downtown Miami condo market!
1000 Museum will be erected at 1000 Biscayne Boulevard, the current the site of a BP gas station.  It will reside just south of Ten Museum Park which was developed by Gregg Covin and completed in 2007.  The footprint of the site is not much different than Ten Museum Park so I expect to see half-floor residences start at around 4,000-4,500 square feet.  One would assume that full-floor residences would be double that but I can't be too sure.  Zaha Hadid is known for using elegant curves in her work so who knows what we will see.  Actually, I take that back.  Who knows what I will see.  The South Florida Business Journal mentioned in an article yesterday that "the first images of Zaha Hadid's architectural design for the newly named One Thousand Museum are expected in late March".  That tells me one thing: that the public will have to wait about a month after VIP real estate brokers and agents, like myself, are expected to see the long-awaited designs.  Sorry folks!  Move along, move along.  There will be no show here today, or this week for that matter.  The general public is likely going to have to wait.  I, along with the other brokers and agents in the room, will likely be asked not to disclose publicly any renderings of the development.  They won't be the first to do so and this is not uncommon when dealing with high-profile developments in this price range.  In fact, I was asked two days ago by two other development sales offices to refrain from posting any renderings on my website for the time being.  Perfectly understandable in my book.
Obviously, not everyone will have to wait to see the new designs.  Certain brokers and agents are given a sneak peek for a reason.  Our job is to spread the word to our high-profile clients and others who might have the means to afford an ultra-luxury residence in this price range.  If you have a sincere and legitimate interest in learning more about 1000 Museum, contact me Friday afternoon.  Be prepared to prove it though.  Buyers will likely be asked to fork over a quarter of a million dollars just to reserve the smallest unit at 1000 Museum.  I'm expecting to see a design that is truly spectacular – the likes of which South Florida has never seen.