Jeremy Shockey Reduces Price Of South Beach Bachelor Pad
October 5, 2017
by Sarah Elles Boggs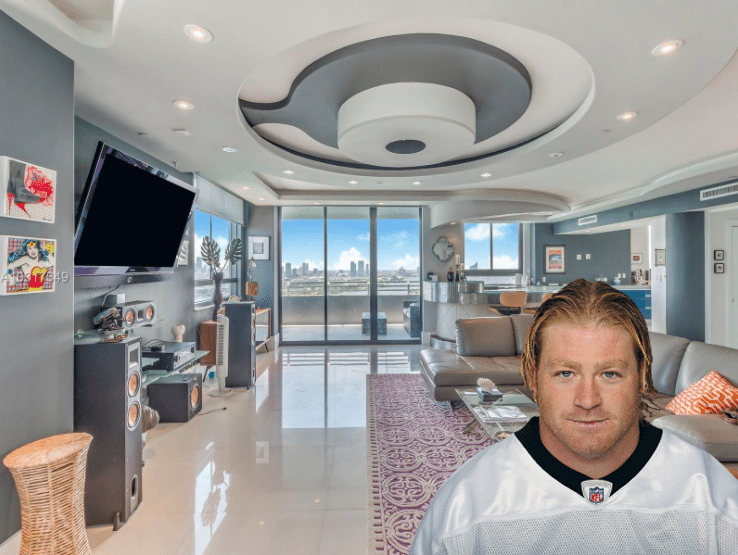 Retired NFL star and local football legend Jeremy Shockey is eager to take his talents off of South Beach. After trying unsuccessfully to sell his art deco nightclub-inspired penthouse at The Waverly on South Beach for $3 million in 2015, he decided to give it another go this summer. In July, it was listed for sale at $3.25 million and for rent at $10,000/month.
Fast forward to today and he has already undergone three price revisions on the rental offering, slashing the price down to $8,500/month. It had rented last summer for $9,000/month. He has also reduced the price of the sale offering down to $2.85 million.
It makes sense that he should be so eager to fill the vacancy or unload the penthouse, he has a large house on a golf course under construction in South Miami and really seems excited to embrace the retired golf lifestyle over the South Beach party lifestyle. Here is a photo of the progress at his new place along with the listing photos of the South Beach bachelor pad.