Who Is Going To Buy Trey Songz' Brickell Key Condo So He Can Move To Brickell Heights?
October 27, 2016
by Sarah Elles Boggs
Now that he has a new apartment under construction at Brickell Heights, R&B superstar Trey Songz is more motivated to sell his first Brickell condo. He has owned this 1,626 square foot 2 bedroom 2 bath residence at Courts on Brickell Key since 2010, when he purchased it for $437,000. Initially he was seeking just over $1M for the water-view apartment, but wasn't able to find a buyer. As of today, the price has been lowered to $795,000.
With the new price, he is just slightly over the average closed sales price per foot in the building for the last 3 months. At $795,000, he is asking $488/square foot and over the last 3 months, two bedroom apartments in the building have been trading at an average of $472/square foot. It seems we have a realistic and eager seller. Hopefully the market will give him more love than other celebrities recently. Pharrell Williams had a wretched time getting rid of his Bristol Tower penthouse, ultimately selling at a loss. Just over the last few weeks, we have seen Andy Murray's apartment at Jade Residences on Brickell Bay and Mario Chalmers enormous pad in Marquis Residences. Lil Wayne is having an impossible time as well. He can't sell his house on Miami Beach but also can't peacefully live there thanks to the trolls who keep swatting him (calling the cops so that the place gets swarmed, only to realize it was a prank). Even just today Calvin Klein reduced the price on his house by a full million dollars to $15 million.
Let's take a look at Mr. Songz' MLS listing photos and see what we think: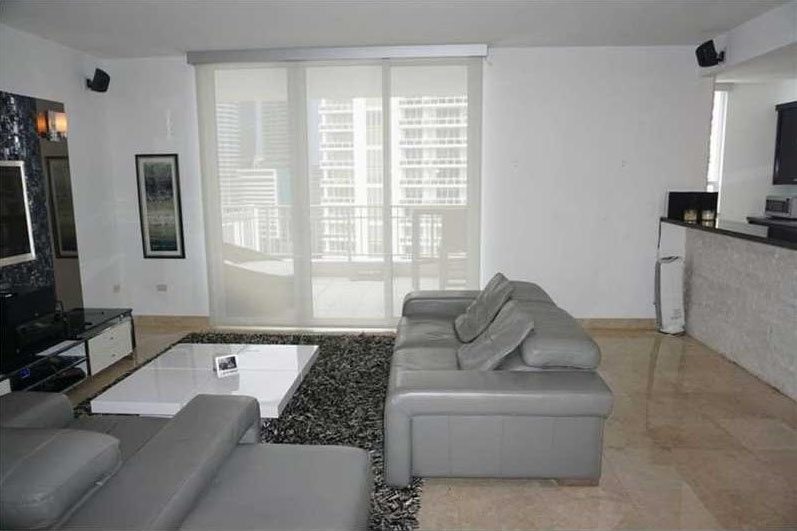 The living room looks nice, not overly decorated, but not completely bare either. The tile floors are pretty and you can see some upgraded tile on the kitchen counter.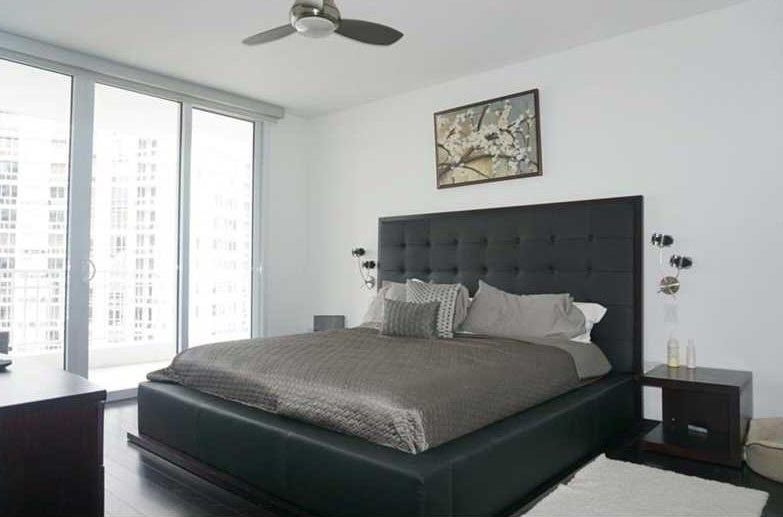 The bedroom is also furnished just enough to appeal to buyers, but without being too cluttered and personal.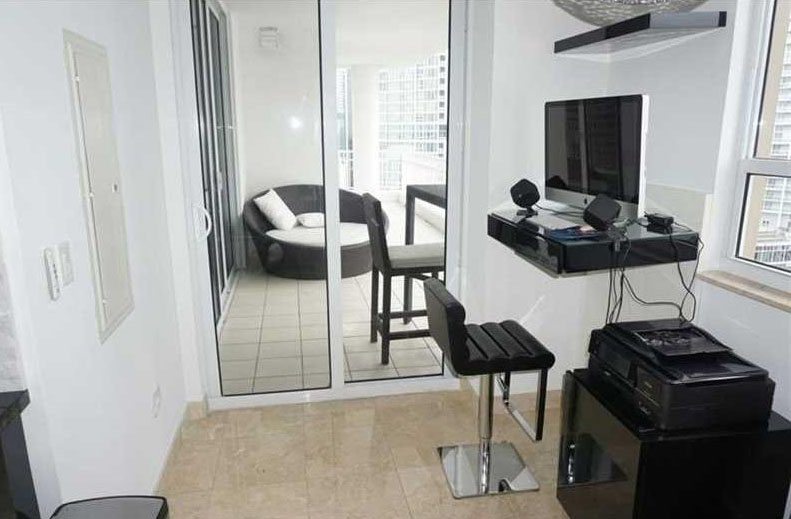 It looks like the second bedroom has been turned into a home office. Not a full recording studio, but maybe a spot where a singer on the come-up could edit and practice some tracks. You can see a controller on the wall next to the breaker box (that I think should be hidden), possibly for motorized shades?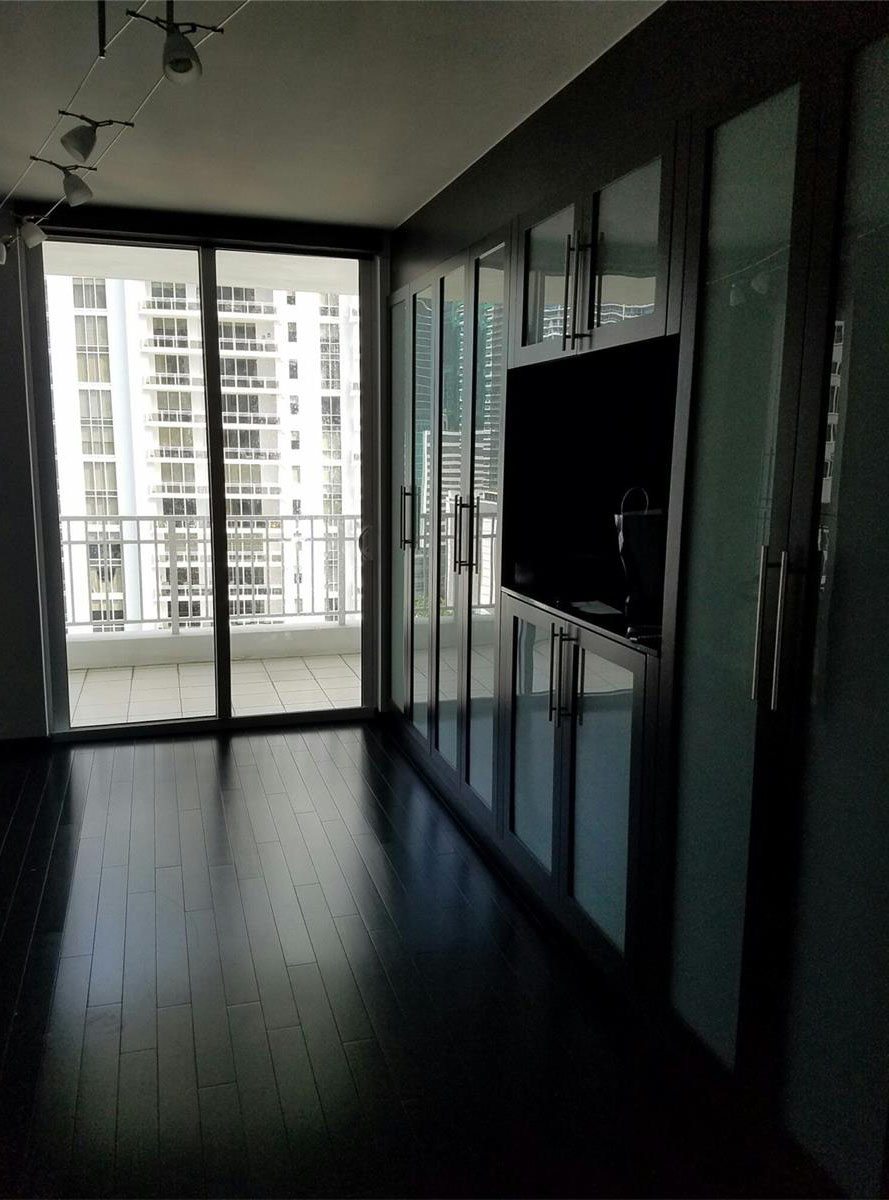 I'm not rightly sure what this is. It's sort of dark, so maybe he turned the second room into a den of iniquity where he can entertain guests and get the inspiration for his next hit track? It could also be a trophy closet for all of his awards and platinum records, or maybe there is nothing in the room at all. Not sure, we'll just call it an upgrade and leave it at that.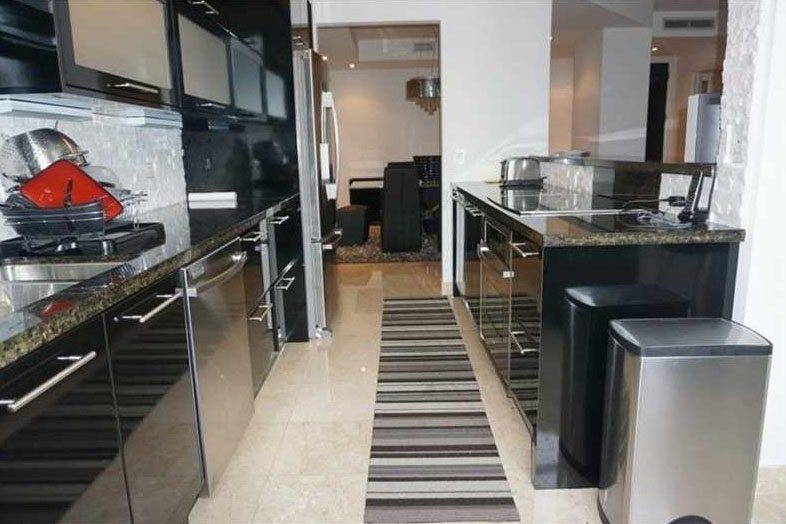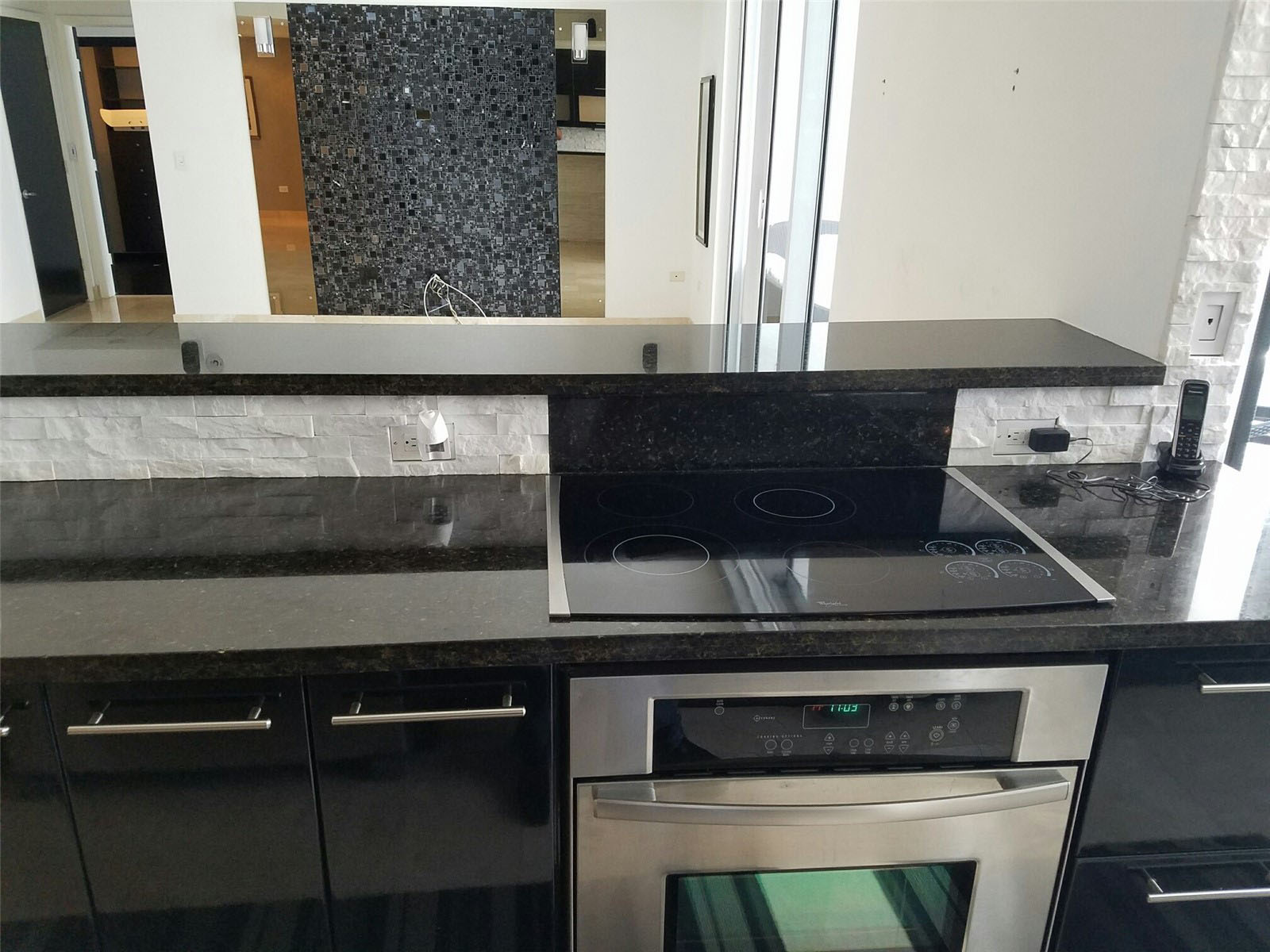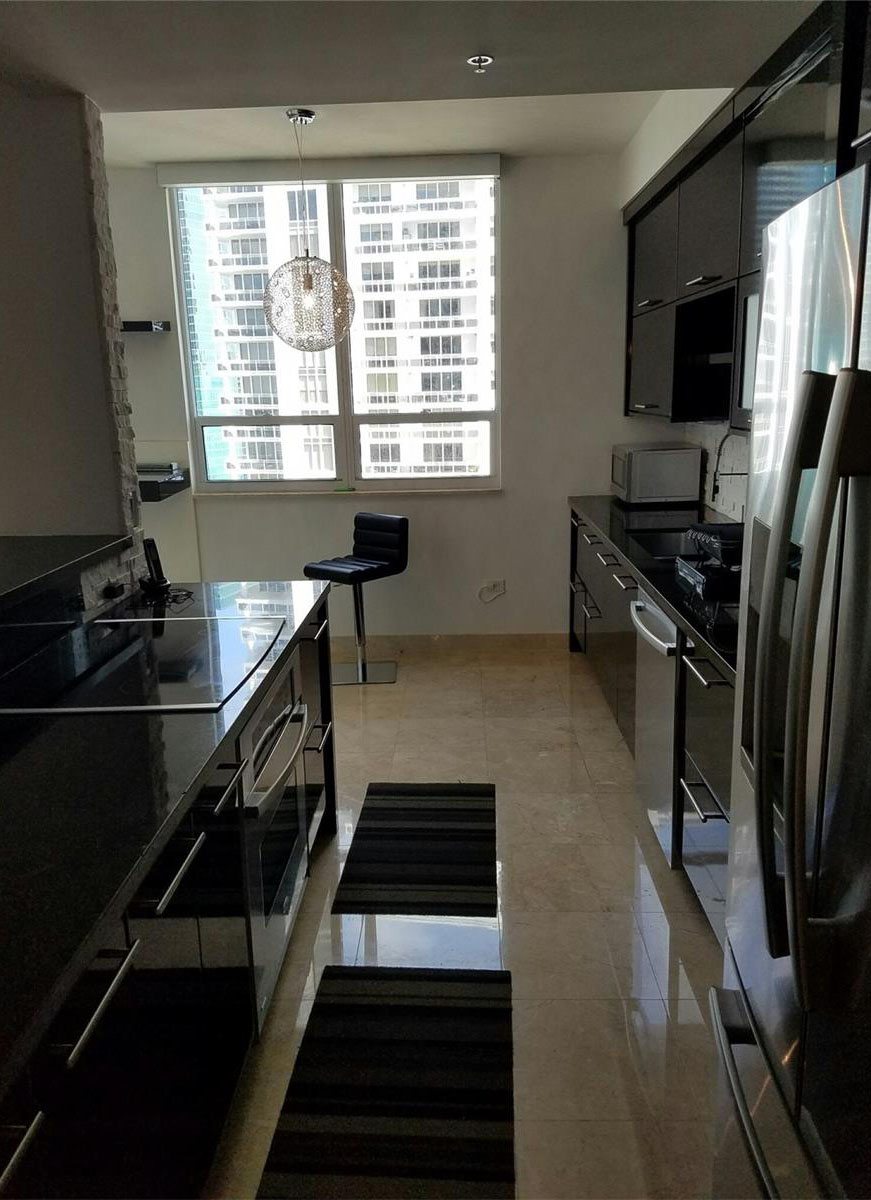 Here are three shots of the kitchen, which has been fully renovated. It's nice and doesn't seem overdone. I would say it is an appropriate upgrade with the new cabinets, appliances and backsplash. You can also see a little of the home office that we spoke about above, so he traded his dining area for the office area instead of trading the second bedroom as I initially believed.

Here is a panorama of the view. It is a really beautiful view. You can see the bay as well as the river, and also the Brickell Key jogging trail, IconBrickell pool, etc. There's plenty to look at even if the photo is awkward.
All in all, I would say that Mr. Songz is a sincere seller. We know he is getting ready to move as soon as Brickell Heights is completed, he has his price set accordingly with the market, the apartment is more-or-less staged and tastefully upgraded, he could use some better photos to entice more potential buyers but I anticipate he will sell his apartment before his Brickell Heights move-in day and even come away with a handsome profit. What do you think?